Dark Chocolate Espresso Bean | Two Ingredient Ice Cream
The Starving Chef is supported by Hungry People like you. When you make a purchase through an affiliate link on my site, I may earn a little bit of cash on the side (at no extra cost to you) to help keep my kitchen running. Read our disclosures here.
If you like coffee AND ice cream, you'll love this combo. Plus, who doesn't like ice cream that tastes great and gives you a boost of energy?
I see no downside.
Here's What You'll Need
Heavy whipping cream: Provides a rich and creamy base for the ice cream.
Sweetened condensed milk: Adds sweetness and contributes to the smooth texture of the ice cream.
Chocolate covered espresso beans: Adds a delightful crunch and intense coffee flavor to the ice cream.
Coffee extract: Enhances the coffee flavor and complements the chocolate covered espresso beans.
Let's Jump Into It
To make this delicious treat, you'll need just two main ingredients: a can of sweetened condensed milk and two cups of heavy whipping cream. These ingredients are affordable and easily accessible, making it a perfect choice for all the Hungry People out there.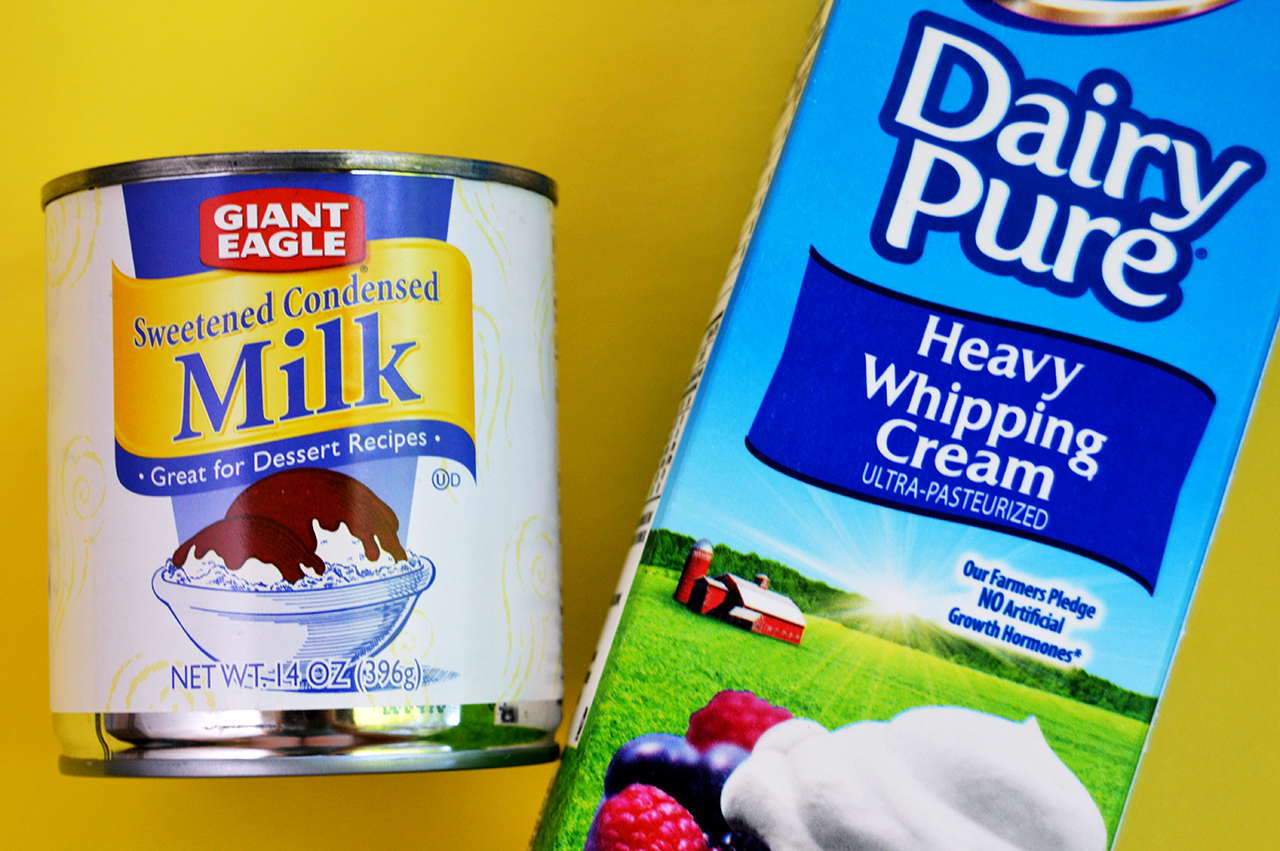 Start by using a stand mixer on a medium-high speed to whip the heavy cream into soft peaks. The stand mixer will make your job easier, but if you don't have one, you can use a handheld mixer or even a whisk.
The key is to incorporate air into the cream to create a light and creamy texture for your ice cream.
Once the cream has reached soft peaks, it's time to mix in the sweetened condensed milk. This condensed milk adds a rich and sweet flavor to the ice cream base.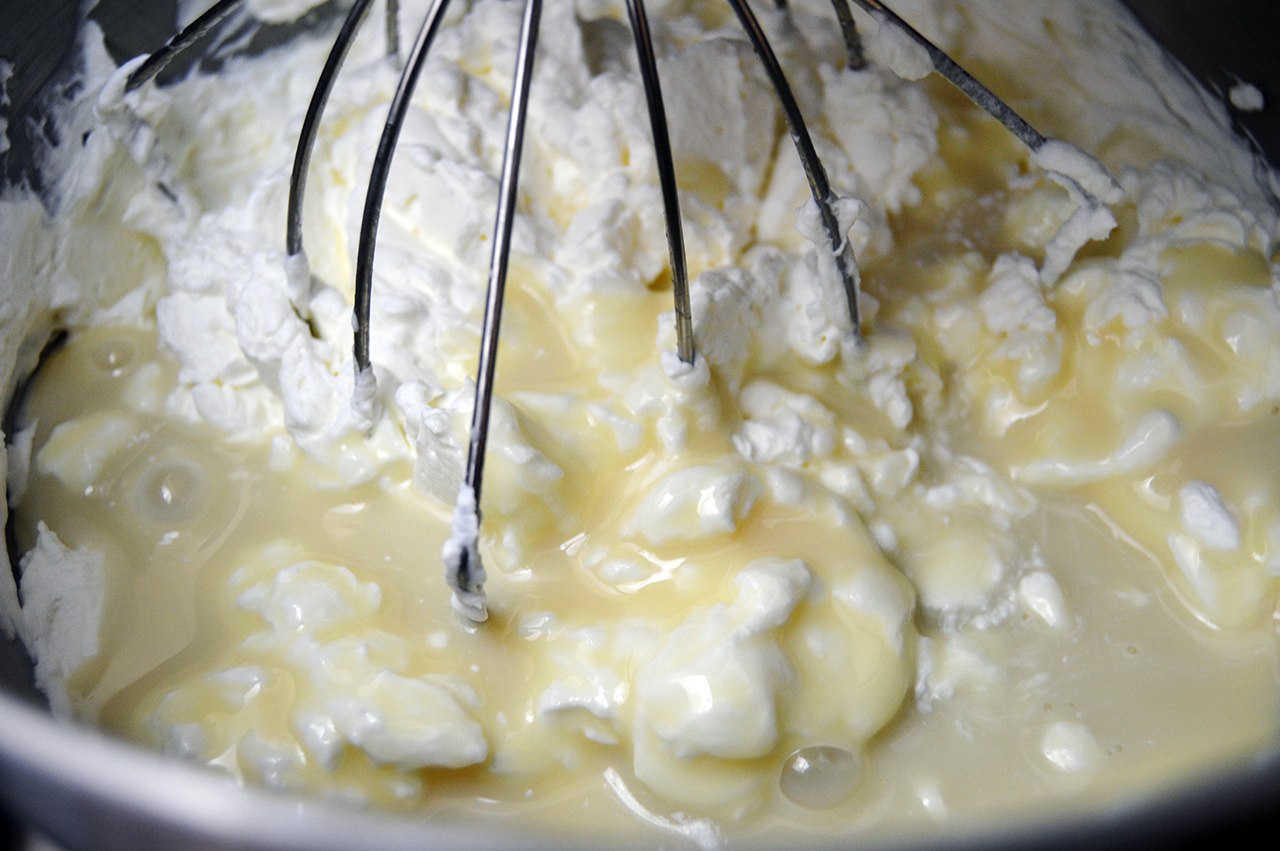 Gently fold it into the whipped cream until well combined. You want to maintain the airiness, so be careful not to overmix.
Now comes the exciting part – choosing your toppings! For this recipe, I recommend adding 2 teaspoons of coffee extract to really bring out the coffee flavor. You can find coffee extract at most grocery stores or make your own at home.
Additionally, I stumbled upon a fantastic find at my local grocery store's bulk section: dark chocolate-covered espresso beans. These little gems not only add a delightful crunch but also infuse the ice cream with intense coffee flavor. I managed to grab a whole stash of them for just $0.61 – what a steal!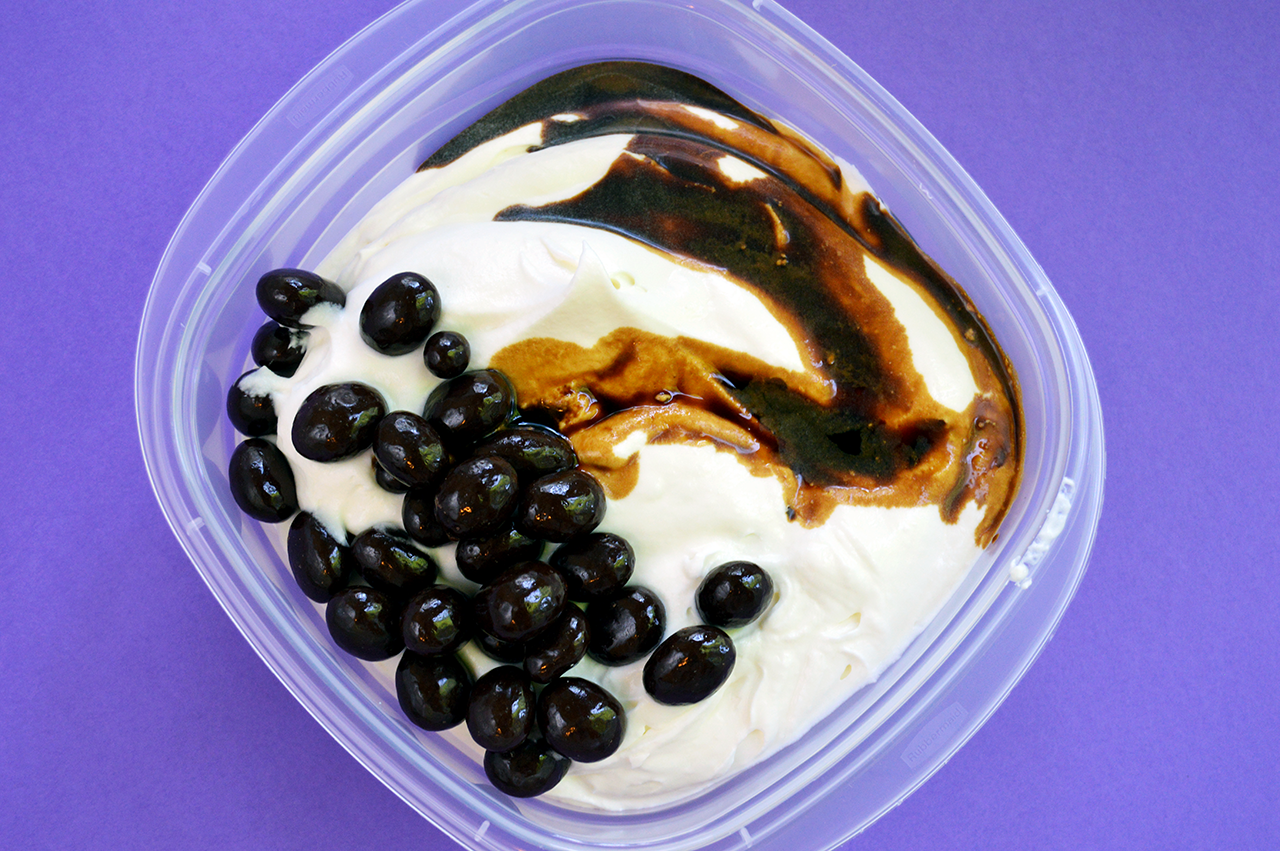 In a sealable container, mix together the ice cream base along with your chosen toppings. Make sure the container has enough room for expansion as the ice cream freezes. Then, pop it into the freezer for 6-8 hours, or until it reaches the desired firmness.
Trust me, this dark chocolate espresso bean ice cream is one of my personal favorites. It's a flavor-packed treat that delivers a satisfying punch. The creamy sweetness of the condensed milk combined with the bold coffee flavors from the espresso beans and coffee extract create an irresistible combination that will leave you craving for more.
Helpful Hints and Tricks
Whip the cream until soft peaks form: When whipping the heavy whipping cream, be sure to stop once soft peaks form. Over-whipping can lead to a grainy texture in the ice cream.
Fold in the toppings gently: When adding the chocolate covered espresso beans and coffee extract to the ice cream base, fold them in gently to ensure even distribution without deflating the whipped cream.
Allow enough freezing time: Ensure that you freeze the ice cream for a sufficient amount of time, usually 6-8 hours or until solid. This will allow the flavors to develop and the ice cream to firm up properly.
Store properly: If you have any leftovers, store the ice cream in an airtight container in the freezer. Placing a layer of plastic wrap directly on the surface of the ice cream can help prevent ice crystals from forming.
Experiment with variations: Feel free to get creative with your toppings and flavorings. You can try using different types of chocolate or add a sprinkle of cocoa powder for an extra chocolatey kick.
Soften before serving: If the ice cream becomes too hard in the freezer, let it sit at room temperature for a few minutes to soften slightly before serving.
Have fun and enjoy: Ice cream making is a fun and delicious adventure. Don't be afraid to experiment and make it your own. Remember to savor each scoop and enjoy the fruits of your labor!

If you're looking for more ice cream inspiration, be sure to check out my other ice cream creations!
I love experimenting with different flavors and toppings, and I'm always excited to share my discoveries with all the Hungry People who are eager to try something new and delicious.
Stay tuned for more delightful recipes and helpful tips on our cooking journey together!
Dark Chocolate Espresso Bean Ice Cream
Creamy dark chocolate espresso bean ice cream made with sweetened condensed milk, heavy whipping cream, chocolate covered espresso beans, and coffee extract for a flavorful and energizing frozen treat.
Instructions
Using a stand mixer or electric whisk, beat the heavy whipping cream until light and fluffy.

Add the sweetened condensed milk and mix on medium speed for 3-4 minutes or until the condensed milk is incorporated.

Prepare the toppings. Fold in the chocolate covered espresso beans and coffee extract into the ice cream base until blended completely.

Pour the ice cream base into a sealable container. Freeze for 6-8 hours or until solid.

Serve with more toppings or on a cone and enjoy!