Dark Chocolate Espresso Bean | Two Ingredient Ice Cream
The Starving Chef is supported by Hungry People like you. When you make a purchase through an affiliate link on my site, I may earn a little bit of cash on the side (at no extra cost to you) to help keep my kitchen running. Read our disclosures here.
If you like coffee AND ice cream, you'll love this combo. Plus, who doesn't like ice cream that tastes great and gets you a boost of energy? I see no downside.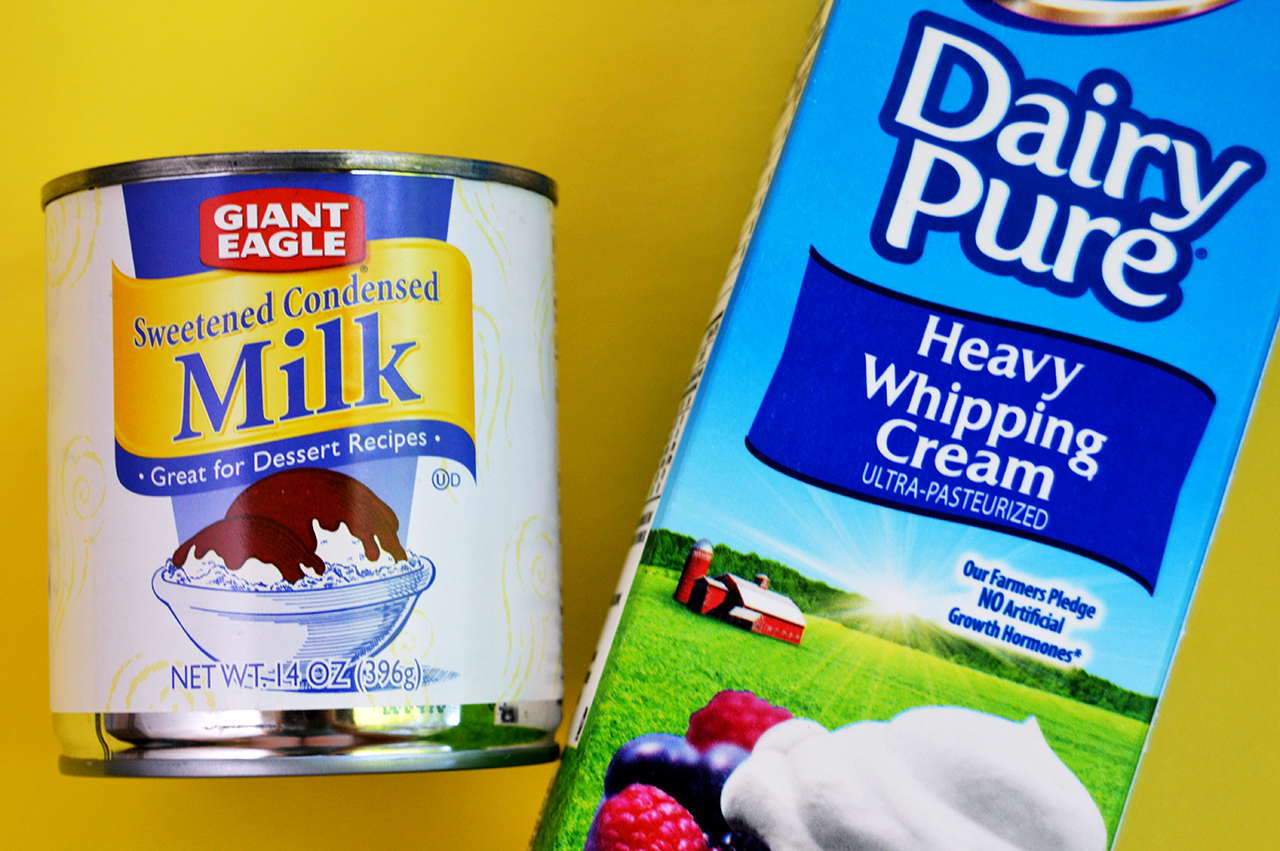 Grab a can of sweetened condensed milk and two cups of heavy whipping cream.

Use a stand mixer on a medium-high speed to whip the cream into soft peaks.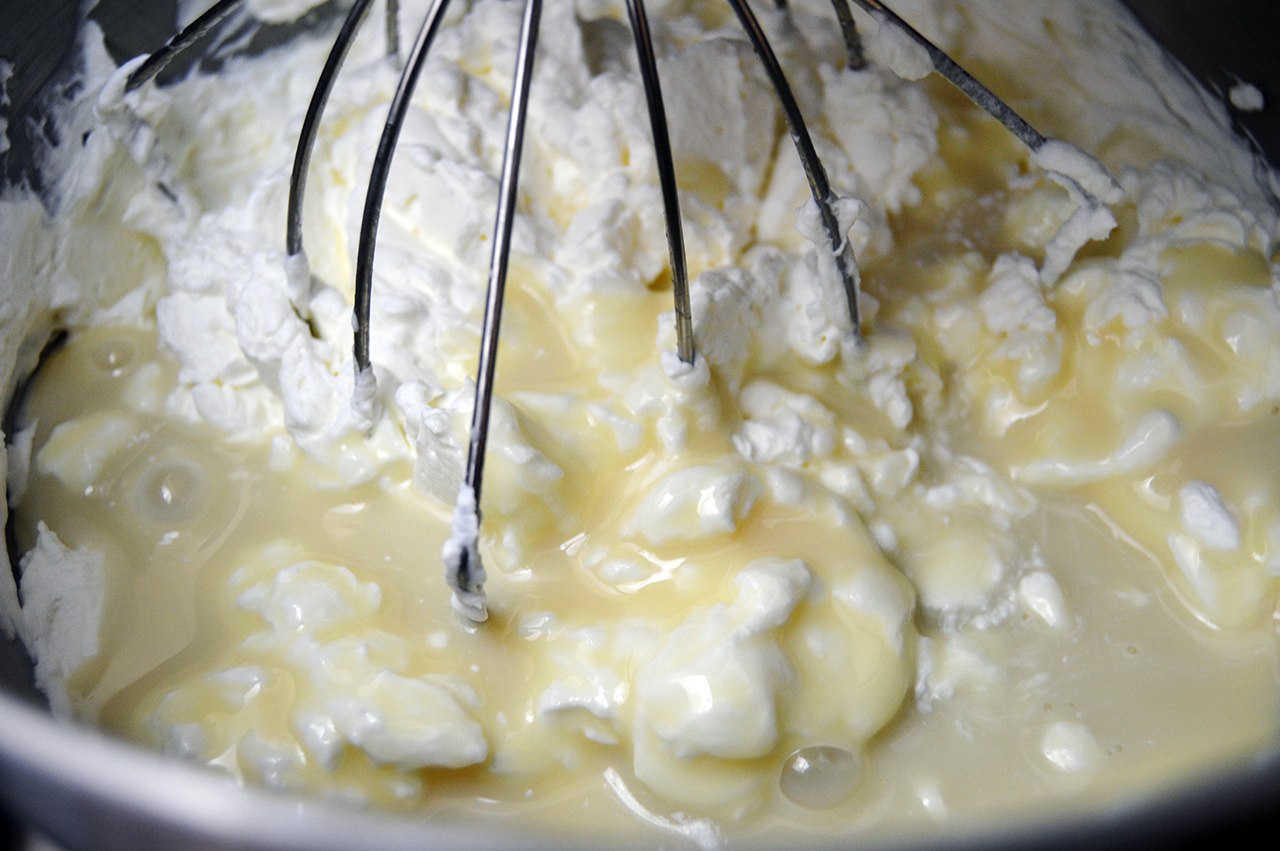 Then just mix in the sweetened condensed milk.
Choose your toppings carefully – I used 2 teaspoons of coffee extract to really bring out the flavor. I found some bulk dark chocolate covered espresso beans at my local grocery store too. Be sure to check out your grocery store's bulk section to find great deals on fun toppings! I believe I spent .61 cents for all of the espresso beans seen here.
Use a sealable container to mix up the ice cream base with your toppings.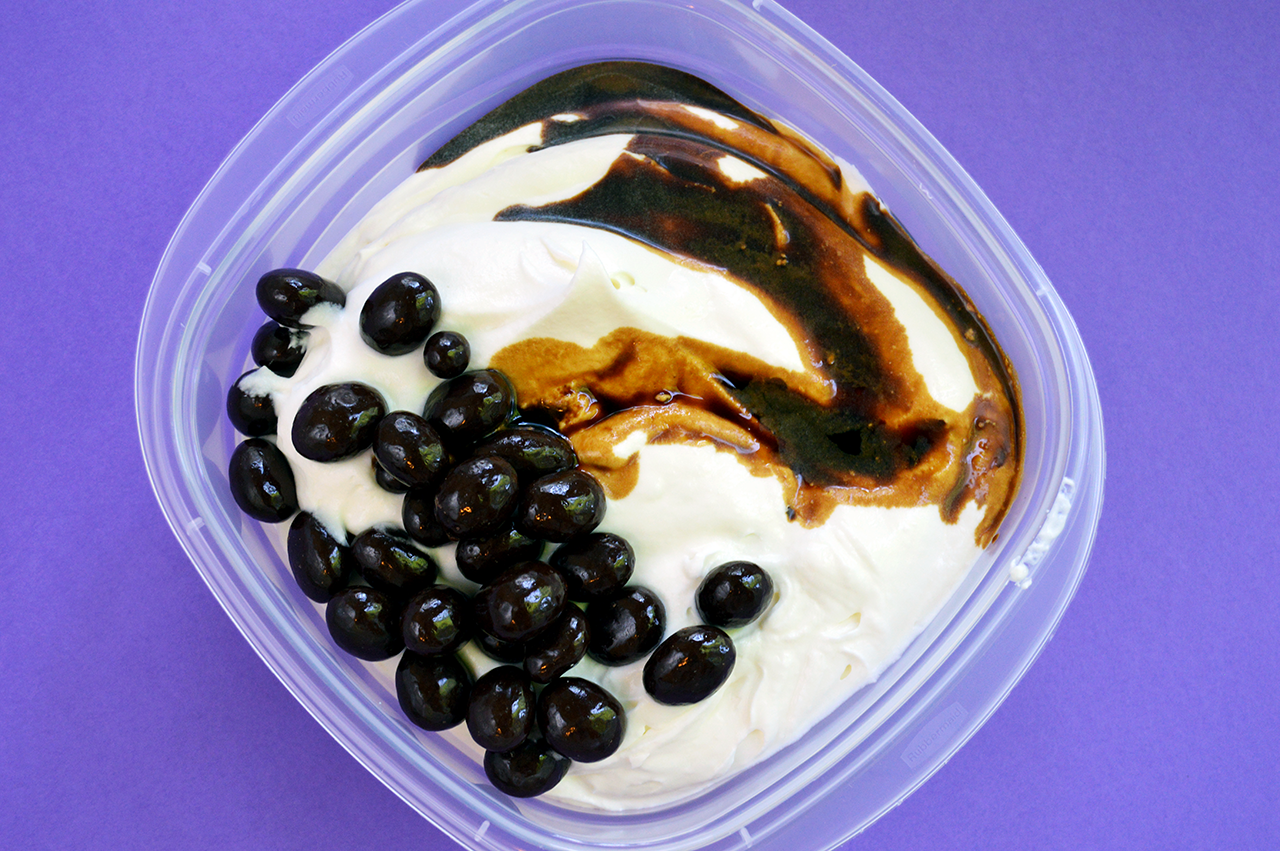 Then pop it into the freezer for 6-8 hours.
This one was definitely one of my favorites – packed a punch!

Check out my other ice cream creations here.
Dark Chocolate Espresso Bean Ice Cream
Who doesn't like ice cream that tastes great and gets you a boost of energy?
Instructions
Using a stand mixer or electric whisk, beat the heavy whipping cream until light and fluffy.

Add the sweetened condensed milk and mix on medium speed for 3-4 minutes or until the condensed milk is incorporated.

Prepare the toppings. Pour the ice cream base into a sealable container. Fold in the chocolate covered espresso beans and coffee extract until blended completely.

Freeze 6-8 hours or until solid. Serve with more toppings or on a cone and enjoy!