Two Ingredient Ice Cream
The Starving Chef is supported by Hungry People like you. When you make a purchase through an affiliate link on my site, I may earn a little bit of cash on the side (at no extra cost to you) to help keep my kitchen running. Read our disclosures here.
This 2-ingredient ice cream no-churn recipe has been making waves on the internet lately, and being the food enthusiast I am, I couldn't resist giving it a try. However, I didn't want to settle for the same-old-same-old recipes that have been circulating. After all, experimenting with food is where the real fun lies!
With a dash of creativity, I ended up creating some mind-blowing flavors that might just give store bought brands a run for her money.

Here's All You Need
Heavy whipping cream: Provides the creamy and rich texture to the ice cream base.
Sweetened condensed milk: Adds sweetness and helps achieve a smooth and creamy consistency in the ice cream base.
Rest is optional!
Let's Jump Into It
To make this delightful ice cream, you'll need just two simple ingredients: one 14 oz can of sweetened condensed milk and two cups of heavy whipping cream.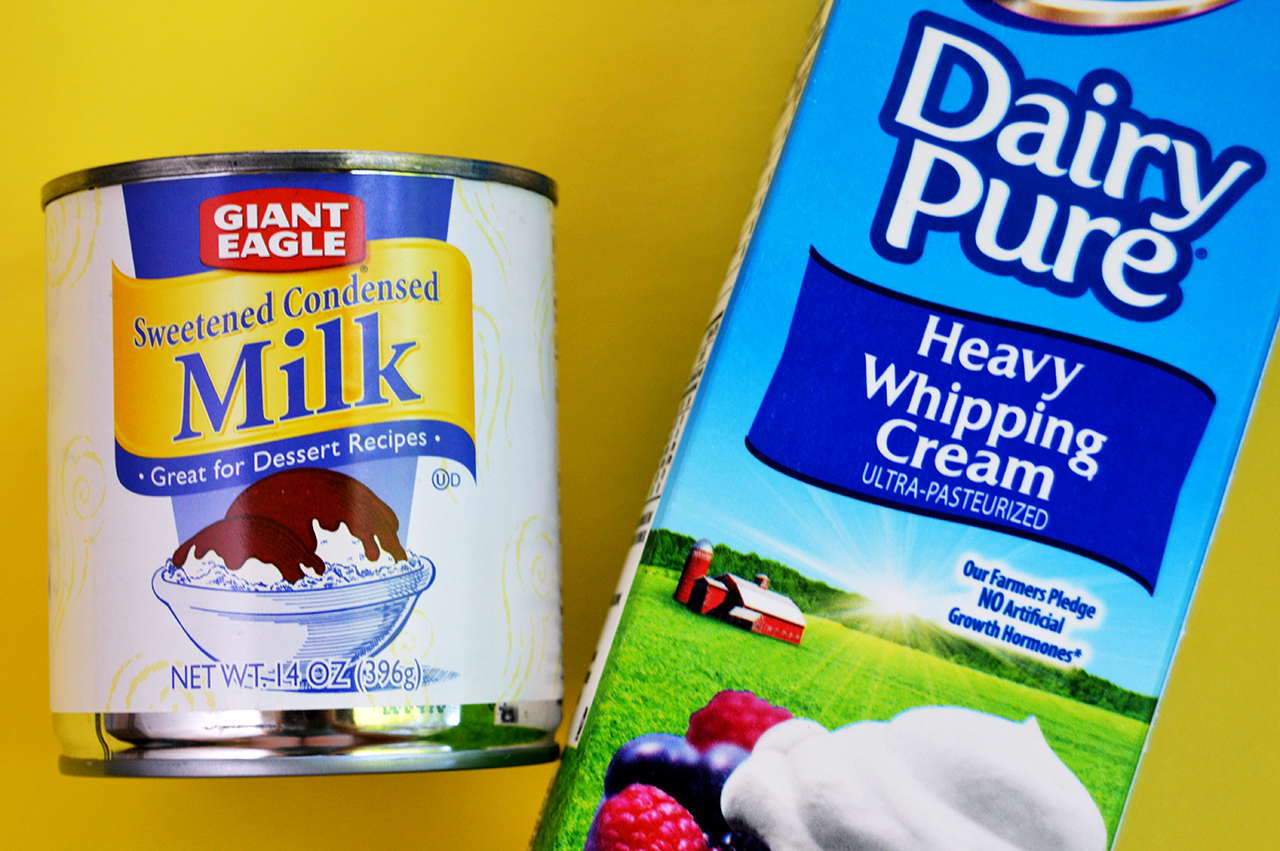 First, whip the cream until it reaches a light and fluffy consistency. This usually takes around 3-4 minutes on high speed using a stand mixer. You'll know it's ready when the cream forms soft peaks.
Once your cream is perfectly whipped, it's time to incorporate the condensed milk. Blend it in until the ice cream base becomes smooth and velvety.
Next choose your toppings!
Peanut Butter Cup Ice Cream
For an irresistible peanut butter cup flavor, I stumbled upon mini peanut butter cups in the bulk section of my grocery store. I decided to start with a few simple experimental blends, and they turned out fantastic.
Fruit Loop Ice Cream
I also came across some leftover fruit loops and thought, why not add them to the ice cream base? This flavor is bound to be a hit with the kids!
Turtle Ice Cream
Looking for a more sophisticated twist? Opt for "adult" toppings like chocolate chunks, caramel bits, and walnuts. These additions create a chunky turtle ice cream with a sticky chewiness that caramel enthusiasts will adore.
S'more Galore
Now, I have a confession to make—I'm a bit peculiar when it comes to s'mores. While I love the traditional campfire treat with its chocolate, gooey marshmallow, and graham cracker combo, I'm equally enamored with s'more-flavored treats. So, why not transform it into ice cream? Trust me, it's a delightful spin on the classic.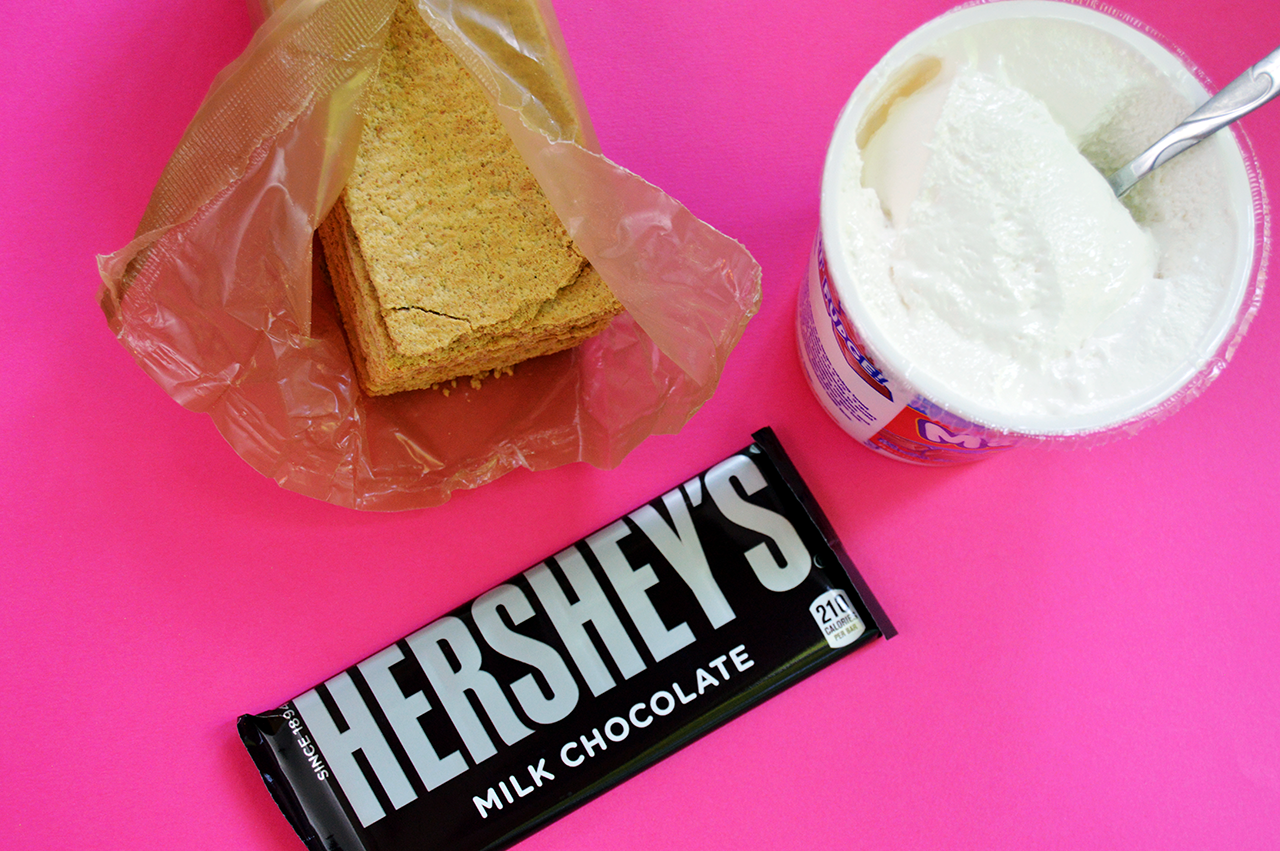 Strawberry Avocado
If you're feeling adventurous, give the strawberry avocado flavor a go. Use a slightly softer avocado to blend into the ice cream and add a teaspoon of lemon juice to maintain the vibrant green color while it freezes. The avocado lends a wonderful texture and complements the sweetness of the strawberries. Plus, it gives you the illusion of indulging in something healthy!
Maple, Bacon, and Brown Sugar
Here's a flavor profile you can't go wrong with—maple, bacon, and brown sugar. The sweetness of the brown sugar and maple syrup pairs beautifully with the saltiness of the bacon. And with crispy bacon chunks sprinkled throughout, you'll wonder why you haven't tried bacon-flavored ice cream sooner.
Dark Chocolate and Espresso Bean
If you're a coffee lover, this flavor is for you! Head over to the bulk section of your grocery store and discover a treasure trove of ingredients. I stumbled upon chocolate-covered espresso beans at an incredibly affordable price. Adding them to the ice cream base creates a flavor that packs a caffeinated punch and tantalizes your taste buds with a burst of coffee goodness.
I must admit, capturing photographs of quickly melting ice cream is quite the challenge. So, kudos to those who make it look easy!
Helpful Tips & Tricks
Whip the cream until light and fluffy: When whipping the heavy whipping cream, make sure to beat it until it reaches a light and fluffy consistency. This ensures a smooth and creamy ice cream texture.
Blend condensed milk until smooth: When incorporating the sweetened condensed milk into the whipped cream, blend it until the mixture is completely smooth. This helps achieve a well-combined ice cream base.
Experiment with flavors: Don't be afraid to get creative with flavors! Explore different combinations of toppings, mix-ins, and flavors to customize your ice cream and make it uniquely yours.
Freeze the ice cream for the right duration: Follow the recommended freezing time of 6-8 hours or until the ice cream is solid. This ensures that the ice cream sets properly and reaches the desired consistency.
Seal the container tightly: When transferring the ice cream base to a container for freezing, make sure to seal it tightly. This prevents ice crystals from forming and helps maintain the texture of the ice cream.
Add mix-ins at the right time: If you're incorporating mix-ins like chocolate chunks or nuts, add them after blending the condensed milk with the whipped cream. Fold them in gently, ensuring they are evenly distributed throughout the ice cream base.
Allow the ice cream to soften before serving: Homemade ice cream can be quite firm when taken out of the freezer. To make it easier to scoop and enjoy, allow it to soften at room temperature for a few minutes before serving.
Store the ice cream properly: If you have leftovers, store the ice cream in an airtight container in the freezer. To maintain its freshness and prevent freezer burn, press a piece of plastic wrap directly onto the surface of the ice cream before sealing the container.
In conclusion, this recipe was a resounding success. My freezer is now brimming with delicious homemade ice cream, and the best part is that it didn't break the bank.
Why settle for store-bought flavors when you can customize your ice cream to your heart's desire? With a little patience and creativity, you can enjoy a world of flavors right from your own kitchen. So go ahead, unleash your inner culinary artist, and dive into the wonderful world of homemade ice cream!
Two Ingredient Ice Cream
Get ready to make the creamiest and most delicious ice cream ever with just two ingredients, and go wild with your favorite toppings and flavors!
Ingredients
FOR ICE CREAM:
2

cups

heavy whipping cream
TOPPING/FLAVOR SUGGESTIONS:
strawberries

fresh or frozen

avocado

lemon juice

your favorite ice cream toppings!
Instructions
Using a stand mixer or electric whisk, beat the heavy whipping cream until light and fluffy.

Prepare the toppings. Pour the ice cream base into a sealable container. Fold in the toppings and stir until blended completely.

Freeze for 6-8 hours or until solid.

Serve with more toppings or on a cone and enjoy!