Strawberry Avocado Two Ingredient Ice Cream
July 14, 2015 | Two Ingredients, Two Ingredients Ice Cream, Avocado, Strawberry
The Starving Chef is supported by Hungry People like you. When you make a purchase through an affiliate link on my site, I may earn a little bit of cash on the side (at no extra cost to you) to help keep my kitchen running. Read our disclosures here.
Super Hungry? Jump to the Recipe
You may have seen this trick floating around on the internet recently - and if you've been hesitant on trying it, you are really missing out! It's definitely just as easy as the internet makes it look, the only real tools you need is a can opener and an electric whisk to make the easiest ice cream ever.

One can of sweetened evaporated milk and two cups of heavy whipping cream will make about 3 cups of ice cream. I portioned mine out and customized each cup as a new flavor!

Just whisk the milk until it's light and fluffy.

And add the sweetened condensed milk.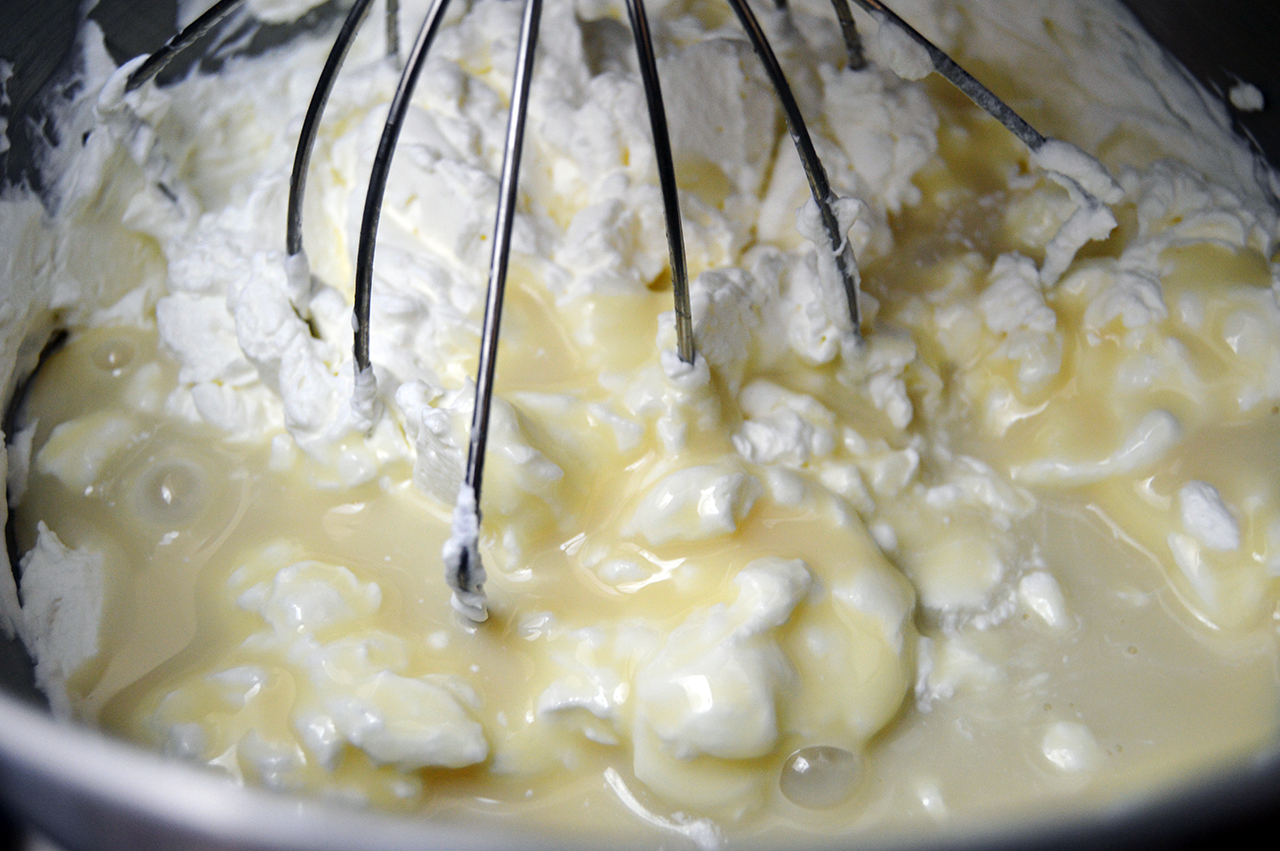 Then whip until smooth!

Next choose your toppings! Nick really wanted a 'healthy' ice cream, so I chose avocado and strawberries with a hint of lemon.

Chop everything up and add to your sealable container.

Then fold everything together. I found the recipes that used another liquidy ingredient, such as lemon juice, had a different texture to them that wasn't unpleasant, but definitely made the ice cream less creamy.

Finally, just pop into the freezer for 6-8 hours until the ice cream is solid! Then just scoop and enjoy.

Check out my other ice cream creations here!
Shop this Post
Strawberry Avocado Two Ingredient Ice Cream
Number of Servings: 4
Prep Time: 10 minutes
Total Time: 8 hours
Ingredients
2 cups heavy whipping cream
14 oz (1 can) sweetened condensed milk
2 avocados, cubed
1 cup fresh strawberries, sliced
¼ tsp lemon juice
Mouth Feel
Salty
Savory
Sour
Bitter
Sweet
Spicy
Instructions
Using a stand mixer or electric whisk, beat the heavy whipping cream until light and fluffy.
Add the sweetened condensed milk and mix on medium speed for 3-4 minutes or until the condensed milk is incorporated.
Prepare the toppings. Pour the ice cream base into a sealable container. Fold in the lemon juice, avocados and strawberries.
Freeze 6-8 hours or until solid. Serve with more toppings or on a cone and enjoy!
Print