Turtle Chunk Two Ingredient Ice Cream
July 14, 2015 | Two Ingredients Ice Cream, Two Ingredients, Ice Cream, Dessert
Super Hungry? Jump to the Recipe

I like turtles. I also like turtle ice cream. And while I would never combine those two things, I will enjoy the heck out of some of this sweet, sweet ice cream.

First, take a can of sweetened condensed milk and two cups of heavy whipping cream...

...beat the cream until light and fluffy...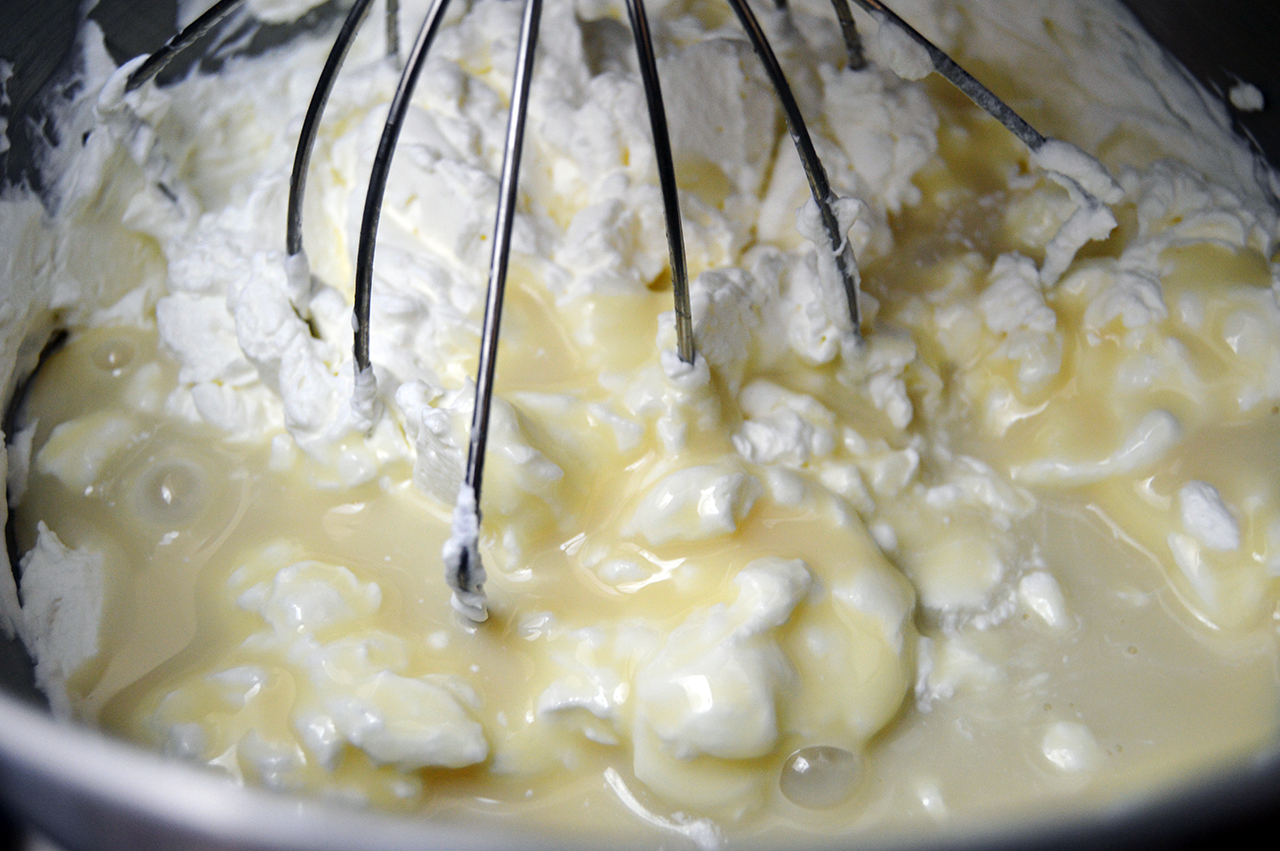 ...then stir in the condensed milk...

...and whip until smooth!

Finally, just add in your toppings.

Then freeze 6-8 hours and enjoy on a cone.
See the rest of my ice cream creations here!
Shop this Post
Turtle Chunk Two Ingredient Ice Cream
Prep Time: 10 minutes
Cook Time: 8 hours
Total Time: 8.3 hours 20 minutes
Ingredients
FOR ICE CREAM:
2 cups heavy whipping cream
14 ozs (1 can) sweetened condensed milk
FOR TURTLE TOPPINGS:
¼ cup chocolate chunks
¼ cup caramel bits
¼ cup walnuts, chopped
Mouth Feel
Salty
Savory
Sour
Bitter
Sweet
Spicy
Instructions
Using a stand mixer or electric whisk, beat the heavy whipping cream until light and fluffy.
Add the sweetened condensed milk and mix on medium speed for 3-4 minutes or until the condensed milk is incorporated.
Prepare the toppings. Pour the ice cream base into a sealable container. Fold in the chocolate chunks, walnuts, and caramel bits.
Freeze 6-8 hours or until solid. Serve with more toppings or on a cone and enjoy!
Print