Hot Cocoa Peppermint Cookies
January 7, 2020 |
Super Hungry? Jump to the Recipe
It's hard to celebrate Christmas and not find at least one candy cane in your house.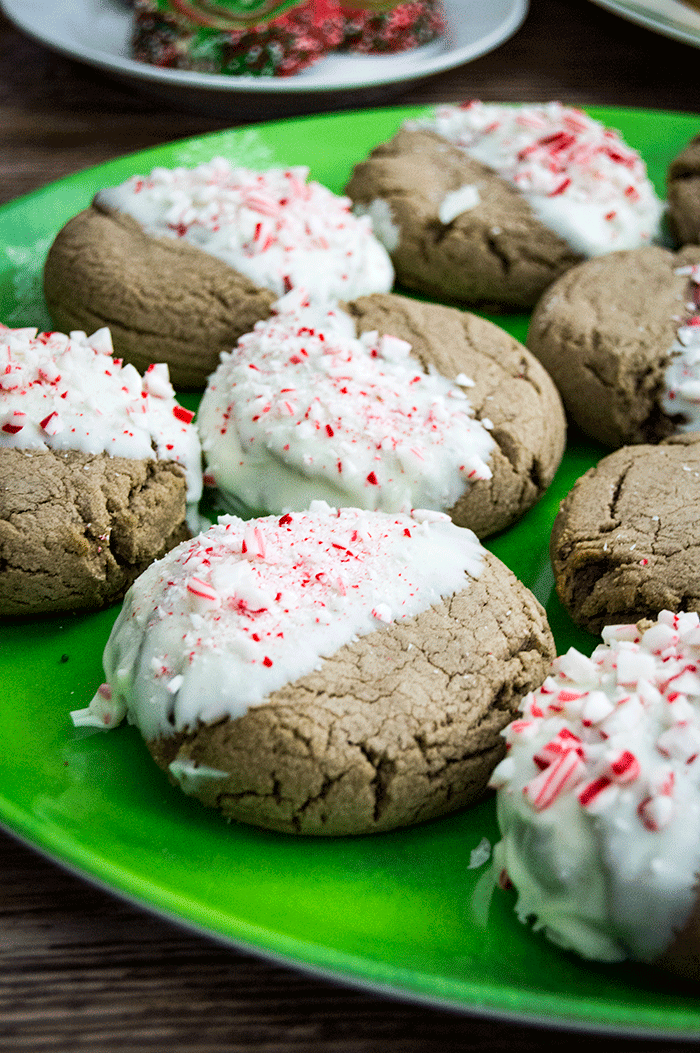 These cookies use hot cocoa powder for their chocolaty taste and crushed candy canes for a burst of pepperminty goodness.
It's like the holiday season all wrapped up into one cookie.
Shop this Post
Hot Cocoa Peppermint Cookies
Prep Time: 10 minutes
Cook Time: 10 minutes
Total Time: 20 minutes
Ingredients
2 cups flour
1 cup hot cocoa mix
1 cup butter, room temperature
1 ½ cups sugar
¾ cup brown sugar
2 eggs
1 tsp baking soda
1 tsp salt
1 tsp vanilla
1 cup white chocolate melts
4 peppermint candy canes, crushed
Mouth Feel
Salty
Savory
Sour
Bitter
Sweet
Spicy
Instructions
Preheat the oven to 350 F. In the bowl of a stand mixer, beat together the sugar, brown sugar, butter, eggs, baking soda, salt and vanilla. Stir in the hot cocoa mix along with the flour until a soft dough forms.
Use a ice cream scoop to measure out portions of cookie dough. Arrange on a baking sheet lined with parchment or a silicone mat, about 3 inches apart. Bake for 8-10 minutes, until the cookies are puffed up and just beginning to crack on top.
Remove the cookies from the oven and let rest on the baking sheet for a few minutes before transferring to a wire rack to finish cooling.
While the cookies cool, melt the white chocolate in a wide mouth bowl or jar. Crush the candy canes in a plastic baggie.
Dip each cookie into the melted white chocolate so that it is covering half of the cookie in an even smooth layer. Place the cookies on a parchment lined surface. While the cookies are still wet, sprinkle the crushed candy canes onto each cookie as desired. Let the white chocolate set (you can speed this up by popping into the fridge for a few minutes). Enjoy!
Print