Best Recipes of 2016 | The Starving Chef
The Starving Chef is supported by Hungry People like you. When you make a purchase through an affiliate link on my site, I may earn a little bit of cash on the side (at no extra cost to you) to help keep my kitchen running. Read our disclosures here.
As 2016 draws to an end, many of us turn to reflect upon our journey through the last 365 days. For me, that means hungrily paging through the posts I've made – it's astonishing to me to see how far I've come since I first started blogging about my cooking journey in college. A lot has happened since 2015 when my blog officially was kicked off. Not only have I learned how to cook – like, really well – I've learned more about photography and videography than I ever thought possible!
Regardless of the poor spectacle the 2016 world outside my kitchen has become, I'm excited to see what cooking experiments I'll get up to in 2017! What recipes would you like to see made? What do you think I should learn to make? Leave me a note in the comments!
---
Just like Jeffery Dahmer, you can't eat just one. These cookies were inspired by my love of listening to true crime podcasts while cooking! Read More Here.
---
What's better than hunkering down on a cold night with a big bowl of creamy, hardy, delicious chowder? Especially one packed with potatoes, onions, bacon, and clams?? Read More Here.
---
It's not hard to forget about the biggest craze of 2016: Pokemon GO! Even my kitchen joined in on the fun! Read More Here.
---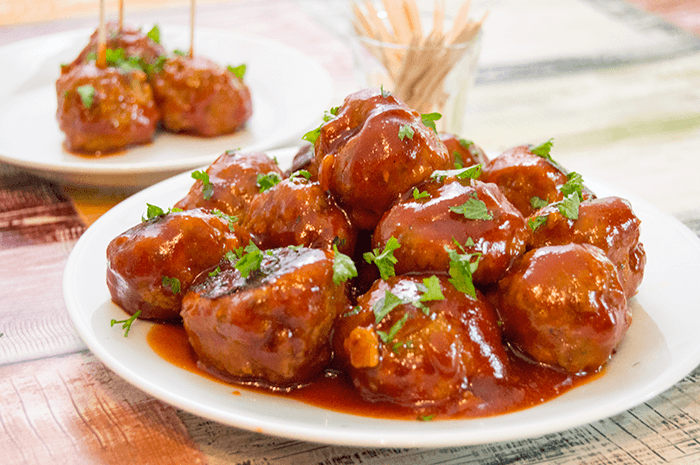 With a flair of heat, mellowed out by sweet, sweet honey, these meatballs will leave your guests raving and demanding the recipe. Read More Here.
---
I love anything sweet and spicy, which is why these easy kabobs use the best of both worlds. Read More Here.
---
We all know I have a thing for Eggs Benedict. And whenever I get a chance, I like to put my own twist on it. Read More Here.
---
Another year, another week dedicated to Harry Potter recipes! I'm a bit of a Pott-head and plan on dedicating the last week in July to Harry Potter, now and forever! Read More Here.
---


I've been on a weekly meal prep kick for the last several weeks. With life being busier than ever, it's sometimes difficult to remember to start every day off right, with a nice filling breakfast. Read More Here.
---
Second to my love of Harry Potter is Game of Thrones – and thanks to GRRM and his love of descriptions of food, I'll never run out of Westeros recipes to make. Read More Here.
---
With a nice, thick crust, Irish soda bread can be prepared many ways: with cranberries, caraway, or garlic to name a few options. No matter if you eat it plain or full of seasonings, it's always best eaten warm or toasted. Read More Here.
---
Made with a lemon and sour cream cupcake and strawberry buttercream frosting, these cupcakes truly taste like summer. Read More Here.
---
Yet another version of eggs Benedict (I told you I was obsessed!). Read More Here.
---
I may not know much about football, but I know how the fans love to eat! Tailgating has always been my favorite part of football games anyways – and with these cheese stuffed pretzels, you are bound to score a touchdown with both sides of the field. Read More Here.
---
We added a new furry baby to our family this Christmas – I'm sure she'll be starring in her very own doggy recipe video someday soon! Read More Here.
---
Craving Indian food in our household is no new thing, so when I bought some ground chicken, I decided the best way to use it up was to make some chicken burgers. Read More Here.
---
Interested in checking out what else I made in 2016? Check out my finished 2016 52 Weeks of Cooking Challenge for more food-spiration!
Happy New Year!