Big Mac Pizza
The Starving Chef is supported by Hungry People like you. When you make a purchase through an affiliate link on my site, I may earn a little bit of cash on the side (at no extra cost to you) to help keep my kitchen running. Read our disclosures here.
What is this? A crossover recipe?
I LOVE me a Big Mac. They're my guilty pleasure though I try to refrain from eating at McDonald's (fast food calories are not fun, ya'll).
But every few months, I get that itch for a Big Mac.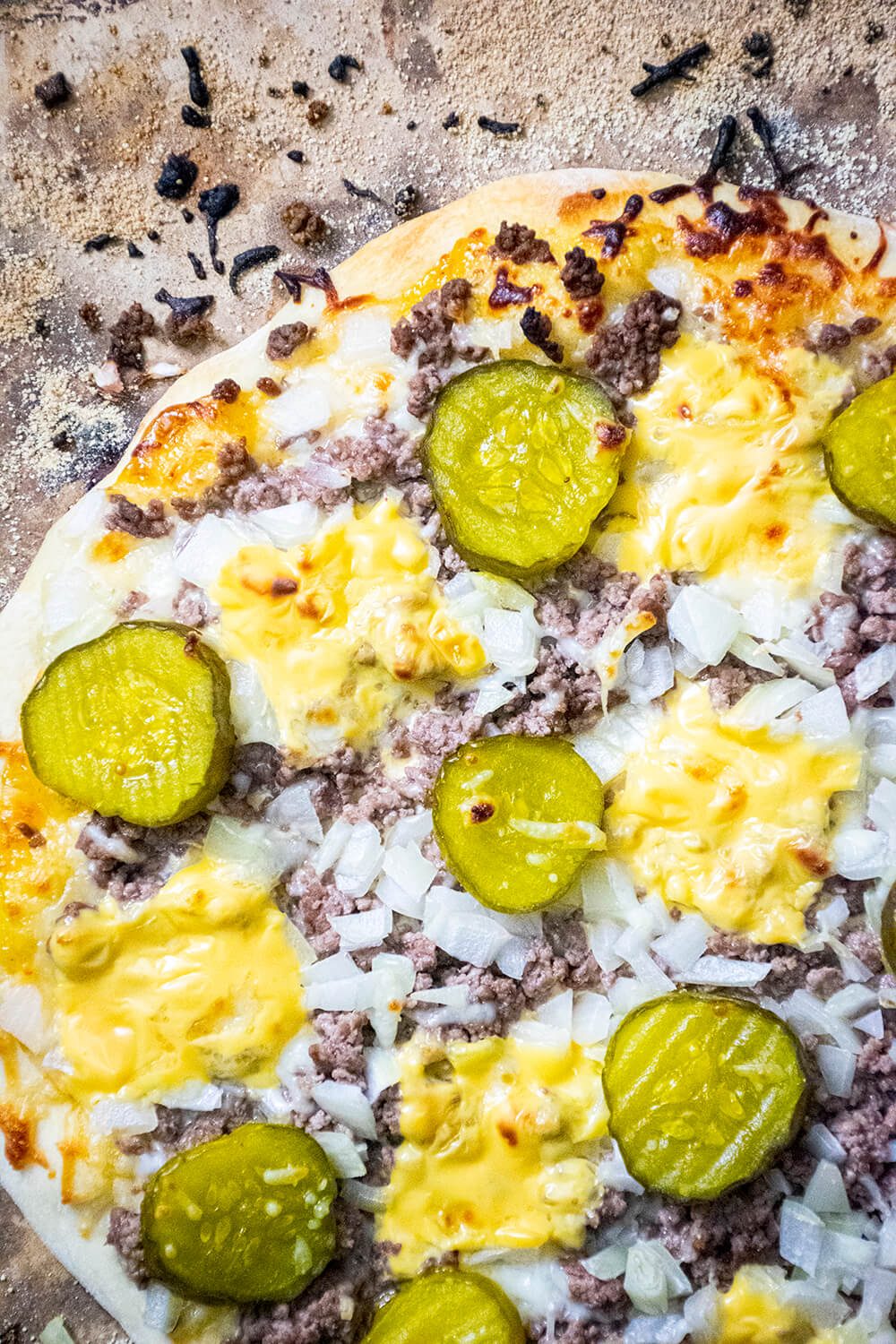 So to appease my tastebuds for this forbidden fruit, I try to find other ways to create a Big Mac at home.
Did you know that the "secret sauce" on a Big Mac is basically just a varitation of Thousand Island dressing?
In fact, I've heard that it's really nothing more than mixing together mayo, ketchup, mustard and pickles. Perhaps that will be my next copycat recipe!
A signature Big Mac has finely minced onions, pickles, secret sauce and lettuce, spread between three buns.
While my pizza only has one layer, and no lettuce, you can totally stack a few pieces on top of each other and make it a true Big Mac pizza (though stacking is totally optional!).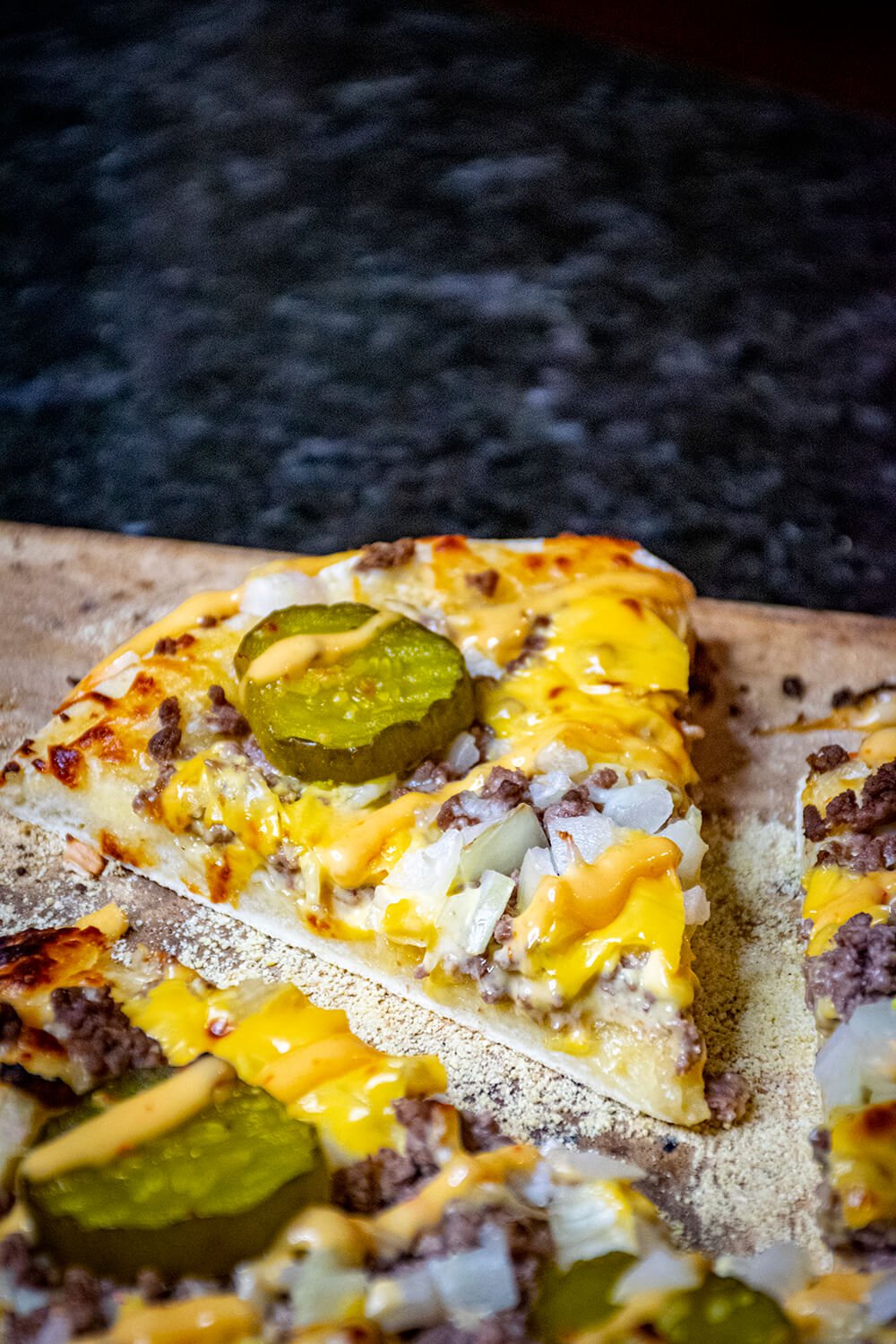 Big Mac Pizza
If you love Big Macs AND pizza, then this crossover recipe is for you.
Ingredients
Instructions
Preheat the oven to 425 F. If using a pizza stone, allow stone to preheat in the oven for at least 30 minutes.

In a skillet over high heat, cook and crumble the ground beef. When completely browned, drain the beef in a collander and rinse off the excess fat. Set aside.

Dust a clean, flat surface with flour. Roll out the pizza dough until it is about a half inch thick or approximately 16 inches round.

Assemble the pizza on a pizza peel or on the preheated pizza stone on a heatproof surface. Dust with corn meal.

Spread the Thousand Island in an even layer over the top of the pizza, leaving room for a crust around the edges.

Sprinkle the ground beef over the entirety of the pizza along with the onions and mozzarella cheese. Cut the American cheese slices into quarters and place sporadically around the top of the pizza. Repeat with the pickle slices.

Slide the pizza onto the pizza stone or return the stone to the oven with the assembled pizza. Bake for 8-10 minutes, until the pizza is turning golden brown around the crust and the cheese is melted.

Serve pizza slices with additional Thousand Island on the side. Enjoy!