Black Truffle Butter Filet Mignon
The Starving Chef is supported by Hungry People like you. When you make a purchase through an affiliate link on my site, I may earn a little bit of cash on the side (at no extra cost to you) to help keep my kitchen running. Read our disclosures here.
Weird recipe week continues here in the Starving Chef's kitchen as I continue to cook my way through all the delicious, however unusual, ingredients I picked up a few weeks ago at Jungle Jim's. Tonight's dinner we get a little fancy with some black truffle butter and filet mignon.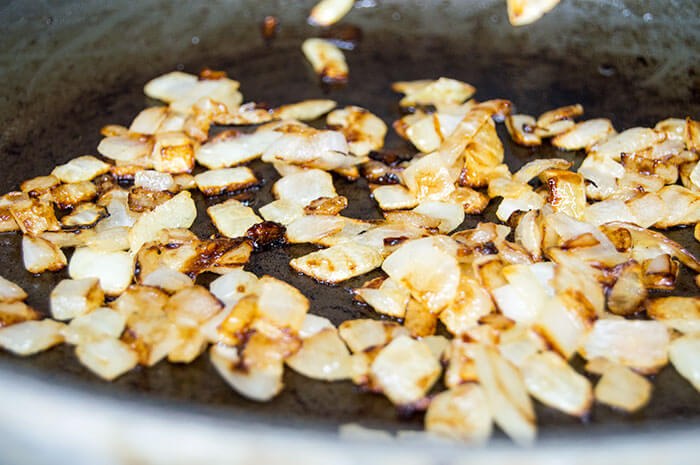 Basically I believe onions go best on, well, everything! For some super nice and caramelized onions, I started those about an hour ahead of time at a low temp to really get the onions super sweet and tangy for topping my filets.
While the filet mignon in this recipe might be the headliner, the black truffle butter is what really sets it apart from all the other steak I've ever cooked. At Jungle Jim's, there's a whole stand devoted to different butters from around the world. While some of the more exotic butters sounded delicious, how often do I have the opportunity to cook with bonafide black truffles?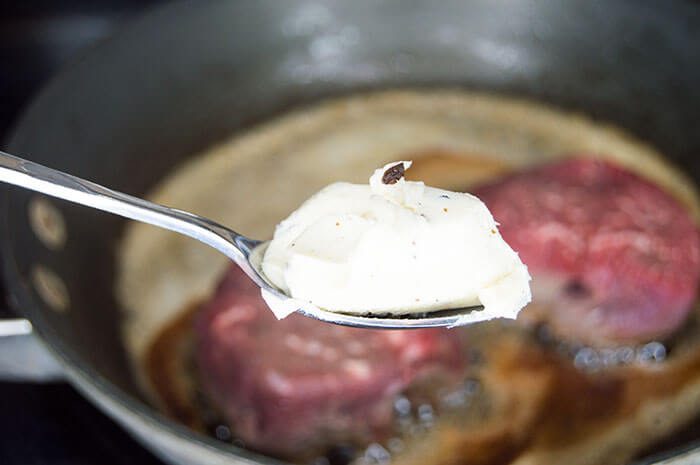 Not nearly enough, obviously! I've been looking for some more black truffle recipes that I can cook on a Starving Chef budget – I'm always open for some suggestions!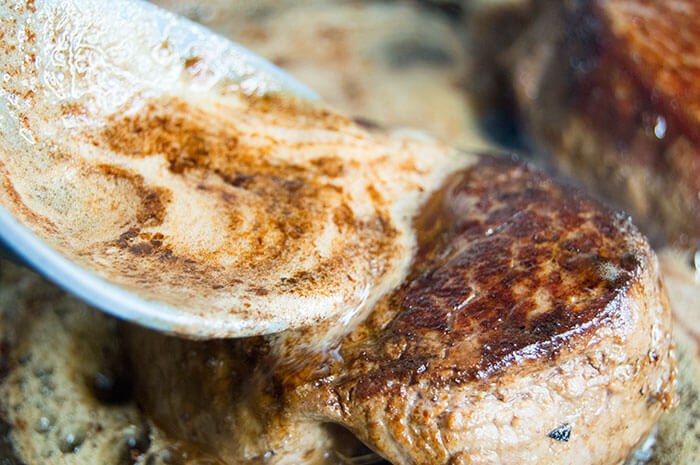 If you're looking for some solid instructions on how to cook your steak, take some tips from my boy Gordon Ramsay, who hands down has the best recipes for perfect steaks.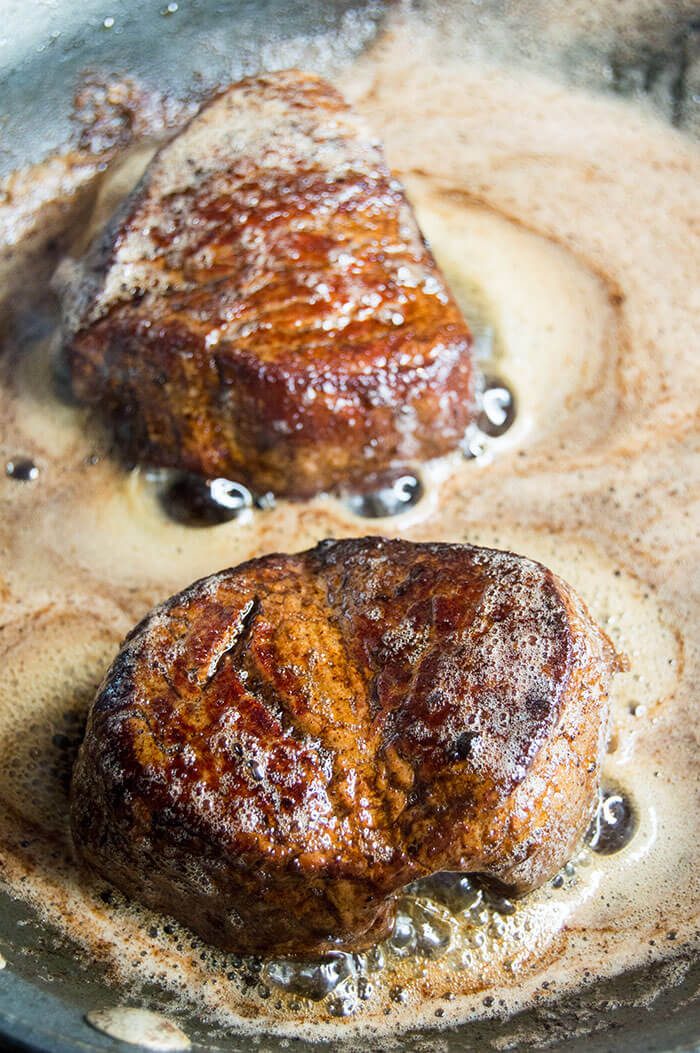 In most cases, the more butter on your steak, the better – but with truffle butter's unique and funky flavor, using half truffle butter and half clarified butter should still bring the truffle taste through without being overwhelming.
You'll know your steak is ready when there's a nice brown crust but the center of the steak is still soft. A good filet mignon is served rare to medium rare, but anything beyond that, you might as well cook something else, because you aren't fully enjoying a prime steak if you are eating it well done! The deliciously earthy flavor of the truffle butter shines through the sweetness of the onions and is further enhanced by some garickly potatoes. Too bad filet mignon is usually so expensive, otherwise I'd be eating like this every night…but exceptions can be made to soothe my expensive tastes.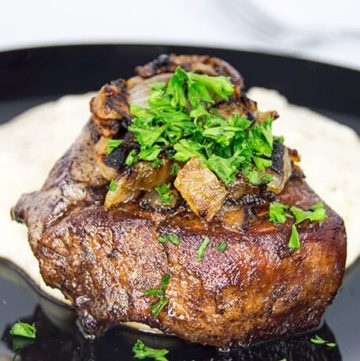 Black Truffle Butter Filet Mignon
Tonight's dinner we get a little fancy with some black truffle butter and filet mignon.
Ingredients
2

filet mignon

3

tablespoons

black truffle butter

2

tablespoons

ghee

1

tablespoon

olive oil

1

onion

chopped

salt & pepper

to taste

fresh parsley

for topping
Instructions
OPTIONAL: Start the onions by heating the olive oil over medium low heat. Add the chopped onion and cook for 40 minutes, until the onions are caramelized and tender.

In a large skillet over high heat, melt the butter until frothy and beginning to brown. Season the filets with salt and pepper, to taste.

Place in the hot skillet and cook, 4-5 minutes per side, or until the internal temperature reaches 120°F (rare) -130°F (medium rare). Lower the heat and add the truffle butter. Swirl the pan to mix the butters. Move the steaks to one side and tilt the pan so that the butters cover the steaks, or use a spoon to ladle the butter over the steaks so that a golden brown crust forms.

Serve the filet mignon topped with caramelized onions and a bed of simple garlicky mashed potatoes. Garnish with parsley, as desired. Enjoy!