Cersei's Sangria | Game of Thrones Inspired Recipes
The Starving Chef is supported by Hungry People like you. When you make a purchase through an affiliate link on my site, I may earn a little bit of cash on the side (at no extra cost to you) to help keep my kitchen running. Read our disclosures here.
If there's one thing every Lannister loves, it's wine.
If you aren't caught up on the most recent season of Game of Thrones – BE WARNED!! There's gonna be BIG OL' SPOILERS IN THIS POST!! Don't say I didn't warn you!
If there's one thing we know for certain about Cersei Lannister it's that she loves to drink…
…a lot…
…of wine…
But of course, she isn't the only one to sip on the nectar of the gods:
Of all of the Lannisters, Cersei definitely has a taste for the finest wine in Westeros. And she isn't particularly one to care if the people in her own city have enough to eat, as long as she has the freshest supply of fruit and wine in the country.
But even Cersei has a bit of humor. Her sangria is sweetened with dragon fruit, blood orange and star fruit fit for a crown.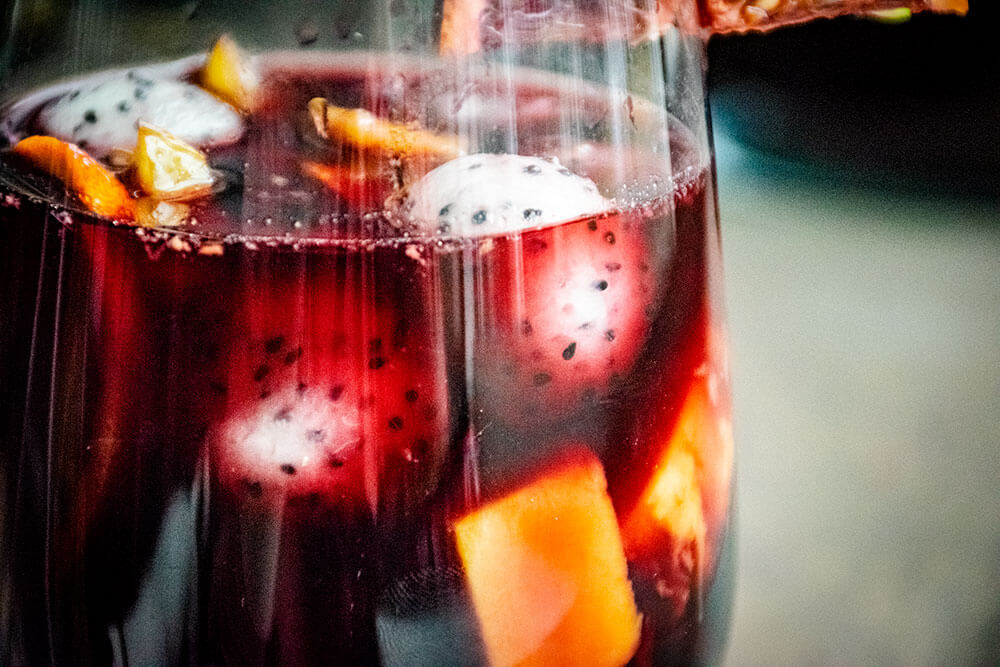 As Cersei's lust for power grows, so does her hunger for more wine.
And it's not as though Cersei doesn't deserve a stiff drink every once in a while. But I can't help but wonder if her judgement of what it right and what is wrong is not clouded by what might be considered alcoholism.
SHAME. SHAME. SHAME.
And regardless if you believe she has stopped drinking wine to protect the latest incestual Lannister baby, once Cersei returned to the Red Keep, one might say she became drunk on power instead.
The game of thrones may be coming to an end, but who will ultimately rule the seven kingdoms is still up in the air. Maggy the Frog has correctly predicted Cersei's future so far – her marriage to Robert Baratheon, the birth and death of her three childern; but one important part of the prophecy has yet come to pass.
Will Cersei be murdered by the Valonqar aka her 'little brother' – but which younger brother was Maggy refering to? Tyrion is the obvious choice in both age and stature, however Jaimie is mere minutes younger than Cersei, making him another clear candidate. Only time will tell.
The Lannisters send their regards.
Cersei's Sangria | Game of Thrones Inspired Recipes
Cersei's sangria is sweetened with dragon fruit, blood orange and star fruit fit for a crown.
Ingredients
1

bottle

cabernet sauvignon

or comparable dry red wine

½

cup

sugar

optional, to taste

1

dragon fruit

1

blood orange

sliced

1

lime

sliced

1

starfruit

sliced

1

mango

cut into cubes
Instructions
Pour the wine into a large pitch or serving container. Add the lime, mango, blood orange and sugar to the wine as desired. Chill 1+ hour (optional).

Add the star fruit and dragon fruit to the wine last. Otherwise they become quickly discolored. Serve with a golden roast of beef and smashed potatoes. Enjoy!