Copycat Potted Cream from the Three Broomsticks
The Starving Chef is supported by Hungry People like you. When you make a purchase through an affiliate link on my site, I may earn a little bit of cash on the side (at no extra cost to you) to help keep my kitchen running. Read our disclosures here.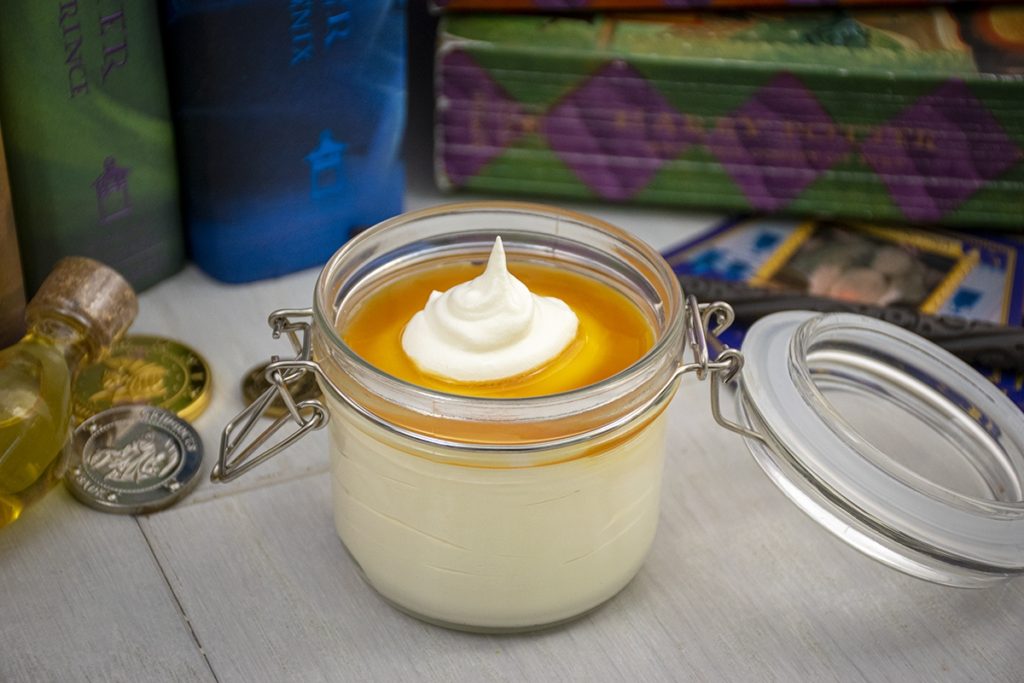 What's up, Hungry Muggles!
Another day, another magical recipe!
Every July I dedicate the last week of the month to Harry Potter inspired dishes, drinks and desserts. I have been a huge Potterhead since my childhood, so it only makes sense that my favorite fantasy novel spills over into my real life pasions every once in a while.
Having been to quite a few Harry Potter destinations myself, I decided it was about time to recreate one of my favorite desserts – butterbeer potted cream from the Three Broomsticks!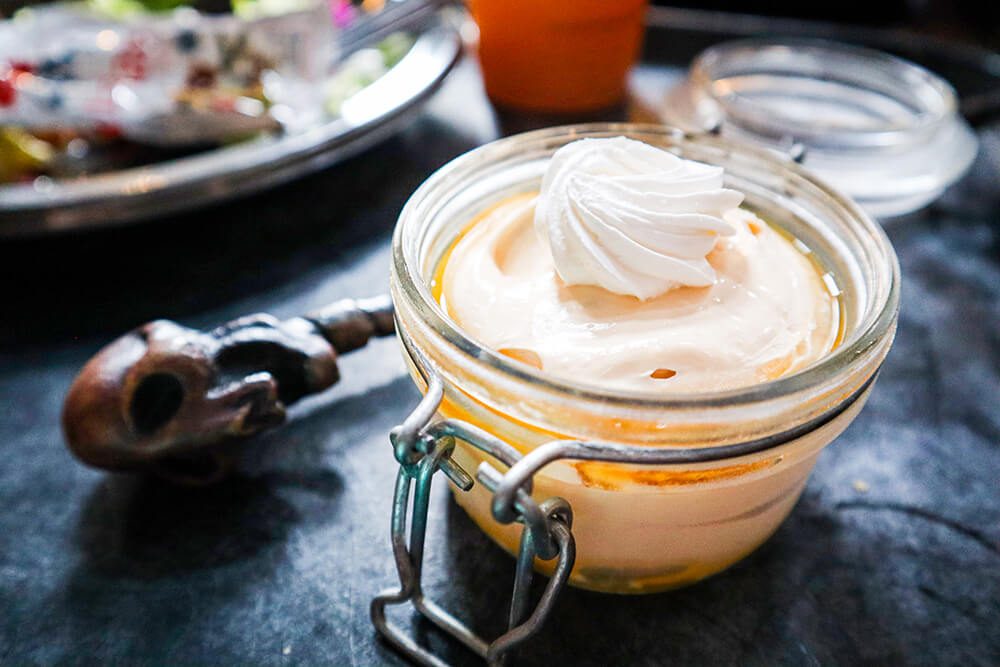 At the real life Three Broomsticks restaurant at Universal Studios Orlando comes served in its very own mason jar with a weck lid.
Unfortunately, these jars are not keepsakes – but fortunately for us muggles, you can find almost the exact same jar with a lid attached for just a few dollars at pretty much any big box craft store.
My version of potted cream tastes almost identical to the original – and it's so simple to make, you might as well say it's magic.
If you already made my copycat butterbeer recipe, then you are already halfway there to making this potted cream dish as the ingredients are pretty much exactly the same.
Muggle Ingredients for Butterbeer Potted Cream
While witches and wizards have their own methods of making this magical treat, here's are the muggle ingredients that can be found at any non-magical grocery.
Cool Whip – I recommend grabbing the "extra creamy" version of whipped topping to recreate that 'custardy' texture
butterscotch – ice cream topping (NOT the instant hardening kind) works best. I recommend using Smucker's butterscotch because it seems to be less sweet than other brand
This is about as close as I could ever get to making the exact dessert we had at the Three Broomsticks. It's perfectly creamy and not overly sweet – verging on ice cream without being frozen.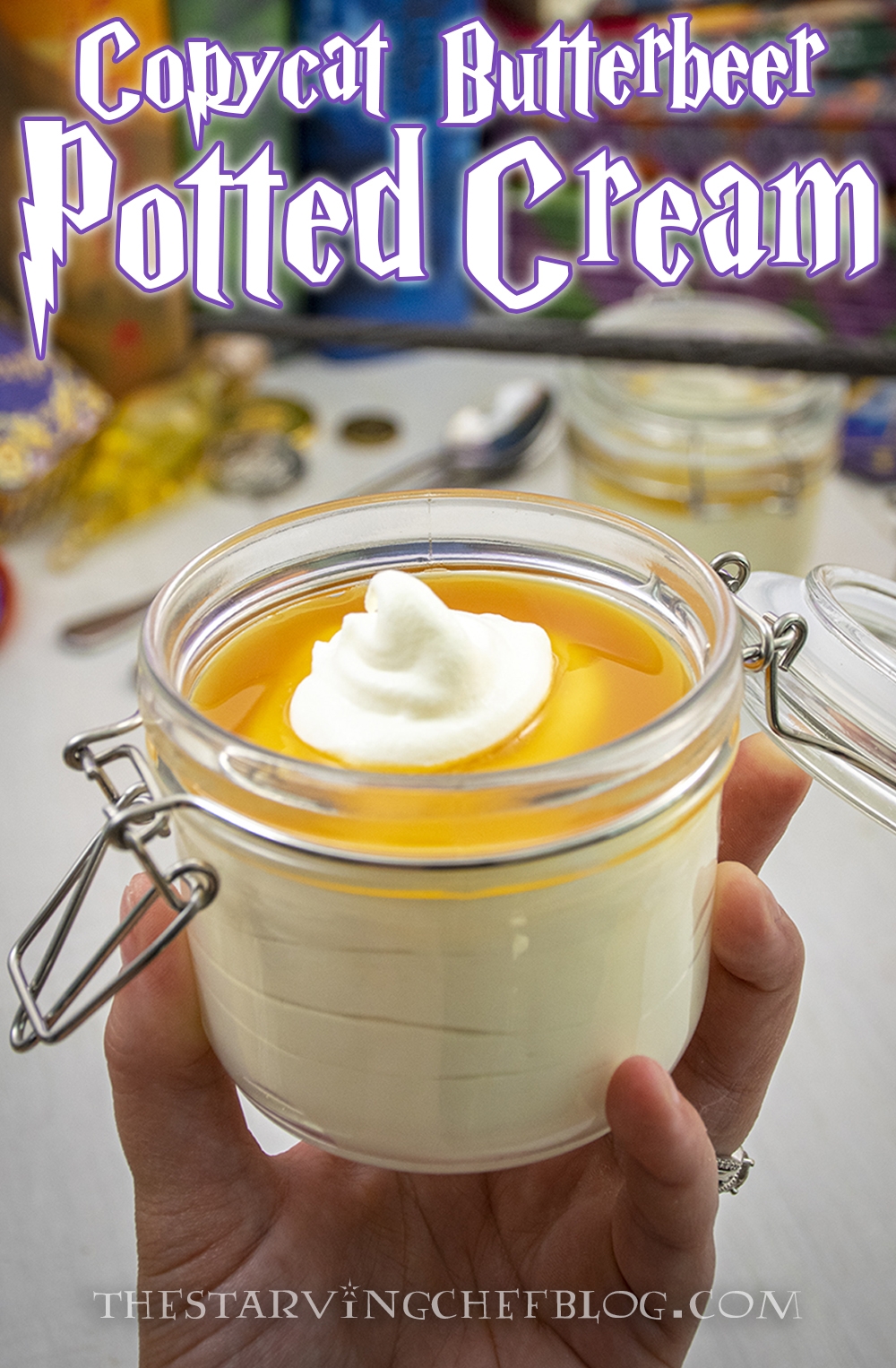 Despite it's simplicity, it's definitely one of my favorite magical desserts!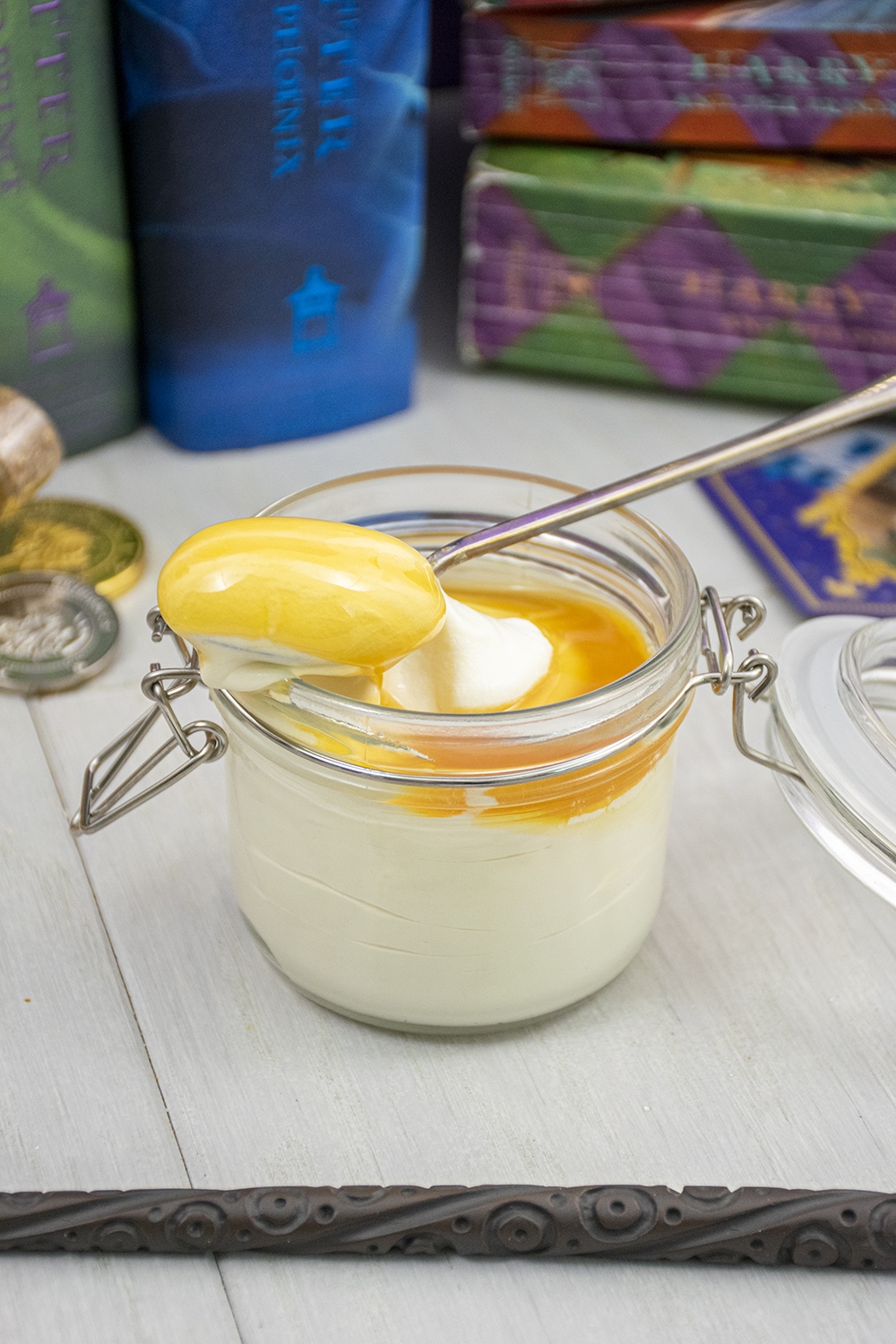 Harry Potter week continues – so be sure to check back every day until July 31st for more magical recipes.
What Harry Potter recipes are you most looking forward to? Let me know down in the comments below!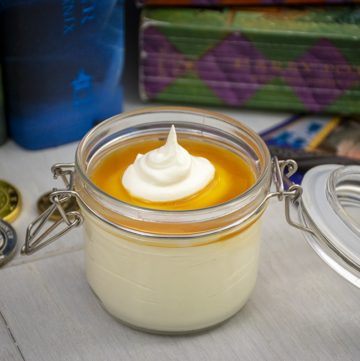 Copycat Potted Cream from the Three Broomsticks
Homemade butterbeer potted cream inspired by the famous dessert at the Three Broomsticks!
Ingredients
8

oz

Cool Whip extra creamy whipped topping

½

cup

butterscotch ice cream syrup

+ more for topping
Instructions
In a large bowl, stir together the Cool Whip and butterscotch topping. It should be a pale golden color. Transfer the mix to a large baggie and snip the corner to pipe it into the mason jars.

Chill the filled mason jars for at least one hour for best results. Top with about one tablespoon of butterscotch topping and a swirl of whipped cream. Enjoy!