Fried Morel Mushroom Pasta | Stardew Valley Recipes
The Starving Chef is supported by Hungry People like you. When you make a purchase through an affiliate link on my site, I may earn a little bit of cash on the side (at no extra cost to you) to help keep my kitchen running. Read our disclosures here.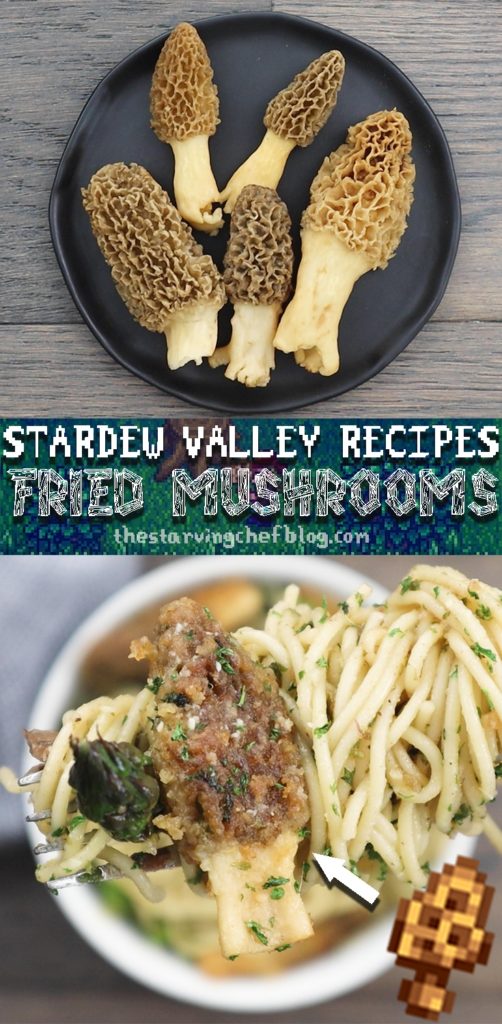 Today were heading out of the kitchen and back to Stardew Valley. After multiple requests for another Stardew recipe, I've dusted off my farmers hat and spent the last several days on my farm fixing things up and getting the virtual land ready for spring.

Morels have an amazing umami taste that I would compare to a nutty chicken ramen brothy flavor.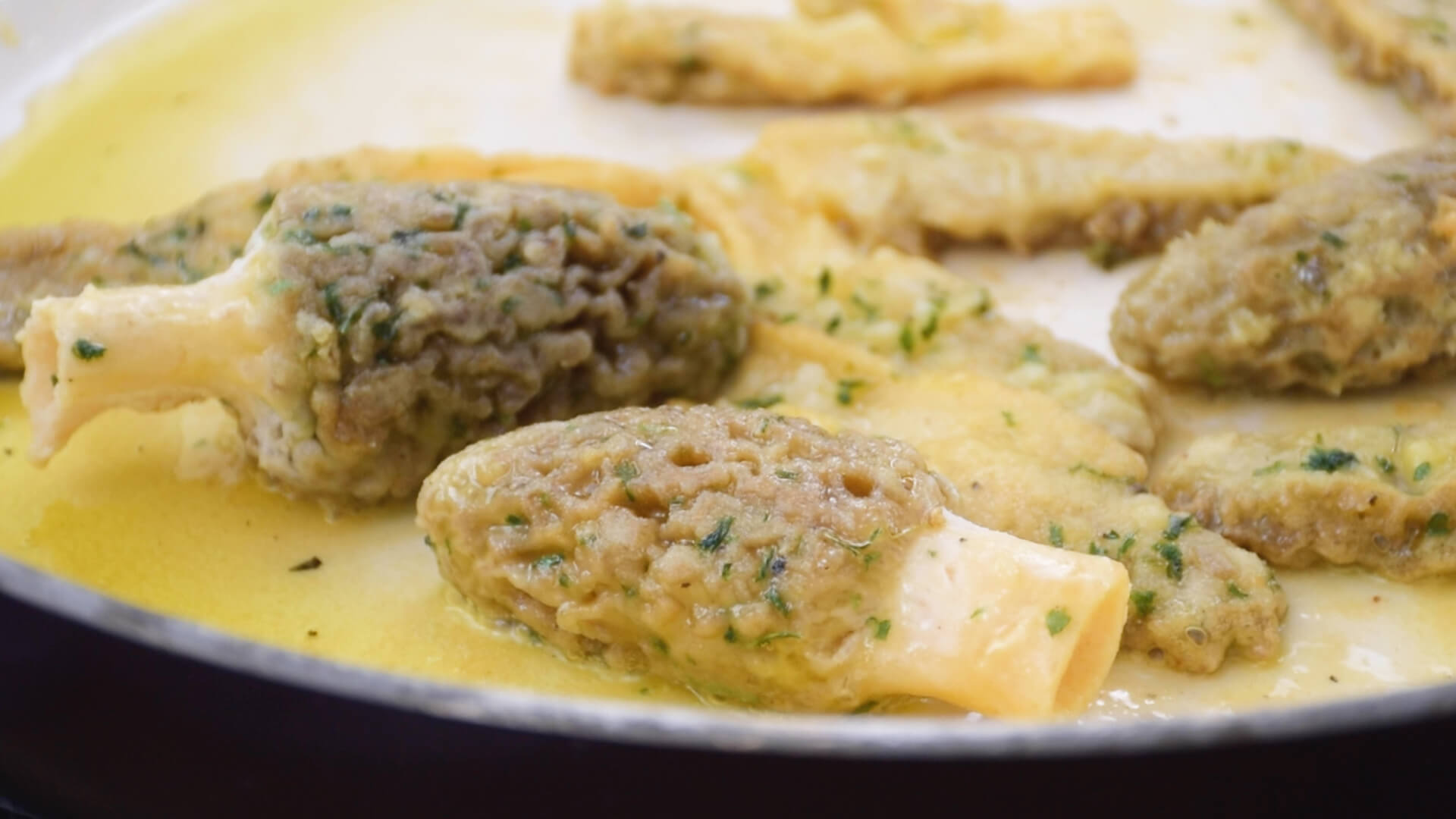 Definitely up there on my favorite mushroom list after the 'fun' kind.

Typically morels can only be found in a very small window during the spring – and just like they were in our game, they are just as difficult to find in real life.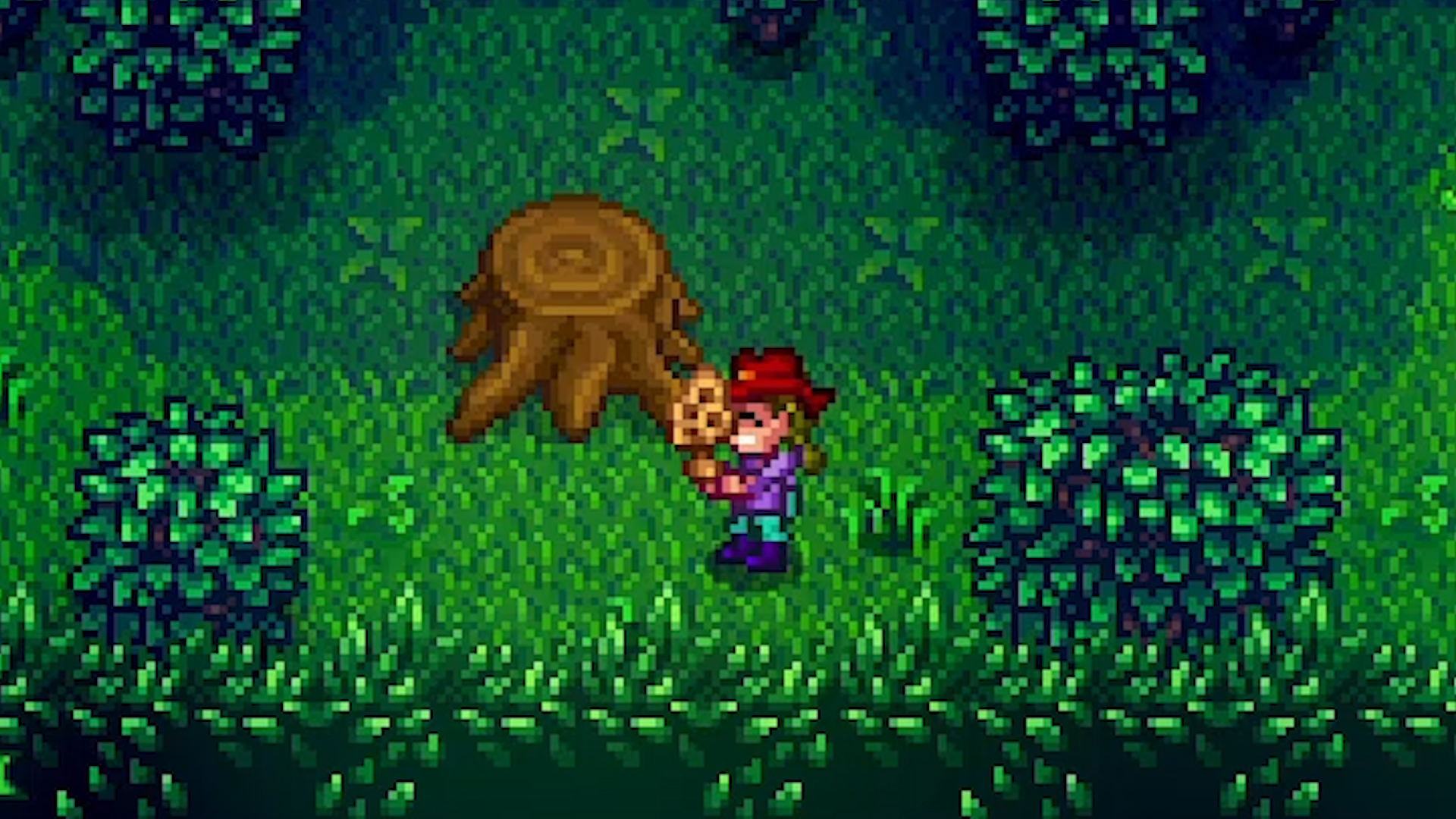 I happened upon morels back in spring and filmed the recipe for Stardew specifically – but it took until this weekend to find the time to sit down and actually finish the Let's Play!

Last time I played Stardew, I remembered seeing fried mushrooms on the list of items that I could make and for whatever reason, I also happened to have morels handy – which just so happen to be the main ingredient in our fried mushroom recipe.


This recipe is sent to you when you reach level 3 friendship with Demetrius. Demetrius sure loves his mushrooms.
His recipe calls for common mushrooms and oil but in true Starving Chef fashion, instead we are going to put a real life spin on this fictional meal and make a fried mushroom pasta dish.
Fried Morel Mushroom Pasta | Stardew Valley Recipes
Morels have an amazing umami taste that I would compare to a nutty chicken ramen brothy flavor.
Ingredients
8

oz

morel mushrooms

washed; larger mushrooms sliced

1

cup

flour

1

tablespoon

parsley

1

teaspoon

salt

1

teaspoon

pepper

4

tablespoons

olive oil

4

tablespoons

butter

4

oz

common mushrooms

white, button, etc.

16

oz

asparagus

1

tablespoon

lemon juice

1

tablespoon

dill

¼

cup

Parmesan cheese

shredded + more for topping

4

servings

favorite pasta

cooked

salt & pepper

to taste
Instructions
Carefully wash the morel mushrooms until no dirt particles are visible. Use a wet brush or hold the mushrooms under running cool water to clean.* Lightly pat the mushrooms dry. It's okay if they are still moist.

In a large bowl, mix together the flour, parsley, salt and pepper. Dredge the morels in the flour until coated and the nooks and crannies are coated inside and out. Tap off the excess flour.

Meanwhile, heat the olive oil in a large skillet over medium high heat. Fry the morels on all sides until golden brown – about 6-8 minutes. The morels should be crisp on the outside and tender in the middle. Remove from the skillet and set aside.

Without cleaning the skillet, add the butter and common mushrooms. Saute until the mushrooms are tender then add the asparagus and continue to saute until the asparagus has brightened in color. Add the noodles, parmesan cheese, dill and lemon juice. Use tongs to fold the ingredients together and coat the noodles in the butter sauce.

Return the morels to the skillet with the other ingredients. Fold the morels into the pasta and continue cooking until the morels are hot. Serve to your favorite Stardew Valley resident and enjoy!
Video
Notes
*If the morels were foraged or wild grown, be sure to soak underwater in an airtight container for one hour to kill any bugs or pests.