Hermione Granger's Cherry Bakewell Cake | Harry Potter Inspired Recipes
The Starving Chef is supported by Hungry People like you. When you make a purchase through an affiliate link on my site, I may earn a little bit of cash on the side (at no extra cost to you) to help keep my kitchen running. Read our disclosures here.
If there's one thing I'm a superfan of, it's Harry Potter. I mean, who wouldn't be captivated by the magical world J.K. Rowling created? The books mirrored my childhood, and I devoured each one of them a few dozen times as I aged.
I've dressed up for book and movie premieres, went to midnight releases for both the books and movies, and to top it off, I fulfilled my dreams by visiting the enchanting Wizarding World of Harry Potter last summer.
It was an experience I had been eagerly awaiting for the last 10 or so years, and let me tell you, it did not disappoint.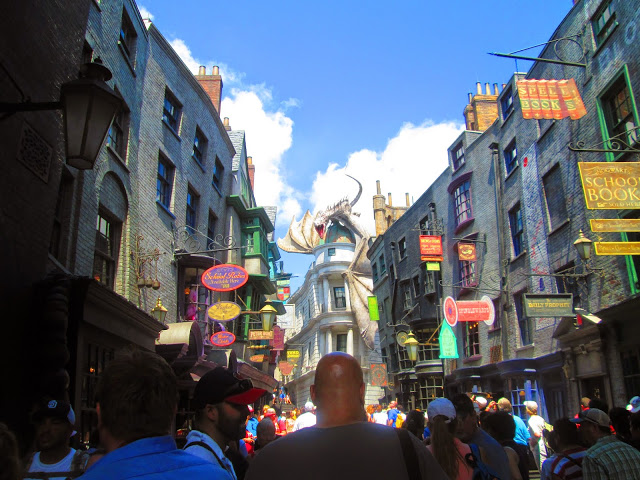 Harry Potter is still an essential part of my life, so when I received the Unofficial Harry Potter cookbook as a Christmas gift, I immediately knew that recreating the cakes Harry receives for his birthdays in the books was a must.
Today, my dear Hungry People, I want to share with you a recipe that focuses on Hermione's delightful creation: the cherry bakewell cake. But hey, don't fret! You can check out the other Harry Potter inspired cakes in the master post too!
Trust me, they're all equally magical.
Now, out of the trio, I firmly believe that Hermione would have been the best at baking. I mean, let's face it, she's a genius when it comes to following instructions—just look at how she excels in potions class! However, as we see in the Half-Blood Prince, sticking to the instructions exactly isn't always the best way to make a recipe shine. Adding your own creative flair is what transforms something ordinary into something extraordinary.
Here's What You Need
Almond Cake:
Flour: Provides structure and helps bind the ingredients together.
Finely Ground Almonds: Adds a rich almond flavor and texture to the cake.
Baking Powder: Leavening agent that helps the cake rise.
Butter: Provides moisture and richness to the cake.
Sugar: Adds sweetness and helps with the cake's texture and browning.
Egg + Egg White: Adds moisture and acts as a binder.
Vanilla or Almond Extract: Enhances the flavor of the cake.
Whole Milk: Provides moisture and helps create a tender crumb.
Salt: Enhances the overall flavor of the cake.
Frosting:
Butter: Provides richness and creaminess to the frosting.
Powdered Sugar: Sweetens the frosting and contributes to its texture.
Vanilla Extract: Enhances the flavor of the frosting.
Whole Milk: Helps achieve the desired consistency of the frosting.
Topping:
Cherry Preserves: Adds a fruity and sweet element to the cake.
Maraschino Cherries: Serve as a decorative element and provide bursts of flavor.
Toasted Sliced Almonds: Add a delightful crunch and visual appeal to the cake.
Let's Jump Into It
To begin this enchanting baking adventure, start by mixing together the dry ingredients in a small bowl. You'll want to pulse the almonds in a food processor until they become powdered, and then add them into the dry ingredients.
Trust me, the delicate almond flavor will take this cake to new heights.
Next, grab your trusty stand mixer and combine the sugar and butter until they're well mixed. Then, beat in the eggs, one at a time, ensuring each egg is fully incorporated before adding the next.
Slowly incorporate the dry ingredients into the butter mixture, alternating with the milk, adding about 1/4 cup of each at a time.
Now, here's a pro tip for you: the batter should be sticky and thick. If it's too smooth, there's a chance it won't bake through the middle, and we don't want any soggy cakes, do we?
So keep an eye on that consistency.
Since I decided to make mini cakes, I opted for small ramekins for each layer. But hey, don't worry! If you're not in the mood for a four-layer cake extravaganza, you can simply use a spell like "engorgio" to double the recipe and pour the batter into a standard-sized cake pan.
Once your cakes are ready to go, pop them into the oven preheated to 350°F and let the magic happen. Bake them for about 20 to 25 minutes, or until you notice the sides gently pulling away from the ramekins and the cakes turning a lovely golden brown on top.
Remember, Hungry People, patience is a virtue. Allow the cakes to cool on a wire cooling rack while you prepare the icing. It's important to wait until they're no longer warm before attempting to ice them, unless you want a sticky, runny mess instead of a beautiful cake creation.
In a small bowl, grab your handy-dandy hand mixer and beat together the remaining butter, milk, and powdered sugar until a thick and luscious icing forms. If it's a tad too thick, feel free to add a touch more milk.
Conversely, if it's too runny, simply sprinkle in some more powdered sugar. The goal is to achieve an icing that's just thicker than toothpaste—perfect for spreading and adorning our delightful cakes.
Once your cakes have cooled down completely, it's time for the grand finale! Ice the tops of each cake layer and carefully stack them on top of each other. To add a touch of elegance, gently press almond slices onto the sides of the cake, creating a beautiful texture.
Finally, let's not forget the cherries—decorate the cake with cherries, because, let's face it, they're the magical touch that completes this delightful dessert.
Hungry People, I encourage you to serve this marvelous creation with a good book or movie. How about, I don't know, Harry Potter? It's the perfect way to transport yourself into the wizarding world while savoring each bite of this scrumptious cherry bakewell cake.
Helpful Tips & Tricks
Room Temperature Ingredients: Use room temperature butter, eggs, and milk for better mixing.
Proper Mixing: Avoid overmixing the batter; mix until just combined.
Adjusting Consistency: Add milk if the batter is too thick, or gradually add flour if it's too thin.
Uniform Baking: Distribute the batter evenly for consistent baking results.
Cooling Time: Allow the cakes to cool completely before decorating to prevent melting frosting.
Icing Consistency: Adjust the icing's thickness with milk or powdered sugar as needed.
Pressing Almond Slices: Gently press almond slices onto the sides of the cake for better adherence.
Cherry Placement: Strategically place cherries on top for an appealing presentation.
So go ahead and indulge in the magical flavors of this cake, and while you're at it, why not check out more bewitching recipes that will delight your taste buds and make you feel like a true witch or wizard?
Because in the kitchen, just like in Hogwarts, there's always magic to be found.
Hermione Granger's Cherry Bakewell Cake | Harry Potter Inspired Recipes
Delight in the enchanting flavors of a homemade Cherry Bakewell Cake inspired by Hermione Granger, featuring almond-infused cake layers stacked with luscious icing and adorned with cherries and toasted almonds.
Ingredients
FOR ALMOND CAKE:
1

cup

flour

¼

cup

finely ground almonds

1

teaspoon

baking powder

8

tablespoons

butter

room temperature

½

cup

sugar

1

egg + 1 egg white

1

teaspoon

vanilla or almond extract

¼

cup

whole milk

room temperature

pinch

salt
Instructions
Preheat the oven to 350°F. In a large bowl, mix together the dry ingredients. Use a food processor to pulse the almond slices into a fine powder, then combine with the other dry ingredients.

Use a stand mixer to combine the sugar, butter, vanilla, and eggs, one at a time, until light and fluffy. Add in the milk, alternating between the dry ingredients, about 1/4 cup at a time, until blended. The batter should be thick.

Grease 4 ramekins and add about 1/4 to 1/2 cup of batter into each. Bake for 20-25 minutes or until the sides of the cakes are pulling away from the ramekins and the tops are golden brown. A toothpick inserted into the middle should come out clean when the cakes are finished.

Let the cakes cool in the ramekins for 10 minutes before turning out onto a cooling rack to cool completely. Let them rest for at least 1-2 hours before attempting to decorate.

While the cakes are cooling, prepare the icing by mixing together the butter, powdered sugar, vanilla extract, and milk. Use a hand mixer to achieve a thick icing.

When the cakes have cooled, spread a few tablespoons of icing onto the tops of each cake and then stack them on top of each other. Use the remaining icing to cover the sides evenly.

Take the toasted sliced almonds and press them onto the sides of the cake. Finally, garnish with cherries on top. Serve with a good book and enjoy!