Homemade CBD Dog Treats
The Starving Chef is supported by Hungry People like you. When you make a purchase through an affiliate link on my site, I may earn a little bit of cash on the side (at no extra cost to you) to help keep my kitchen running. Read our disclosures here.
Tomorrow is Luna's third birthday so I thought it would be nice to spoil her with a new pup-tent and some nice and relaxing CBD dog treats to celebrate her life!
DISCLAIMER: CBD has many health benefits for both pets and humans. It's important to only use CBD that is specifically made for pets with no harmful flavors or additives. If you have questions about giving your pet CBD, consult your vet.
When in doubt, only use commerically made CBD pet treats if you are worried about not getting the doseage right. If you are willing to take the 'risk' with homemade CBD treats, these treats had great results with my dogs. They are made to be easy on their tummies and are great for digestion. But, you know your pet the best! Do what you – and your vet – agree is best for your dog.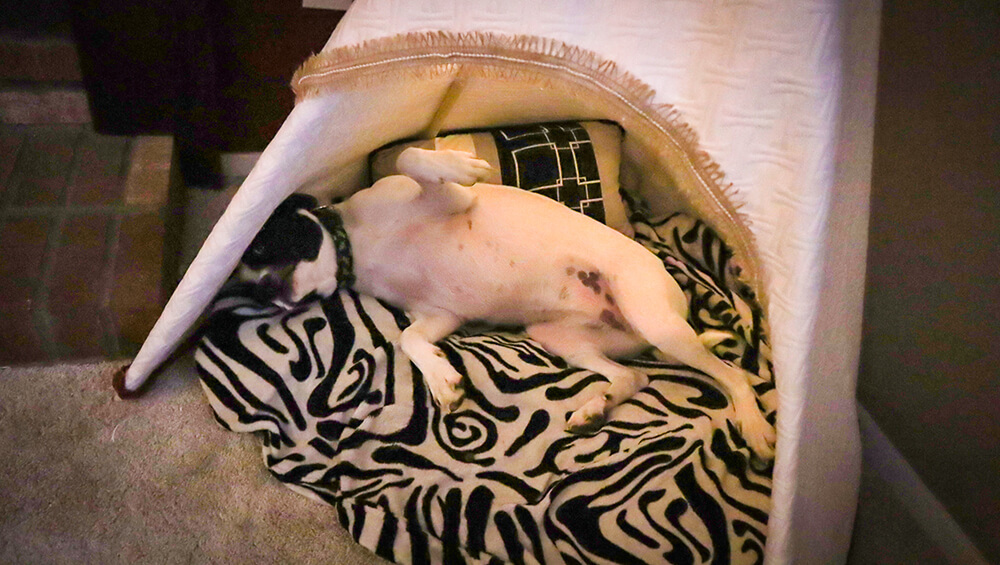 This recipe was NOT SPONSORED but I can't help but shout out Pet Releaf brand CBD. Specifically, I used the Hemp Oil 330 in this recipe. Pet Releaf is an affordable brand that produces high quality CBD that I've personally seen great results with (from my dogs – I didn't take it myself!).
The most important part is that the CBD oil is NOT meant for human consumption as additives such as flavoring can be bad for your pet.

For Luna's birthday, we spent the day building her a pup-tent – complete with a heated blanket in the bottom and twinkle lights in the top. Of course, she had a little sampling of her CBD treats prior to filming this, so she was full on relaxation mode by the time we started the shoot.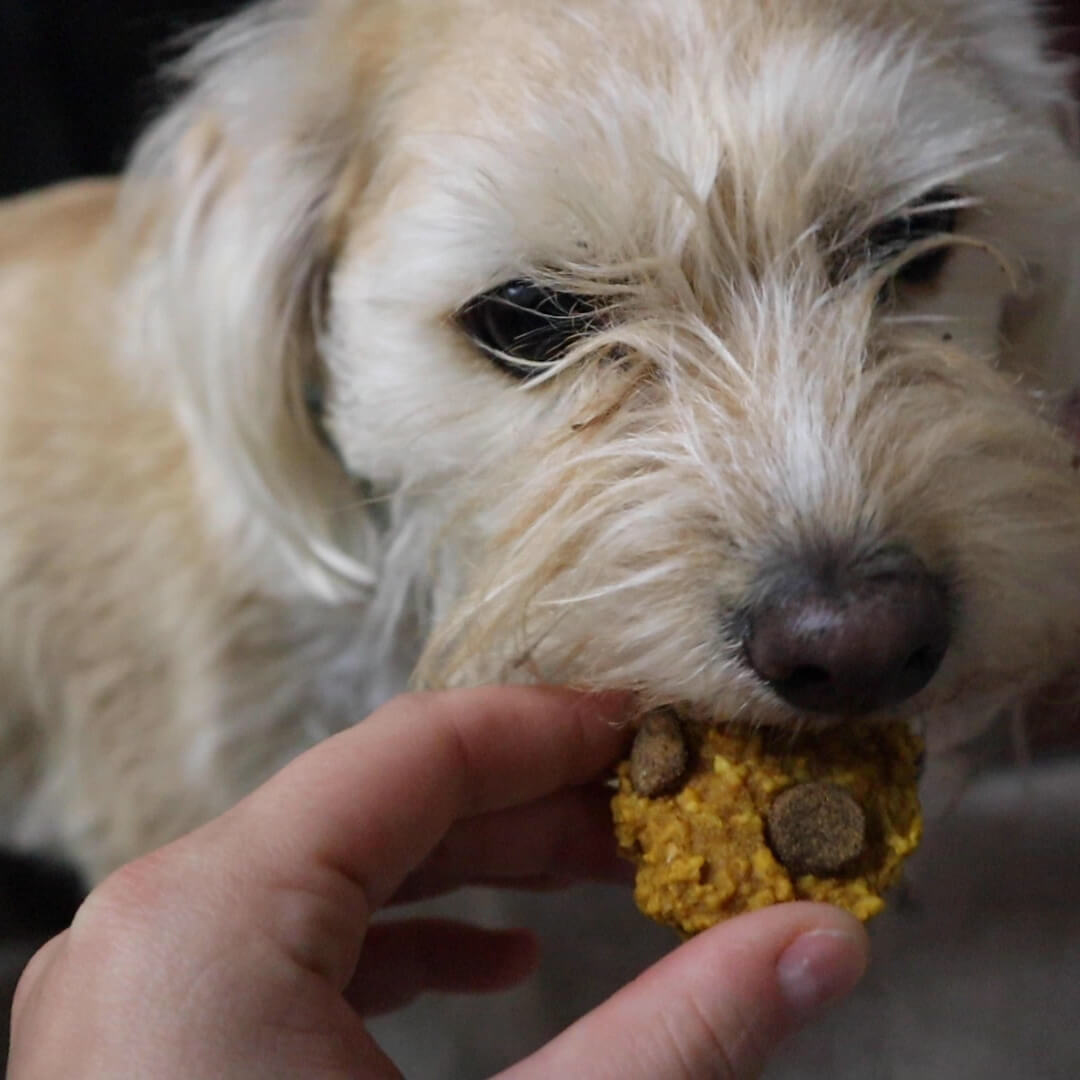 Theo has Addison's disease and while he has to get monthly steroid injections and be on other medications – CBD helps to regulate his mood and keep him in high spirits on days he doesn't feel 100%.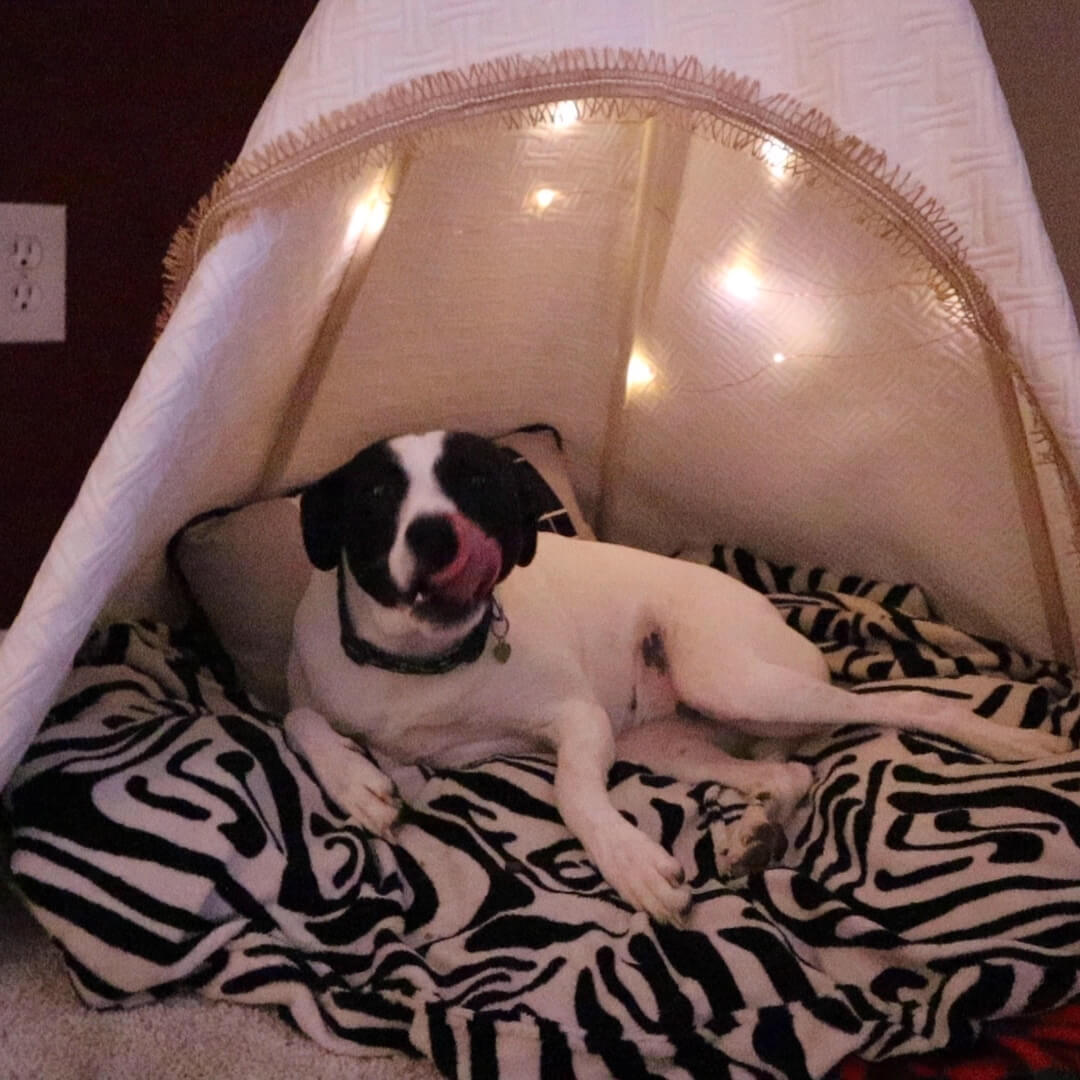 Keep the treats stored in an airtight container and in the fridge for up to a week. Freeze any leftover cookies for up to 6 months and thaw prior to serving for a soft and tasty treat.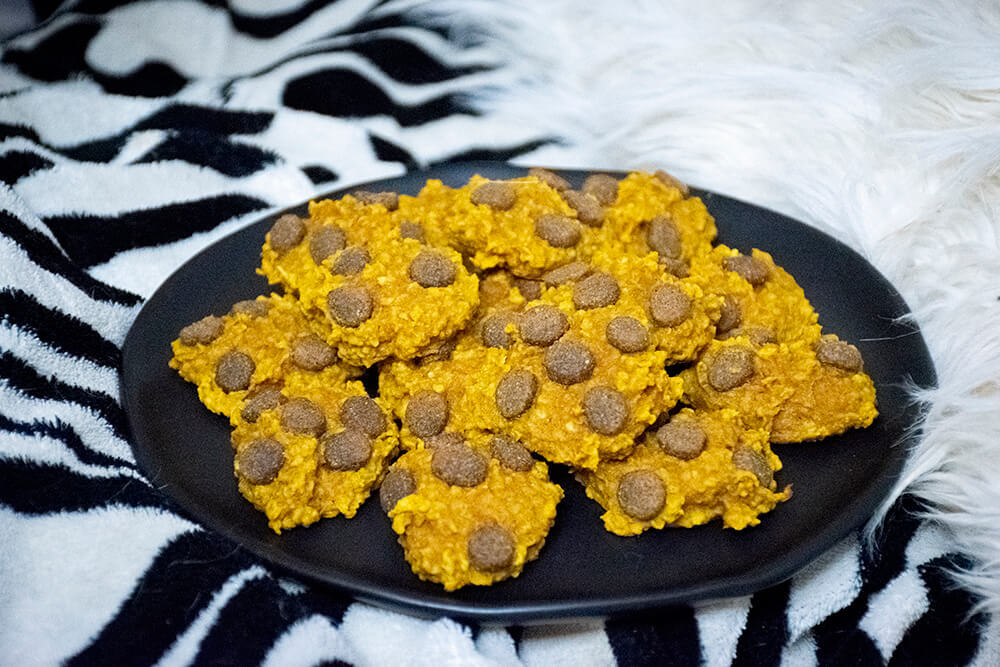 HAPPY BIRTHDAY, LOONEY TOONEY!!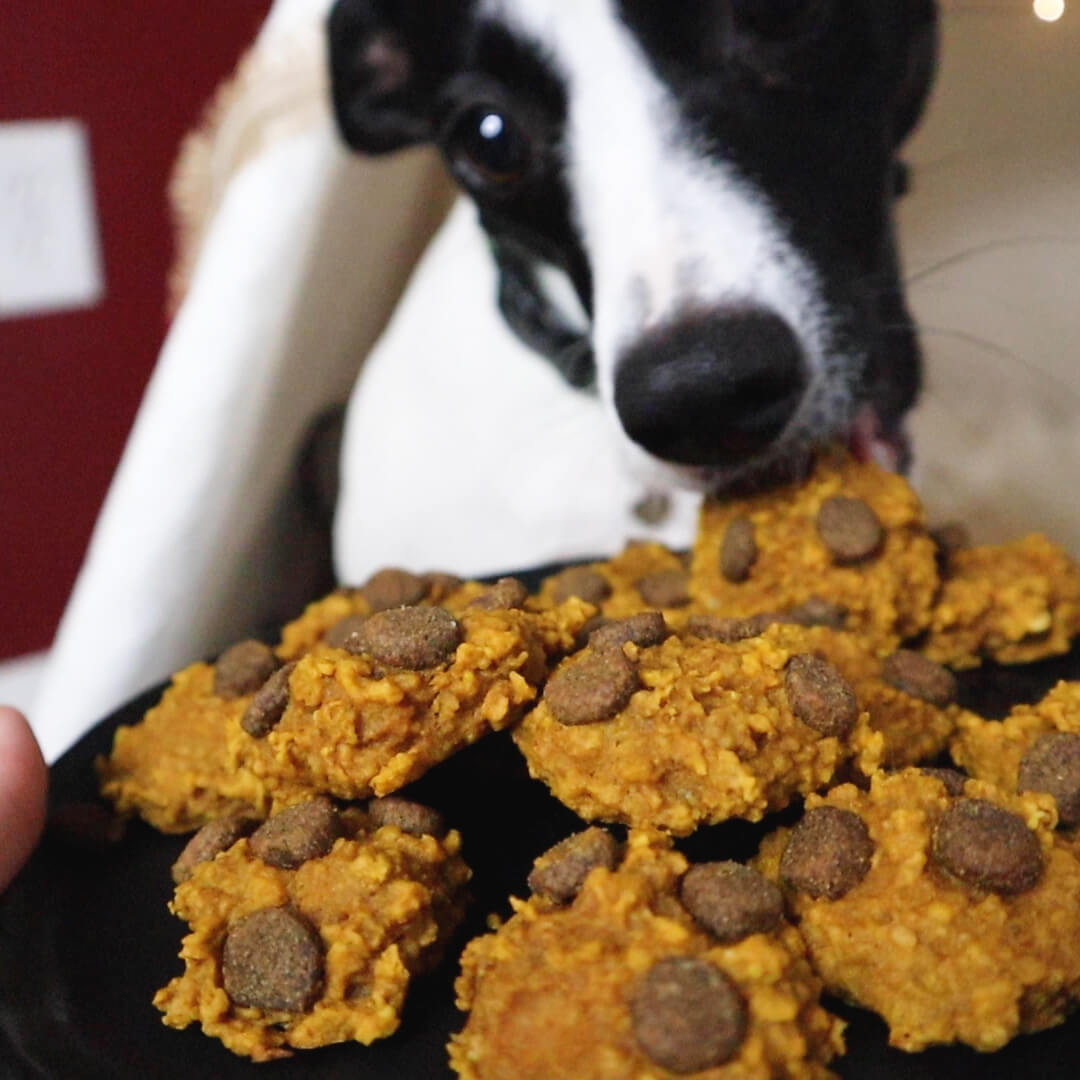 Homemade CBD Dog Treats
Homemade CBD dog treats made special for my dog's birthday!
Ingredients
30

milligrams

pet-safe CBD oil

ask your vet for recommendations

3

cups

quick cooking oats

1

cup

pure pureed pumpkin

NOT pumpkin pie filling

½

cup

organic peanut butter

xylitol-free

1

tablespoons

coconut oil

melted

1

cup

organic beef broth

sodium free or low sodium
Instructions
Preheat the oven to 325 F | 160 C. In a large bowl, whisk together 2 1/2 cups oats, pureed pumpkin, peanut butter, coconut oil, beef broth and pet-safe CBD oil. If the mixture is too wet, add the remaining oats. The batter should soft hold its shape and drop easily from the spoon.

Measure out the batter in one tablespoon increments onto a parchment or silicone lined baking sheet. For soft cookies, bake for 20-30 minutes. For crispy cookies, bake for 40-60 minutes.

Store the CBD cookies in an airtight container in the fridge. Freeze any cookies that will not be consumed within a week. Limit your pet to 2 cookies a day – and let them enjoy the relaxing benefits of CBD!
Video