Luna Lovegood's Radish Salad | Harry Potter Inspired Recipes
The Starving Chef is supported by Hungry People like you. When you make a purchase through an affiliate link on my site, I may earn a little bit of cash on the side (at no extra cost to you) to help keep my kitchen running. Read our disclosures here.
Every year, I dedicate the last week of July to the boy who lived by making delicious recipes and concoctions inspired by the magical world of Harry Potter. Today we're heading out of the kitchen and back to Hogwarts School of Witchcraft and Wizardry for some very magical recipes!
Last year I made the ultimate Potter pilgrimage to the actual Hogwarts at the Harry Potter studios in London – so you know I'm serious when it comes to my Harry Potter fandom.
We got to check out all of the original props used in the movies, including Luna's roaring lion hat!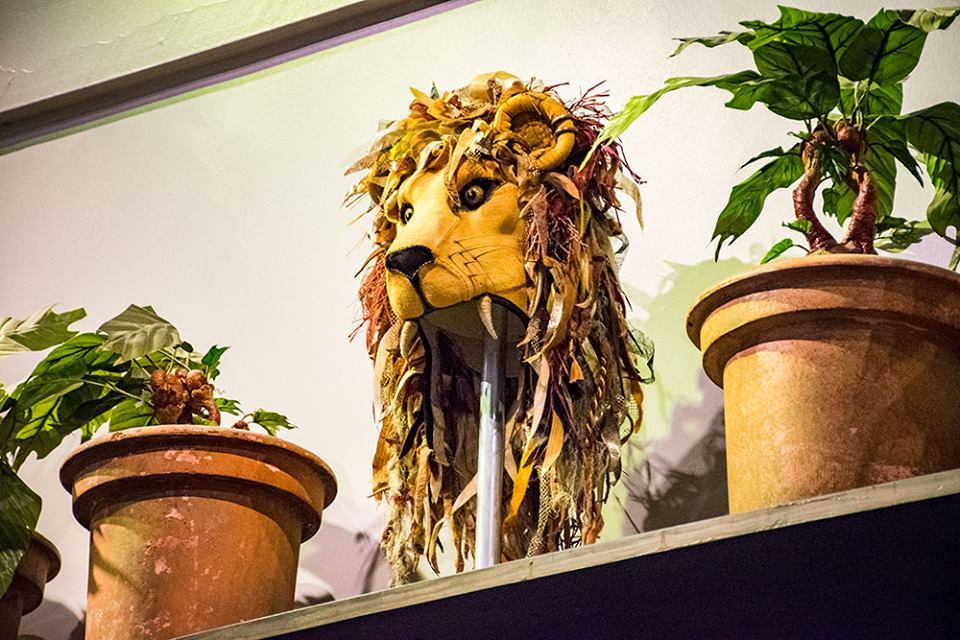 Seeing some of this stuff in person was like seeing something you'd seen a million times before for the first time all over again.
Not gonna lie, I cried when I saw the actual Hogwarts Great Hall – we even got to spend ten minutes in the Great Hall completely alone because we were stuck between tours. Talk about a once-in-a-lifetime opportunity.
I love Luna because she reminds me a lot of myself, a little bit of a talented witch and a lot a bit of a weirdo – I even named one of my dogs after her. Known in the books for her radish earrings and quirky personality, Luna Lovegood is one of the most unique characters in the Harry Potter universe.
Luna's summer radish salad uses magical and muggle ingredients alike. I'd like to think this recipe for Luna's radish cucumber salad would have been a popular article in the Quibbler, right next to the classifieds looking for missing nargles and nifflers.
Harry Potter week is just beginning! Check back every day until July 31st for Muggle-friendly recipes!
Luna Lovegood's Radish Salad | Harry Potter Inspired Recipes
Luna's summer cucumber radish salad uses magical and muggle ingredients alike.
Ingredients
Instructions
Trim the greens and tips from the radishes. Wash throughly. Slice into about 1/4 inch thick pieces. Arrange the slices in an even layer on a flat tray or surface lined with paper towels. Sprinkle the salt over the radishes. Let the radishes "sweat" for about 10 minutes to draw out excess moisture.

Slice the English cucumber into quarter inch thick pieces. Combine the slices in a large bowl with the minced garlic, red onion slices, olive oil, white wine vinegar, dill and cracked peppercorns.

Blot the radishes dry and brush off any excess salt. Combine the radishes in the bowl with the cucumbers. Stir well to combine. Chill for at least one hour to develop flavors. Serve while reading the Quibbler and avoiding nargles. Enjoy!
Video