Maple, Bacon, and Brown Sugar | Two Ingredient Ice Cream
The Starving Chef is supported by Hungry People like you. When you make a purchase through an affiliate link on my site, I may earn a little bit of cash on the side (at no extra cost to you) to help keep my kitchen running. Read our disclosures here.
Folks, I think I've stumbled upon a winning combo that will make your taste buds dance with joy.
As much as I enjoyed that strawberry avocado ice cream, there's just something irresistible about maple ice cream with delectable chunks of crispy bacon laced throughout.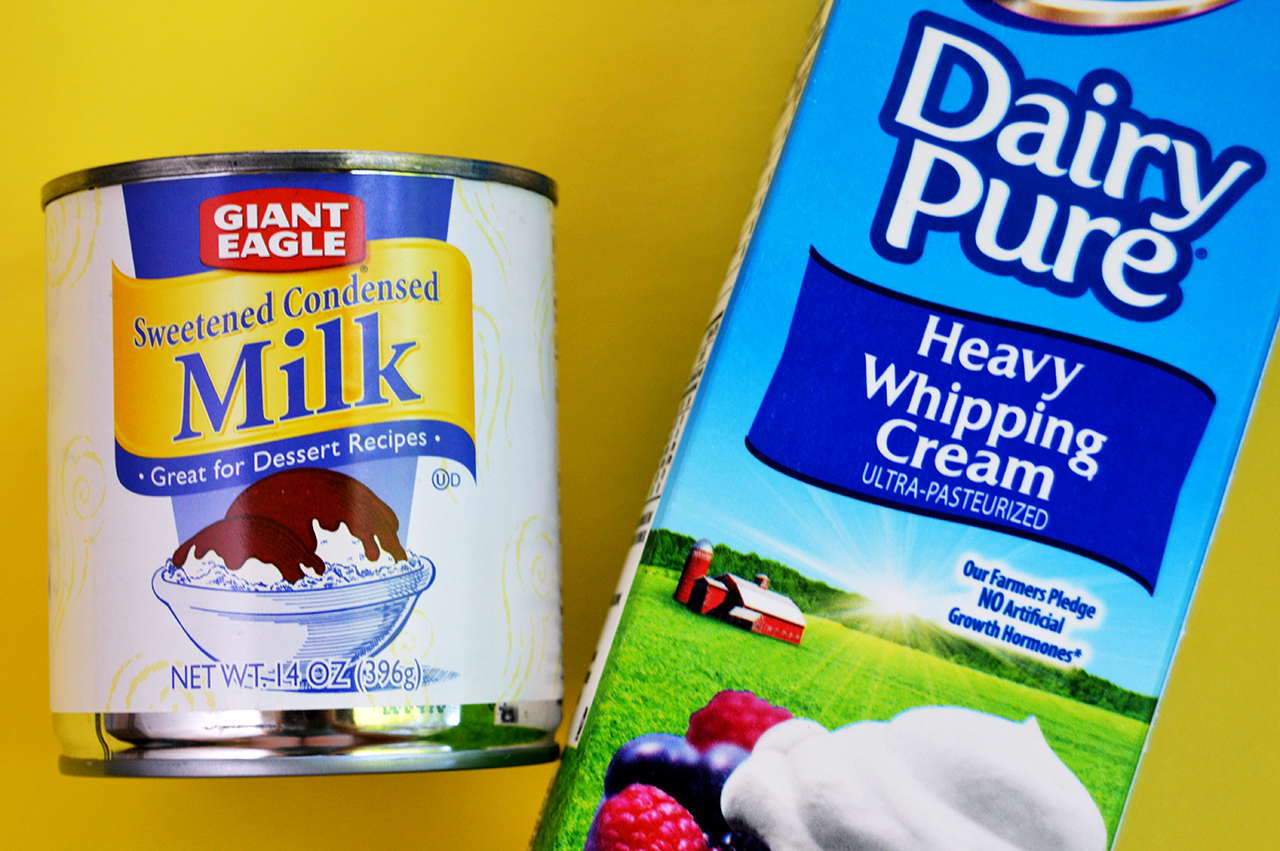 Here's What You Need
Heavy whipping cream: Provides richness and creaminess to the ice cream base.
Sweetened condensed milk: Adds sweetness and contributes to the smooth texture of the ice cream.
Bacon: Adds a savory and smoky flavor, providing a delightful contrast to the sweetness.
Brown sugar: Enhances the caramelized sweetness and balances the saltiness of the bacon.
Maple syrup: Introduces a distinct maple flavor, creating delicious ribbons throughout the ice cream.
Now Let's Jump Into It
Believe it or not, all you need are two simple ingredients: a can of sweetened condensed milk and two cups of heavenly heavy whipping cream.
To begin, grab your trusty stand or electric mixer and whip the cream until it transforms into a cloud of light and fluffy goodness. This step sets the stage for an incredibly creamy ice cream experience.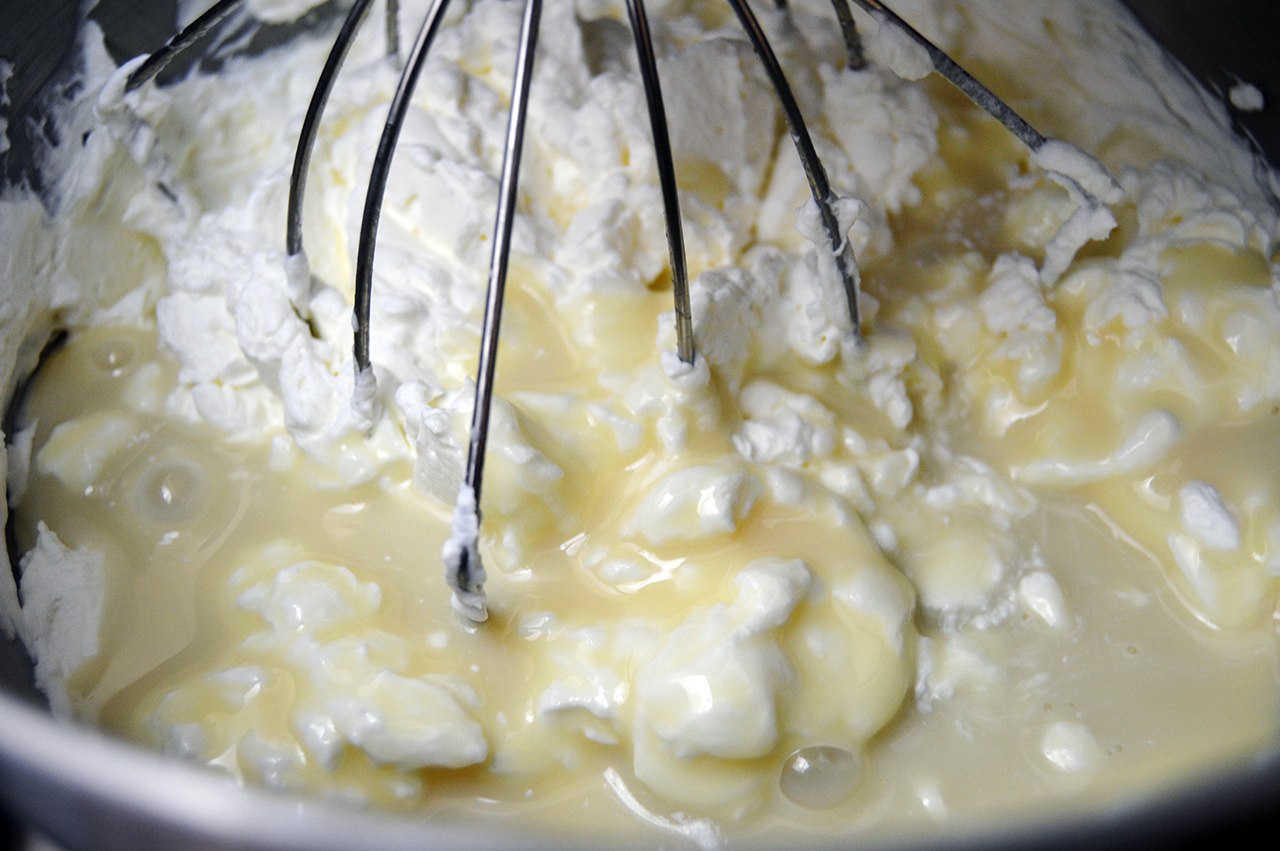 Next, combine the sweetened condensed milk with the whipped cream, blending them together until they become smooth and luscious. The harmony between the rich sweetness of the condensed milk and the velvety cream will have you hooked from the first taste.
Now, for the pièce de résistance – the bacon! I took a few slices and skillfully fried them until they reached the perfect crispiness. After allowing them to cool completely, I crumbled them into delectable bits of smoky goodness. But wait, there's more! To balance out the saltiness of the bacon, I added a generous sprinkle of brown sugar. This little touch accentuates the flavors and creates a harmonious balance that will leave you longing for more.
Gently fold these enticing ingredients into the ice cream base, taking care to preserve some of the maple syrup's natural ribbon-like texture. These sweet swirls will surprise you with bursts of maple goodness throughout each creamy bite.
Finally, the waiting game begins. Pop your creation into the freezer and let it chill for 6-8 hours, allowing the flavors to meld and the ice cream to solidify into a dreamy texture.
The anticipation will be worth it, my friends.
Helpful Tips & Tricks
Whip the cream properly: When whipping the heavy whipping cream, make sure to whip it until it reaches a light and fluffy consistency. This will ensure a smooth and creamy ice cream texture.
Crispy bacon: To achieve crispy bacon, cook it until it is fully cooked and crispy before crumbling. This will provide a delightful crunch in the ice cream.
Cool the bacon before adding: After cooking the bacon, allow it to cool completely before crumbling and adding it to the ice cream base. This will prevent the heat from melting the ice cream prematurely.
Balance the flavors: Adjust the amount of brown sugar and maple syrup to suit your taste preferences. Taste the ice cream base before freezing and add more if desired.
Gentle folding: When adding the bacon, brown sugar, and maple syrup to the ice cream base, fold them in gently. Avoid overmixing to preserve the desired ribbons and texture.
Freezing time: Ensure that the ice cream is frozen for the recommended 6-8 hours or until it solidifies properly. This will give you the best texture and consistency.
Storage: Store the ice cream in a well-sealed container in the freezer to prevent ice crystals from forming and maintain freshness.
Customize toppings: Feel free to experiment with additional toppings like crushed nuts, chocolate chips, or a drizzle of caramel sauce to enhance the flavor and presentation.
Get ready to indulge in this Maple, Bacon, and Brown Sugar Two Ingredient Ice Cream. It's a symphony of flavors that will leave you craving more. So grab your ingredients, follow these simple steps, and embark on a delightful ice cream adventure.
Check out my other ice cream creations here
Maple, Bacon, and Brown Sugar | Two Ingredient Ice Cream
Creamy and indulgent ice cream with crispy bacon and sweet maple flavor throughout.
Instructions
Cook the bacon strips until crispy, then let them cool before crumbling them.

Using a stand mixer or electric whisk, beat the heavy whipping cream until it becomes light and fluffy.

Add the sweetened condensed milk to the whipped cream. Mix on medium speed for 3-4 minutes or until the condensed milk is fully incorporated.

Prepare the toppings: brown sugar, bacon, and maple syrup. Pour the ice cream base into a sealable container. Fold in the brown sugar, bacon, and maple syrup. Make sure to gently mix the maple syrup, so it's incorporated but not fully mixed in, creating ribbons throughout the ice cream.

Freeze the container for 6-8 hours or until the ice cream solidifies.

Serve the ice cream with additional toppings or in a cone. Enjoy!