Most Popular Recipes of 2018
The Starving Chef is supported by Hungry People like you. When you make a purchase through an affiliate link on my site, I may earn a little bit of cash on the side (at no extra cost to you) to help keep my kitchen running. Read our disclosures here.
As the year draws to an end, I always like to reflect on the foodie creations I have cooked over the last 12 months. This year, I spent a lot of time focusing on video recipes and actually getting in front of the camera (something I definitely plan to do more of in 2019!). It's always exciting to compare to previous years to see how my blog has grown and see how I can improve for the future. Here are my most popular recipes from 2018!
FYI, there are affliate links in this post. If you purchase a product through my affliate link, I get a little commission – at no extra cost to you!
First up: sous vide! Sous vide is coming back in a big way. Over the last couple years, I've been testing out how to sous vide all sorts of fun recipes! One of my most popular sous vide recipe is for 'poached' apples with vanilla ice cream. I absolutely love my Anova Immersion Circulator for sous vide – it's SO easy to make the perfect dish!
---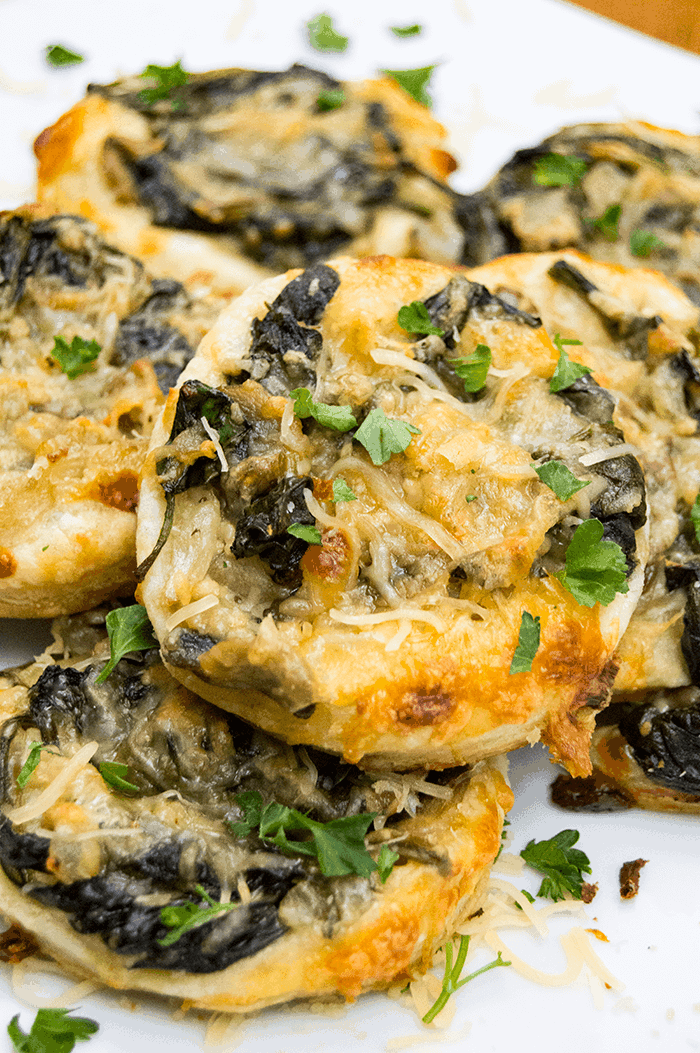 An appetizer for any occasion! These spinach puffs look and sound impressive, but they are really quite simple to make.
---
Bring on the champagne! One of my all time favorite desserts – champagne cupcakes are not too sweet, taste just a tiny bit boozy, and have some of the best champagne flavored icing I've ever tasted.
---
Make pancakes in a whole new way! While trying to figure out how to utilize my doughnut tin, I discovered that pancake batter was a great candidate for doughnut batter. Made with a simple maple bacon glaze and with bacon 'sprinkles' on top, there's no beating these doughnuts for breakfast!
---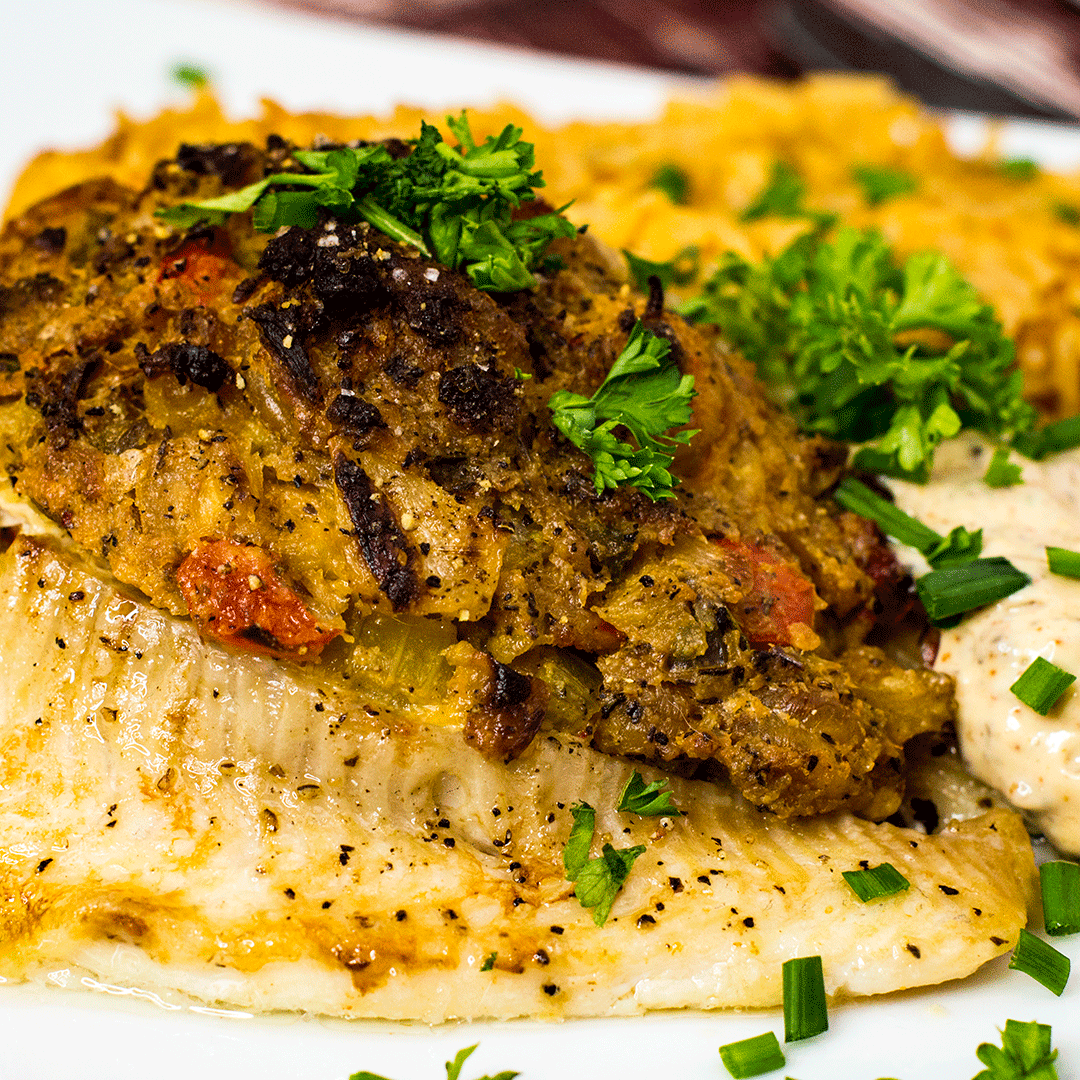 Filet for days! It may not be the prettiest dish, but it certainly was one of the tastiest! Inspired by a flair for Cajun-cuisine, these catfish filets are stuffed crayfish.
https://www.youtube.com/embed/LZJ2NqT48KM
---
Air fryers are awesome! For the crispiest taquitos in town, an air fryer is your best bet for the biggest crunch! These taquitos are enhanced with liquid smoke, making them extra tasty to boot!
---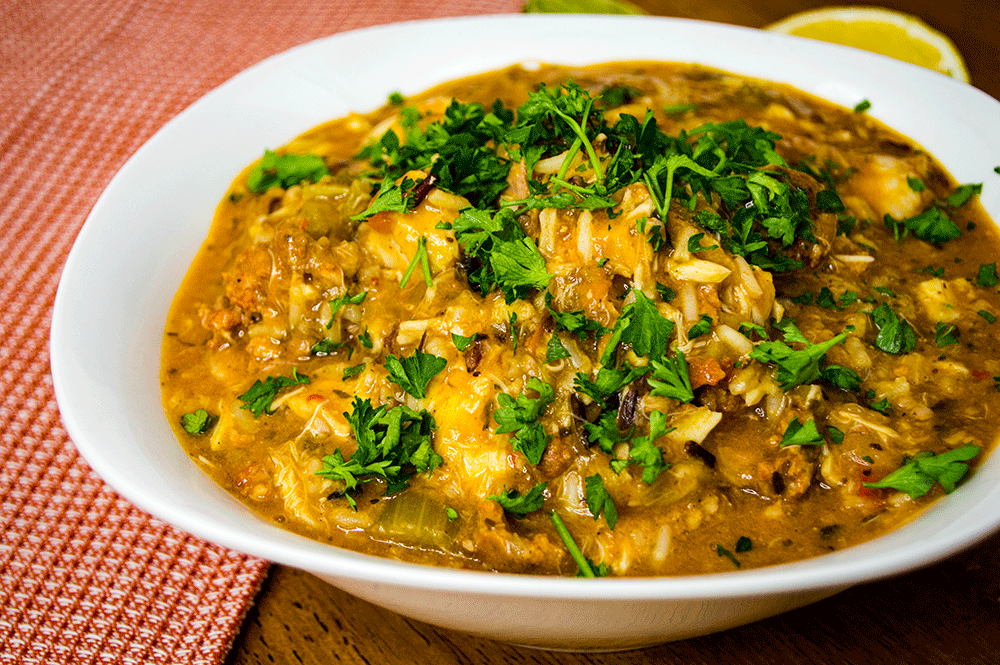 All of the traditional flavors of gumbo, ready in minutes! I don't think there's any 'wrong' way to make gumbo – even if it means making it in less-than-traditional methods. The Instant Pot makes easy work of a typically hours-long process, resulting in a delicious gumbo-stew.
---
I LOVE Indian food – and if I can make it in the comfort of my own home in just a few minutes, EVEN BETTER! Another Instant Pot recipe makes it on the top recipes of 2018 – and with good reason! The Instant Pot delivers yet another delicious recipe.
---
No, not even my kitchen escaped the popularity of Fortnite. With a fiance who LOVES to play, he told me about the 'real life Durr-Burger' that got my gears turning! If you don't have kids or a game-obsessed partner, you may miss this reference entirely. I know I would have – HA!
---
By far my most popular video recipe I've ever posted! With over half a million views on Facebook, I now know what the kids mean when they say "going viral!" These tasty treats are ONLY FOR DOGS – but honestly, my fur babies are the most important 'people' in my life, so of course their recipe deserves the number one spot for the most popular recipe of 2018!
---
What recipes would you like to see me make in 2019? Let me know down in the comments below! Don't forget to check out some of my favorite utensils and appliances in the "Shop" section after the break.
If you aren't following me around the internet already, be sure to check out the links below to subscribe to new recipe videos that I post every week!