Pizza Waffles | College Meals
The Starving Chef is supported by Hungry People like you. When you make a purchase through an affiliate link on my site, I may earn a little bit of cash on the side (at no extra cost to you) to help keep my kitchen running. Read our disclosures here.
When I'm having a lazy Sunday, I'm certainly in no mood to cook.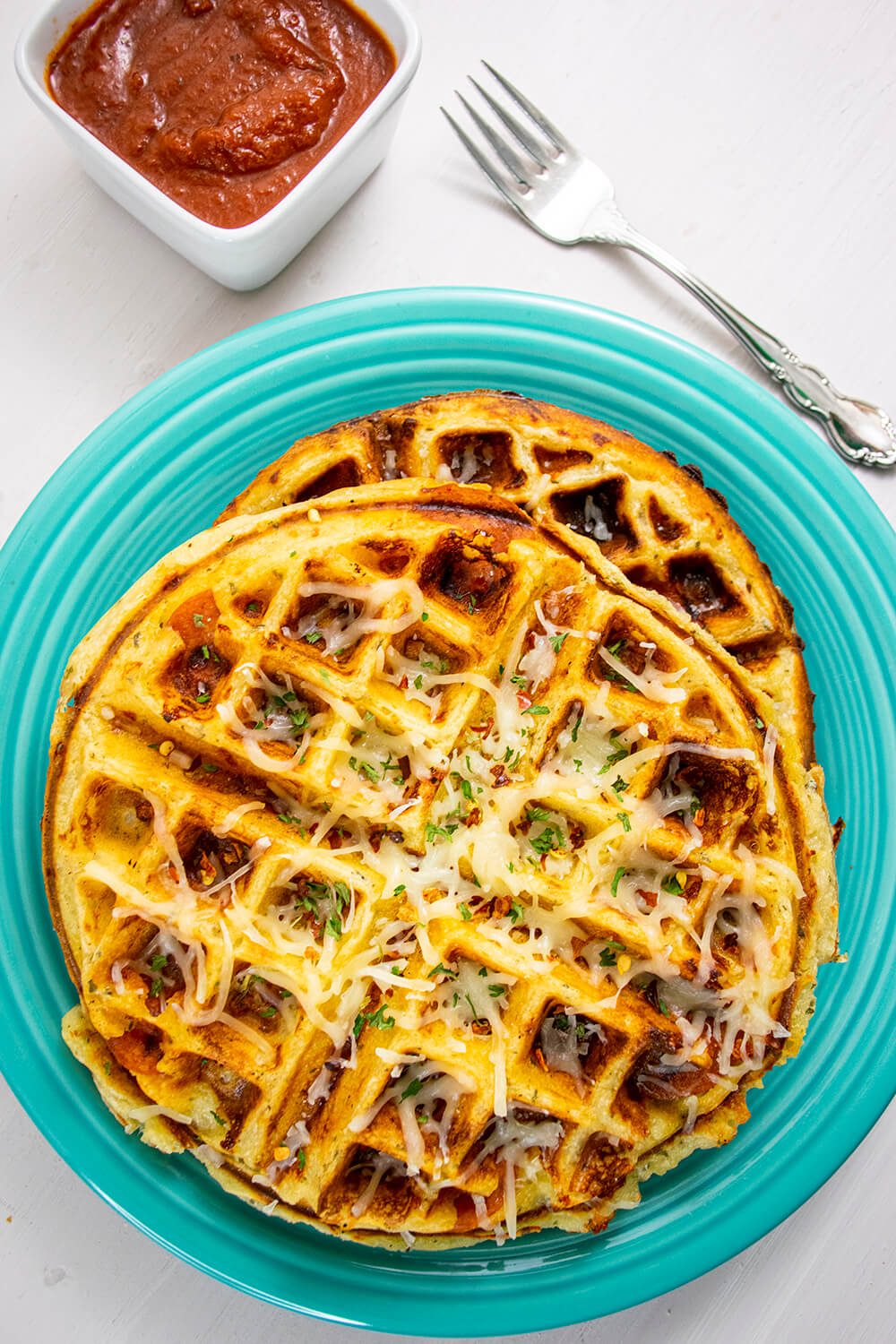 But because we've been so busy these past two weeks, I've had little time to cook and we've now eaten all our leftovers!
As I was searching my pantries for something easy, I realized I had a box of waffle mix and pepperonis – then I remembered an easy meal I used to make all the time in college: pizza waffles!
While we certainly weren't allowed to have any type of waffle makers/griddles/toasters in our dorm rooms, I feel safe enough finally admit (with my degree hanging on my wall) that I totally snuck an omelette maker into my college dorm.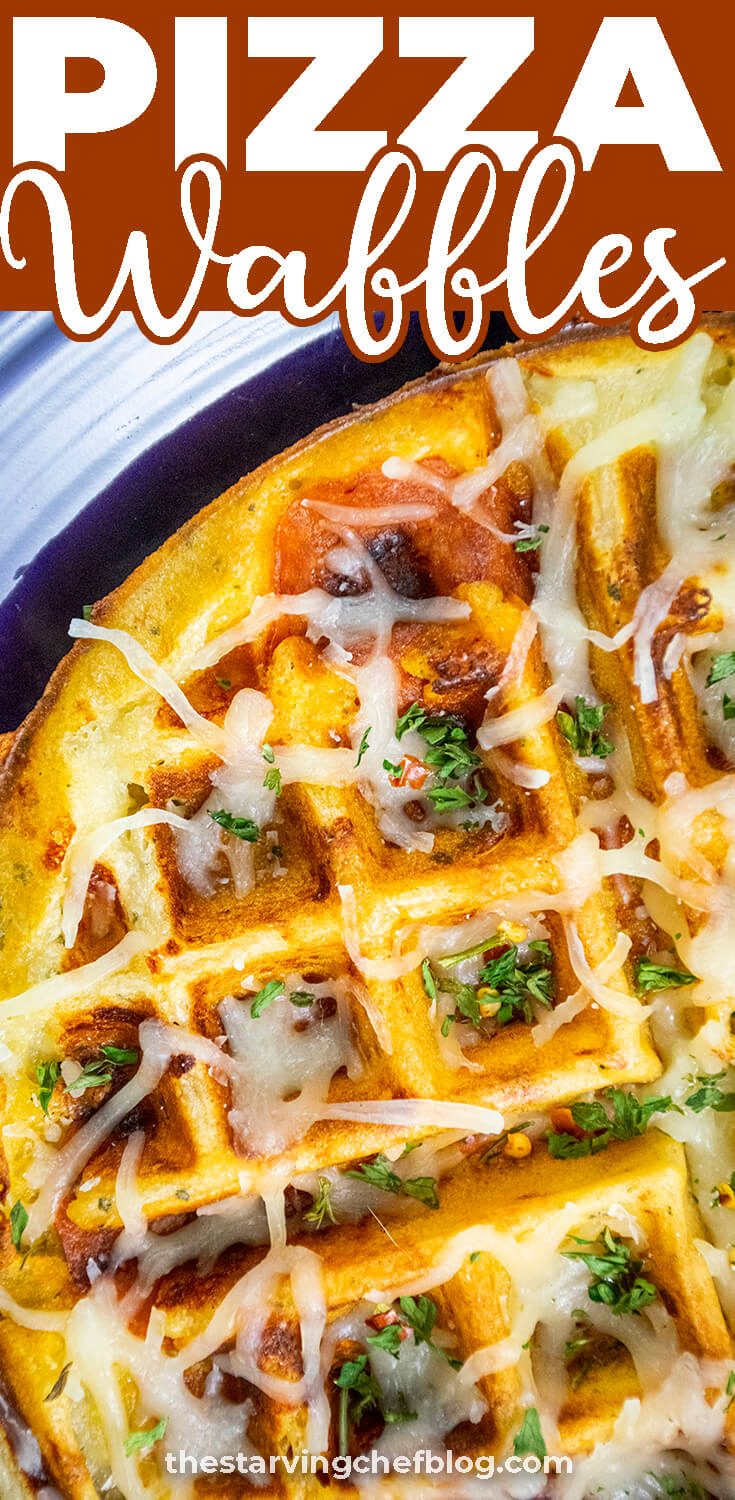 That way if I were ever caught with it, I could say, "Well the rules don't specifically mention omelette makers."

Though I suppose the omelette maker would have been the least of the illegal items I had in my room: we also snuck in hamsters. Wild times. https://giphy.com/embed/3og0Ivn7v8beZ56CJ2?html5=true
Our student market had a wide array of foods that couldn't be made unless you had secret waffle makers in your room anyways, so really we were just making the best of what the university already provided!

This easy pizza method could be done with an omelette maker (we made pizza pockets in one!), but mine has since been lost in all our moves since we graduated. Leave it to college kids to bring the ingenuity of waffle pizza to the world!
Pizza Waffles | College Meals
Pizza waffles are inspired by things you can cook in your dorm with items easily accessible on campus!
Ingredients
2 ½

cup

waffle mix

2

eggs

whisked

⅓

cup

butter

melted

2

cups

milk

1

cup

sausage

cooked & crumbled, as desired

3

tablespoons

mozzarella

shredded + more for topping

½

cup

pepperoni

as desired

1

cup

marinara

for dipping, as desired

½

cup

syrup

for topping, as desired

cooking spray

for greasing iron
Instructions
Stir together the waffle mix, eggs, butter and milk until smooth. Add in the crumbled sausage.

Grease a waffle iron. Use a measuring up to spread about 1/3 cup of waffle batter into the griddle. Arrange the pepperonis and mozzarella cheese on top.

Cover with an additional 1/3 cup of waffle batter. Cook 3-4 minutes, or until golden brown and cooked through. Serve with marinara sauce drizzle with syrup and a sprinkle of mozzarella cheese on top. Enjoy!
Video