The Starving Chef's 200th Post
The Starving Chef is supported by Hungry People like you. When you make a purchase through an affiliate link on my site, I may earn a little bit of cash on the side (at no extra cost to you) to help keep my kitchen running. Read our disclosures here.
With the year coming to an end, everyone is looking back on their time and how they've spent it. For me, I can hardly believe it's been a year since I started this blog! I've grown as a chef and a photographer and I'm just so excited to see what 2016 has in store for cooking. What's even more exciting is that this is my 200th post, something else I can hardly believe I achieved in just a year. In this post, I'll reflect on the last few months of cooking since my 100th recipe post – if nothing else, it's really cool to see my growth as a blogger and photographer in the last 365 days. Last year I made an impulse decision to revamp my blog as my New Year's resolution and it's probably the best decision I've ever made. Here are the recipes, in no particular order.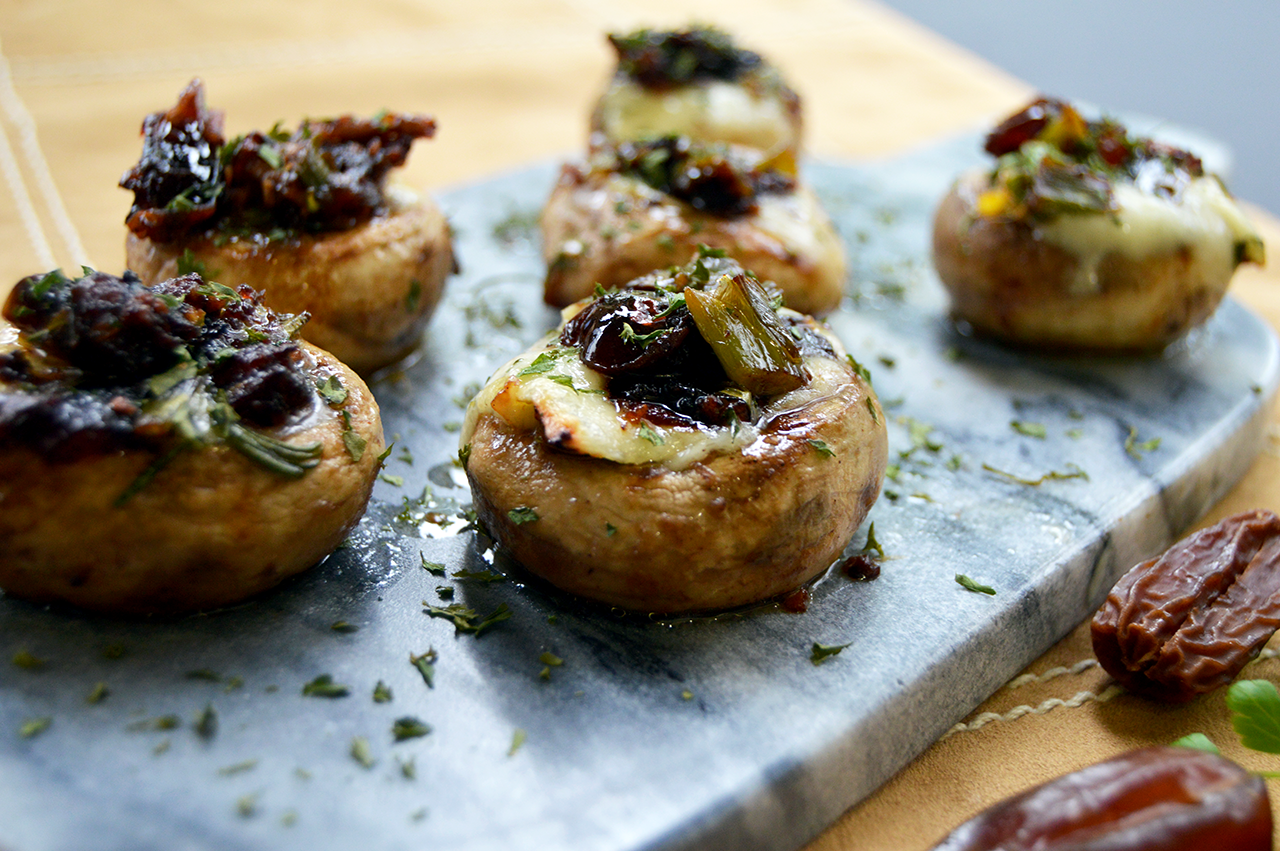 This recipe was inspired by the 52 Weeks of Cooking Challenge's weekly theme of "stuffed." Now, I love stuffing mushrooms, but these were so simple and delicious, I crave them at least once a week. This recipe my second recipe seen in print in the fabulous Mimi Vanderhaven magazine.
Every so often a recipe comes along that I can't stop thinking about. I made these breakfast bread bowls in both large and small portions for individual bites or a whole meal. They were quite a hit with my family and have been requested nearly every time I return home.
Another recipe I will always hold near and dear to my heart, not only because it is delicious, but also because it was my very first recipe in print! Plus with a quick pickle cucumber topping as a bonus recipe, you really can't go wrong with these burgers.
Harry Potter Week: Weasley Breakfast
There are few things in life that mean more to me than Harry Potter. As an obsessive Potterhead, it's only natural that the wizarding world would find it's way into my cooking (and not just once, about a half dozen times). Make these meals and you'll surely sprout red hair and freckles and officially no longer be a Muggle.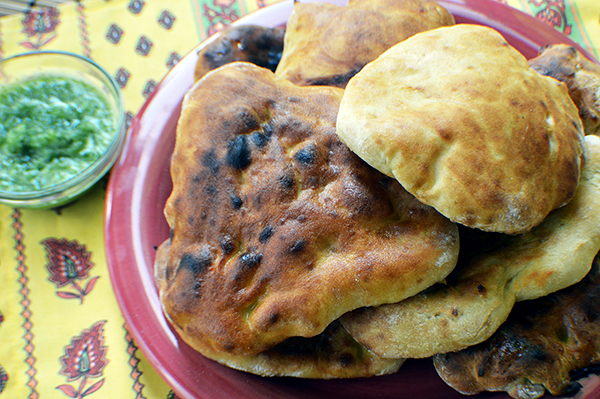 The best recipes are the ones that are unexpectedly much easier than you'd originally thought. After years of trying my hand at DIY naan, I discovered the missing 'ingredient' was a pizza stone. Now I can make perfect naan on a whim.
This salsa was one of the very first recipes that inspired me to learn how to actually create delicious dishes. I'm in love with mangoes and would put them in everything if I could. Of course, salsa is no different – and this 'fruit salsa' certainly packs a punch.
This year I got experimental with cookies and tried some simple flooding techniques as practice. I'm definitely no where near as good as a professional baker, but I'd like to think I have a good idea on what I need to work on to achieve the perfect flooded cookie – now just to work on the designs.
I found a fondue set tucked away in a back closet of our home that had probably gotten shoved back there sometime during one of our moves. Needless to say, I'm stoked to have found it! I can't wait to try some other simple fondue recipes this year, including cheese and chocolate fondues!
Avatar the Last Airbender Recipes: Tentacle Soup
If there's one series I love as much as I love Harry Potter, it'd be Avatar. In fact, Avatar earned itself TWO weeks dedicated to it's awesomeness compared to Harry Potter's single week in July. Though I guess if you count the Legend of Korra as a separate series, which most people don't, then everyone got equal love. This year I plan on pumping up the fictional feasts, including add more to my Game of Thrones recipe collection.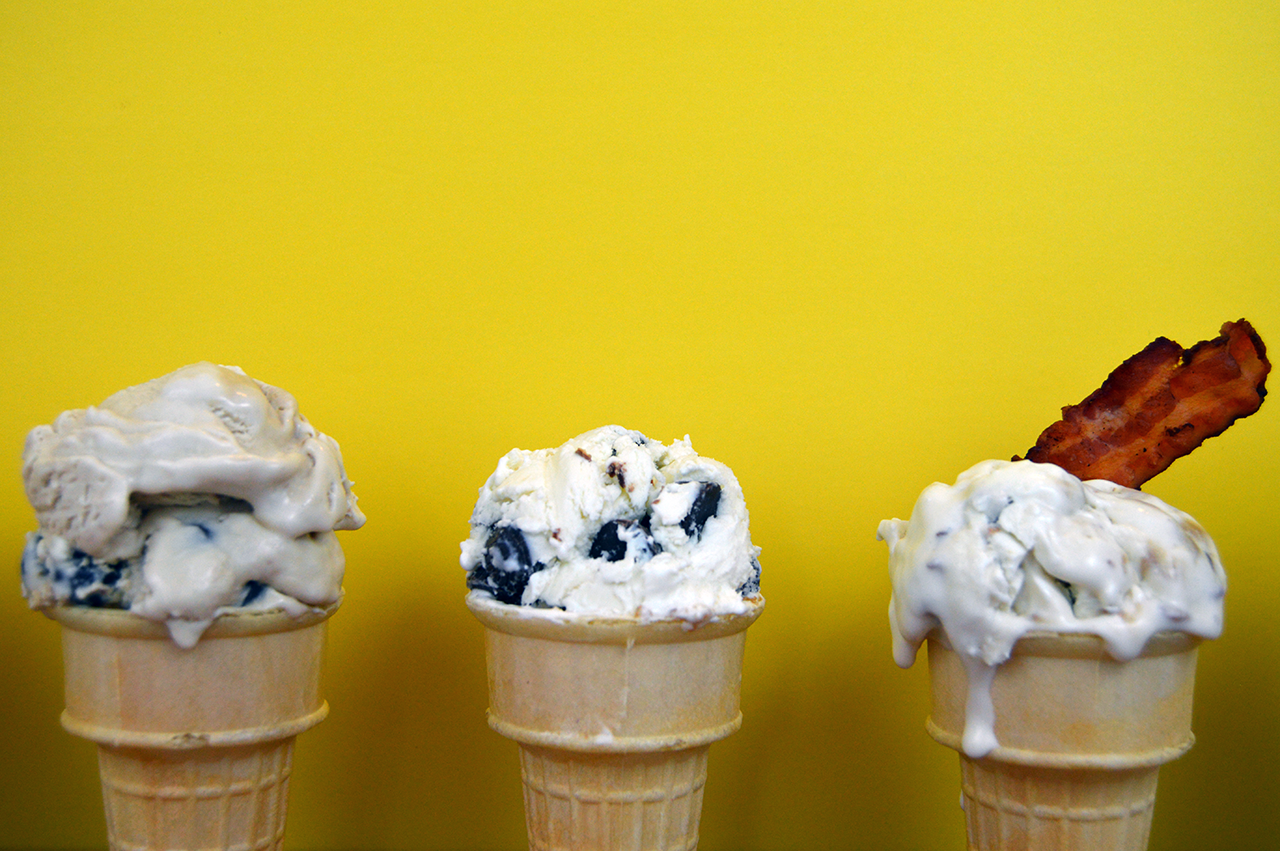 Over the summer I discovered how incredibly easy it is to make ice cream – and now I have some on deck at pretty much all times. I had a ton of fun playing with flavors such as maple bacon and strawberry avocado.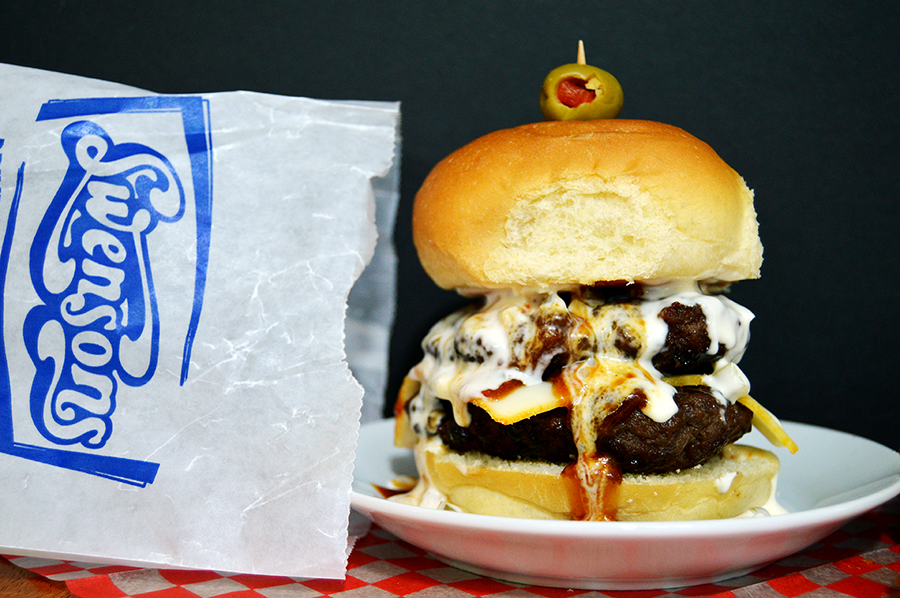 After living in Akron for a few years, I've learned there are few food joints that come close to the deliciousness that is the Galley Boy from Swensons Drive-In. We have the original located at the end of our driveway, so after much research, I decided to take a whack at the recipe – and I'd say I got pretty close! If you don't hail from north east Ohio, or are just looking for a unique burger experience, look no further than the Galley Boy.
---
Don't forget to follow The Starving Chef on Facebook to keep up with my weekly challenges, delicious recipes, and **drum roll please** my new video series! I'll be back in 2016 with some awesome new recipes and a brand new look and feel.
Stay hungry, my friends!