Tongue Tying Lemon Squash COPYCAT Recipe
The Starving Chef is supported by Hungry People like you. When you make a purchase through an affiliate link on my site, I may earn a little bit of cash on the side (at no extra cost to you) to help keep my kitchen running. Read our disclosures here.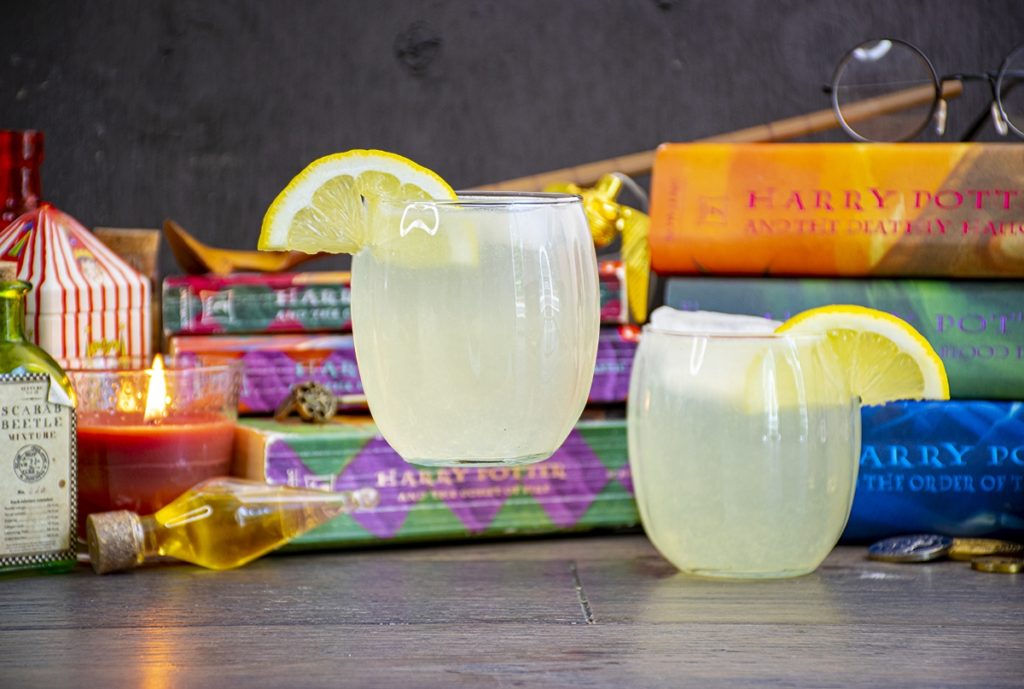 What's Up, Hungry Muggles.
Welcome back to another magical day in the Starving Chef's kitchen! Every July, I like to dedicate the last week to celebrating one of my favorite fandoms: HARRY POTTER.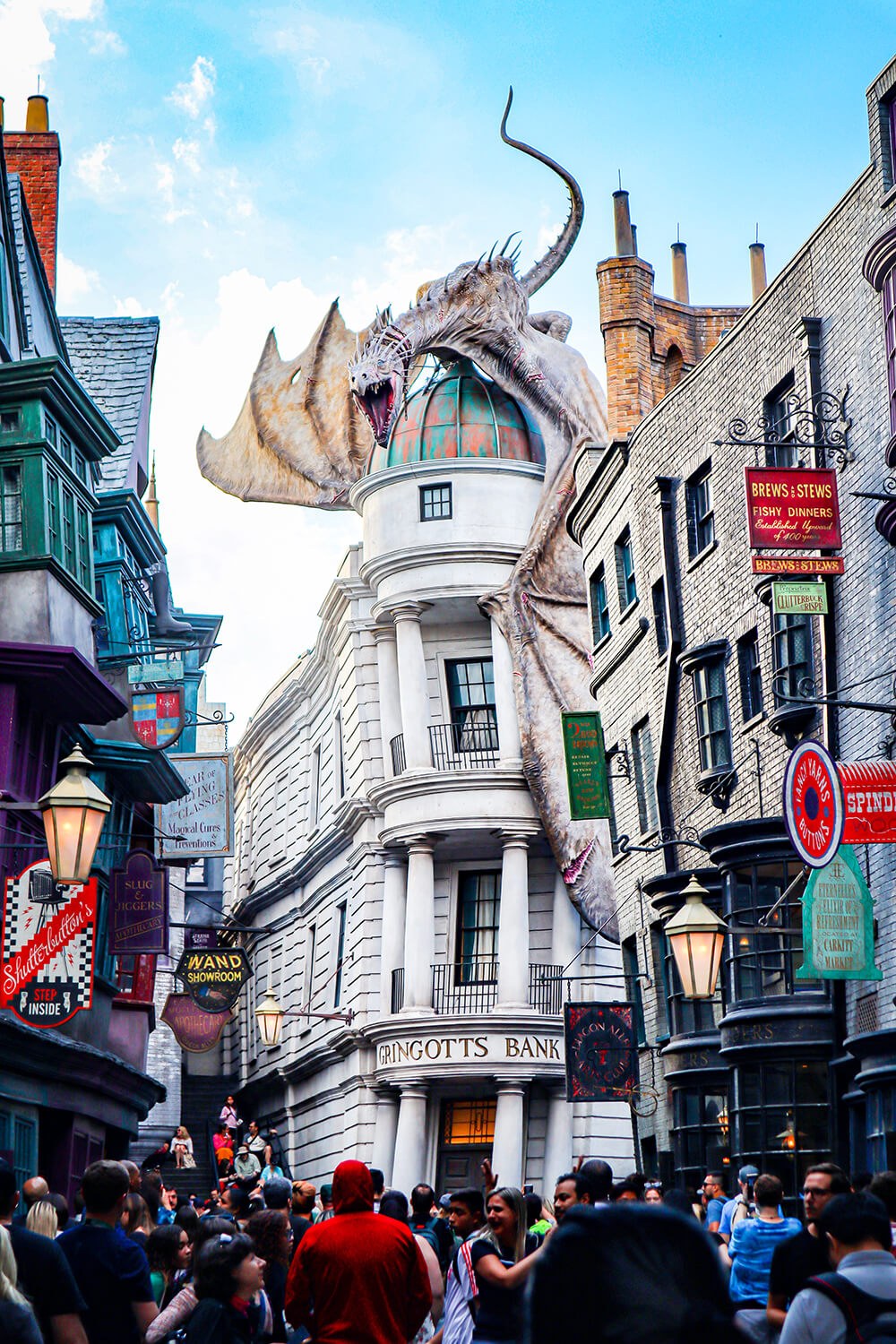 I've been to the Wizarding World of Harry Potter on a few occasions – each time is better than the last!
I love tasting all of the different food and drinks that are available at both the Leaky Cauldron and the Three Broomsticks. One of my favorites is Otter's Fizzy Orange juice – and another, is this one!
What is a TONGUE TYING LEMON SQUASH?
At the Wizarding World of Harry Potter, one of the many drinks you will find is the tongue tying lemon squash. Now, if you are an American muggle such as myself, you might be confused as to what a "squash" is.
In British terms – it's lemonade!
Yep, it's true. When you order a tongue tying lemon squash at either the Leaky Cauldron or the Three Broomsticks, you can expect something like homemade lemonade to show up at your table.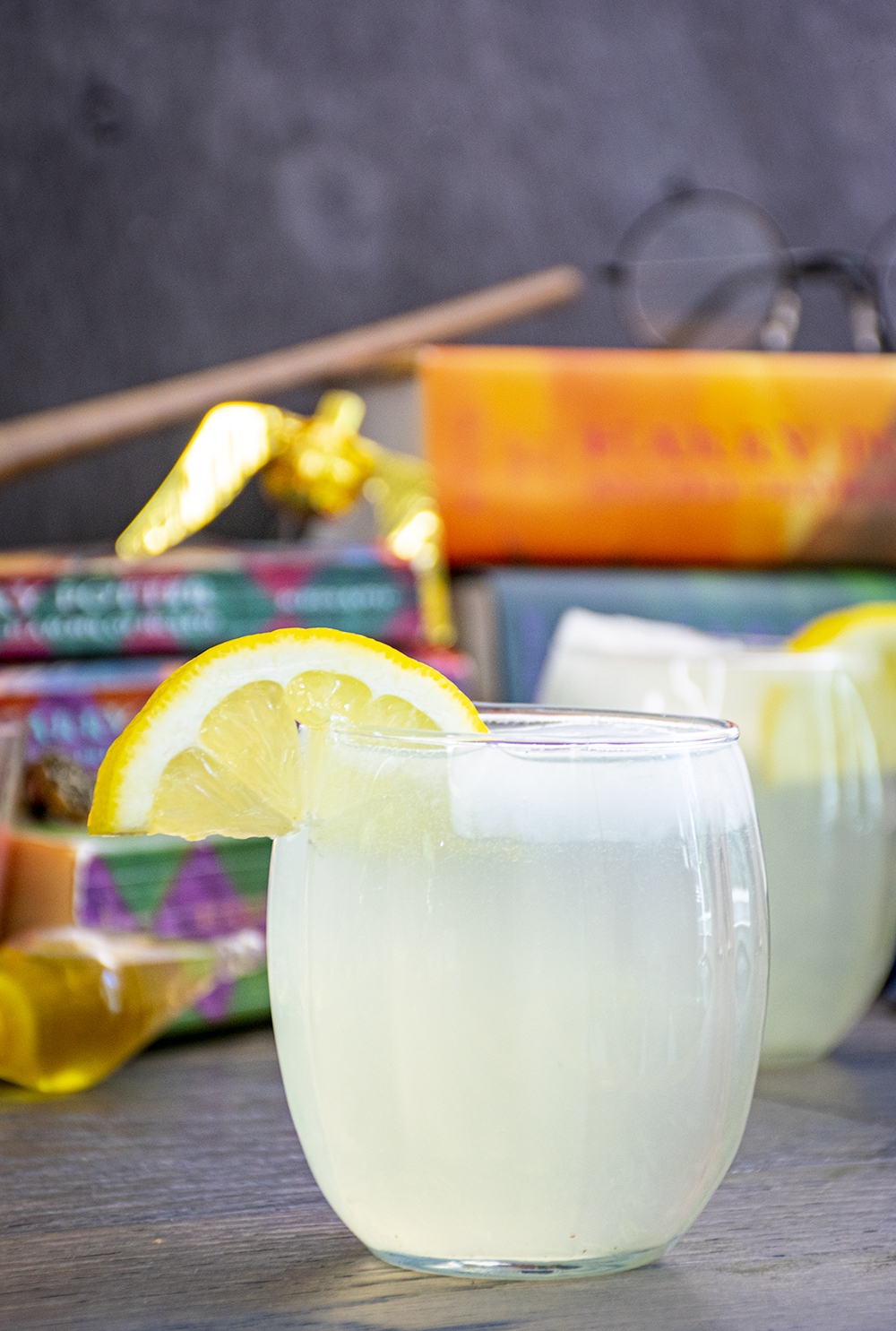 Here's how to make your own TONGUE TYING LEMON SQUASH at home!
It's easy to make a small batch of lemon squash right at home! I'd like to imagine that Molly Weasley made delicious lemon squash with just a flick of her wand.
whole lemons – you want fresh, whole lemons for this recipe
sugar – add as much or as little as you like for sweetness
soda water – optional, for some fizz!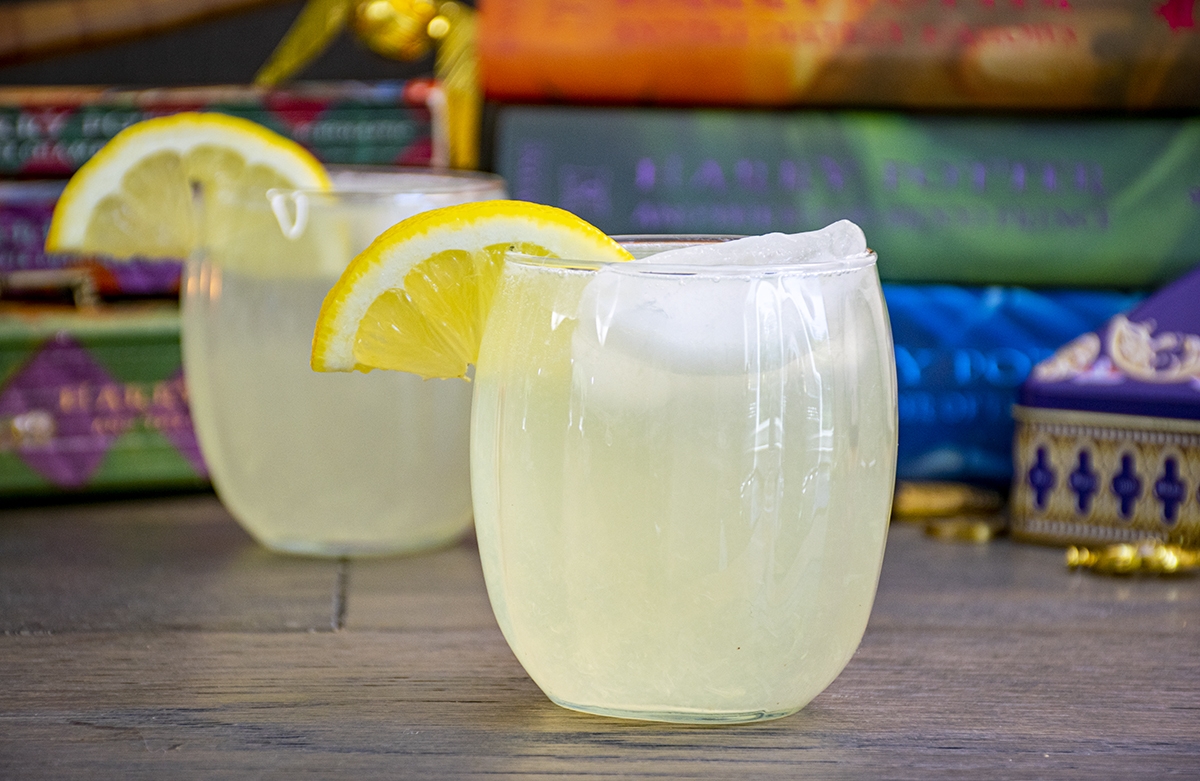 For a sweeter drink, add more sugar – and for one that is more tart, add more lemon juice! The secret to this drink is all in the shake. Just add all of the ingredients (except for soda water) to a large shaker or between two glasses (a la bar style) and shake until the sugar is dissolved. Top it off with a splash of soda water for some fizz!
It's just like magic!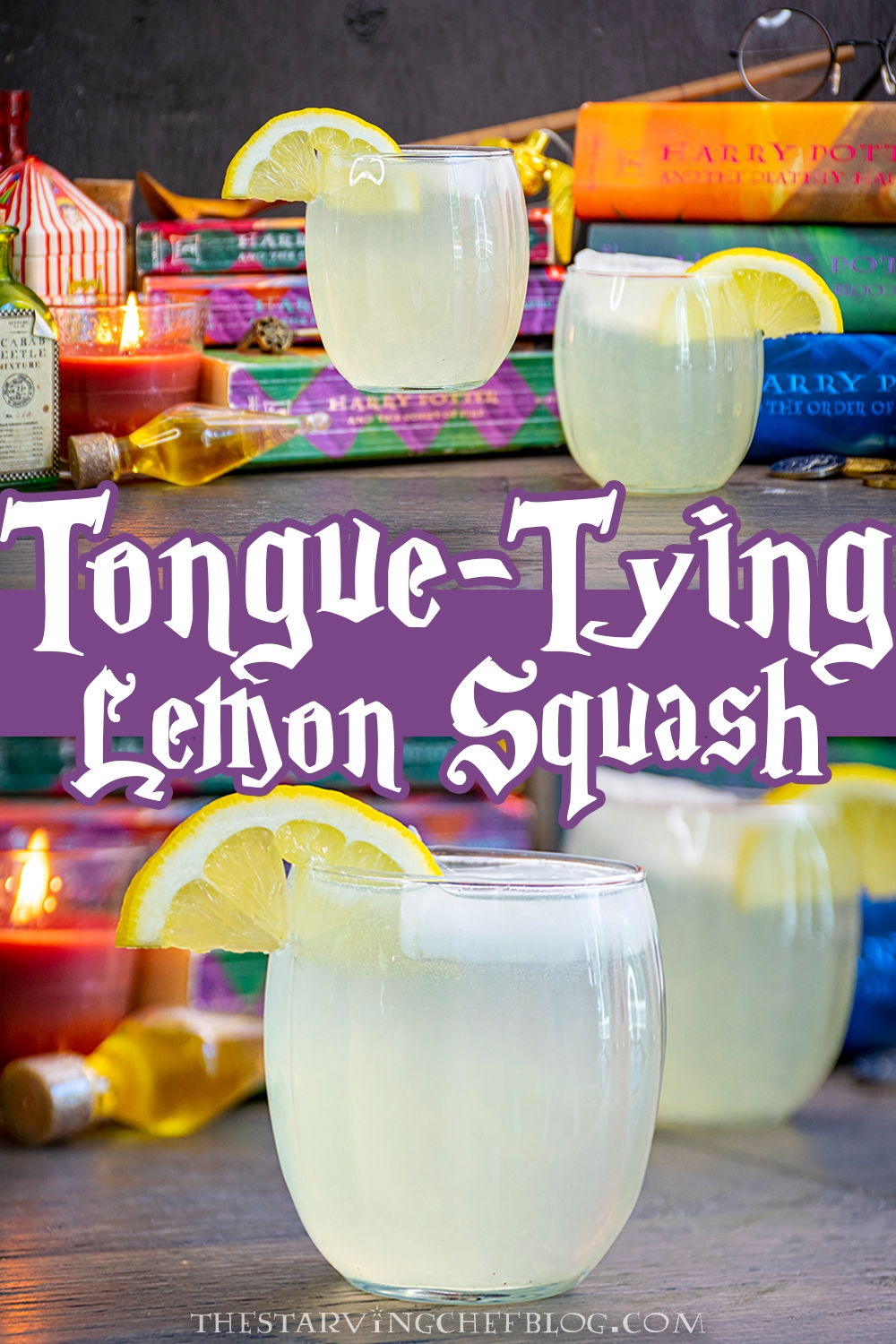 Harry Potter week continues with even more magical recipes – don't forget to check back every day until July 31st for more magic!
What fantastic dish are you most looking forward to seeing? Let me know down in the comments below!
Tongue Tying Lemon Squash COPYCAT Recipe
What is a tongue tying lemon squash? In the Harry Potter universe, it's best shaken – not stirred.
Ingredients
2

lemons

2

cups

water

¼

cup

sugar

¼

cup

soda water
Instructions
Wash the lemons. Slice the lemons in half and cut a slice off to save for putting on the rims of the glasses. Juice the lemons with a lemon juicer to strain the pulp. Save the rinds.

In a large mixology shaker (or large glass with smaller glass for shaking), add the lemon rinds, juice, sugar and water to the mixer. Shake until the sugar has dissolved and the drink is foamy, about 5 minutes. (DO NOT ADD SODA WATER TO SHAKER AND SHAKE OR YOU WILL HAVE A BAD TIME.)

Pour into chilled serving glasses. Top with soda water for extra fizz, as desired. Enjoy!