Turtle Chunk | Two Ingredient Ice Cream
The Starving Chef is supported by Hungry People like you. When you make a purchase through an affiliate link on my site, I may earn a little bit of cash on the side (at no extra cost to you) to help keep my kitchen running. Read our disclosures here.

I like turtles. I also like turtle ice cream. And while I would never combine those two things, I will enjoy the heck out of some of this sweet, sweet ice cream.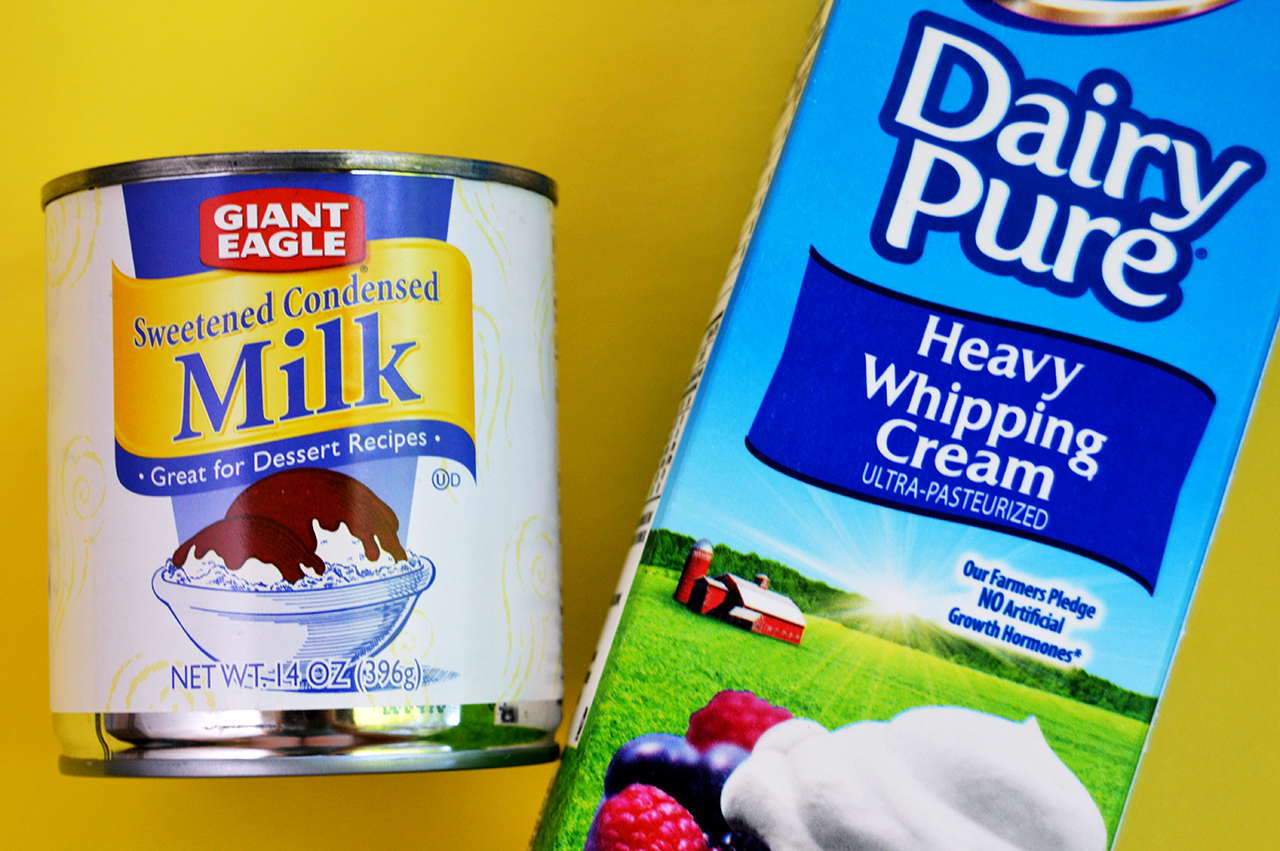 First, take a can of sweetened condensed milk and two cups of heavy whipping cream…
…beat the cream until light and fluffy…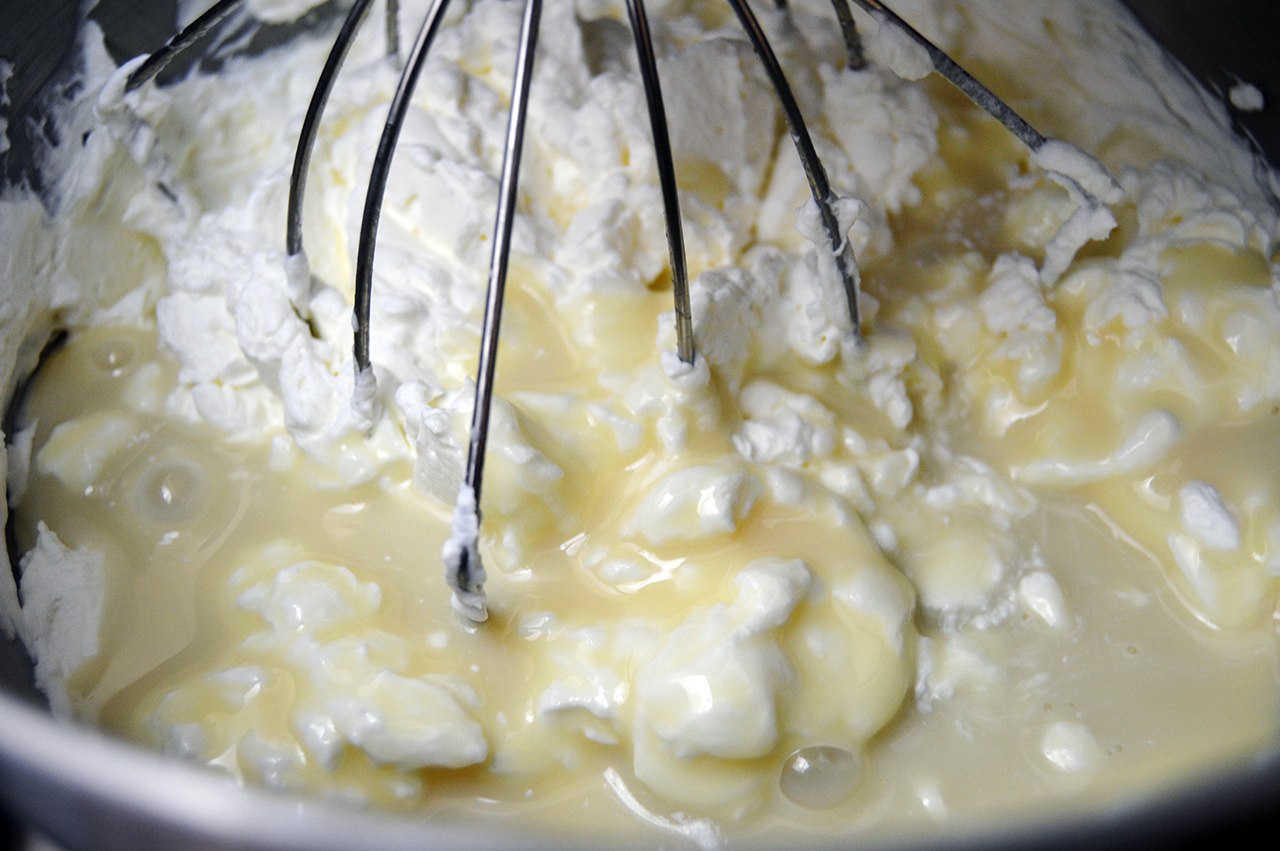 …then stir in the condensed milk…
…and whip until smooth!
Finally, just add in your toppings.
Then freeze 6-8 hours and enjoy on a cone.
See the rest of my ice cream creations here!

Turtle Chunk | Two Ingredient Ice Cream
No-churn two-ingredient ice cream with chocolate, caramel and walnuts mixed in.
Instructions
Using a stand mixer or electric whisk, beat the heavy whipping cream until light and fluffy.

Add the sweetened condensed milk and mix on medium speed for 3-4 minutes or until the condensed milk is incorporated.

Prepare the toppings. Pour the ice cream base into a sealable container. Fold in the chocolate chunks, walnuts, and caramel bits.

Freeze 6-8 hours or until solid. Serve with more toppings or on a cone and enjoy!