Harry Potter Inspired Birthday Cakes
The Starving Chef is supported by Hungry People like you. When you make a purchase through an affiliate link on my site, I may earn a little bit of cash on the side (at no extra cost to you) to help keep my kitchen running. Read our disclosures here.
Muggles, hold on to your hats. I think I might have fared well in potions class after the endeavor I undertook this weekend. Week 6's challenge was to create a dish two or more ways. I had been struggling to think of what meal I was going to make in multiple fashions when a coworker just so happened to provide the answer: The Unofficial Harry Potter Cookbook.
As I flipped through the pages, I discovered a recipe that instantly got the wheels turning in my head. A recipe based on the cakes Harry received from Ron, Hermione, Hagrid, and Sirius on his birthday in the Goblet of Fire.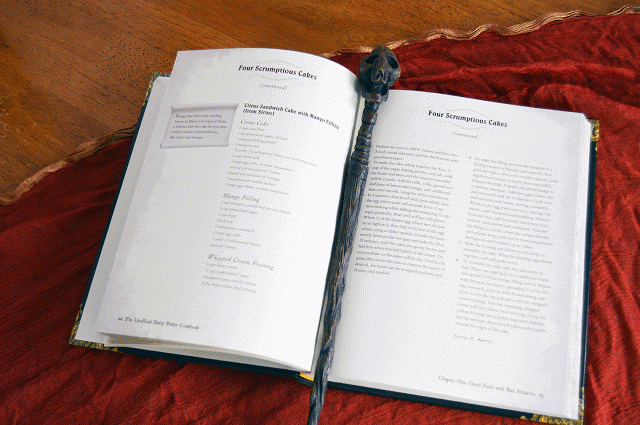 I had to do some reimagining on the cakes from the description in the book – A Cherry Bakewell Cake from Hermione:
A Sponge Sandwich Cake from Ron:
A Tropical Fruit Cake from Sirius:
These recipes are as easy as "Swish and Flick!" The Harry Potter series is a defining factor of who I am. Growing up alongside these books has inspired me to become a writer, to step outside my comfort zone, and to learn new things. It's much more to me than a magical boy with a scar.
And I pretty much got to live out my dream this past summer when my boyfriend and I visited the Harry Potter theme park and spent two beautiful days in Hogsmeade and Diagon Alley. Definitely some of the best days of my life by far!