Chocolate Cheesecake Muffins
January 7, 2020 |
Super Hungry? Jump to the Recipe
Cookies may be the champions of Christmas, but muffins are certainly a welcome addition to any cookie platter in my opinion.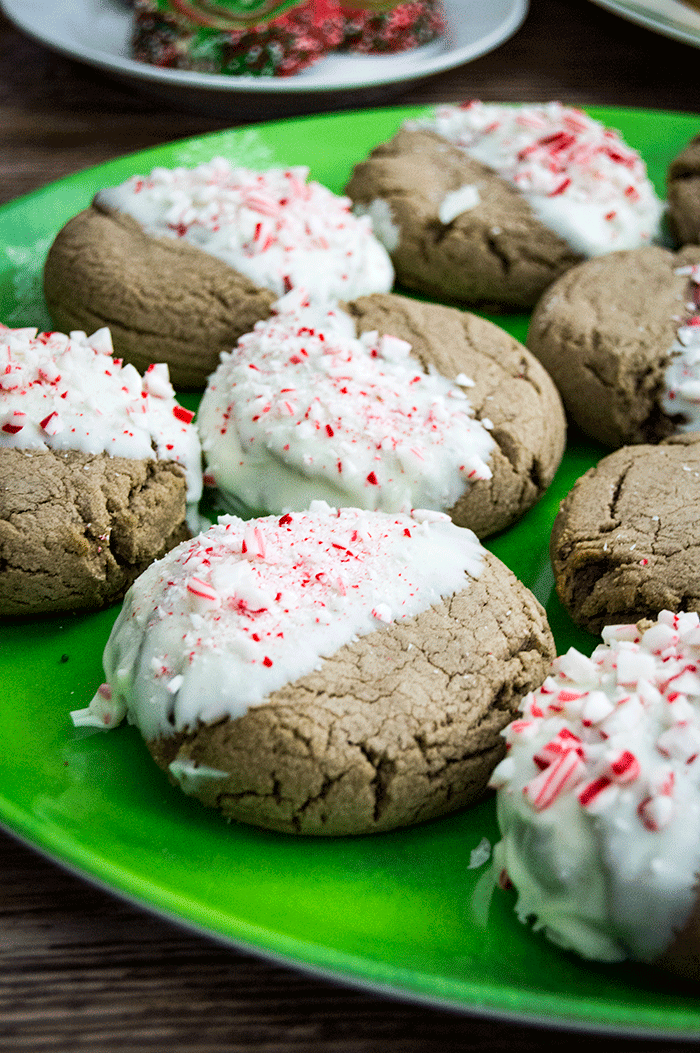 These chocolate muffins have a cheesecake filling that's colored with red, green and white sprinkles to add some holiday cheer.
Plus, I made my muffins mini so they are easy to sneak into your mouth in a single bite. And trust me when I say, these things are straight addictive!
Shop this Post
Chocolate Cheesecake Muffins
Prep Time: 20 minutes
Cook Time: 20 minutes
Total Time: 1 hour
Ingredients
1 ½ cups flour
133000⁄100000 cups sugar, divided
1 cup water
⅓ cup vegetable oil
½ cup bakers chocolate, melted
1 tbsp white vinegar
1 tsp baking soda
1 tsp salt
1 tsp vanilla
8 ozs cream cheese
1 egg
Christmas sprinkles
Mouth Feel
Salty
Savory
Sour
Bitter
Sweet
Spicy
Instructions
Preheat the oven to 350 F. In a large bowl, whisk together the flour, 1 cup sugar, baking soda, and salt. Stir in thew water and vegetable oil. Beat in the white vinegar and vanilla until a smooth batter forms. Let rest for 10 minutes.
In a separate bowl, stir together the cream cheese, egg, the remaining sugar and a couple tablespoons of your favorite Christmas sprinkles, for color.
Grease a mini muffin tin and line with paper baking cups. Measure about a half to full tablespoon of batter into each cup. Then measure about a teaspoon of the cream cheese mixture into the center of each muffin. Use a toothpick to swirl around the cheesecake filling.
Bake for 15-20 minutes, until the muffins are puffed up and the cheesecake as settled into the center. Rest in the tins for 5-10 minutes after removing from the oven then tip out onto a cooling rack to finish cooling. Enjoy!
Print