Food from Disney's Animal Kingdom Satu'li Canteen & MORE!
The Starving Chef is supported by Hungry People like you. When you make a purchase through an affiliate link on my site, I may earn a little bit of cash on the side (at no extra cost to you) to help keep my kitchen running. Read our disclosures here.
It's official. After nearly 30 years on this planet, I can finally say I've been to Disney World! More specifically: Animal Kingdom!
In fact, we visited ALL. FOUR. PARKS. in just three days!
And who would I be if I didn't try to get some fun food content while on my Disney themed bachelorette?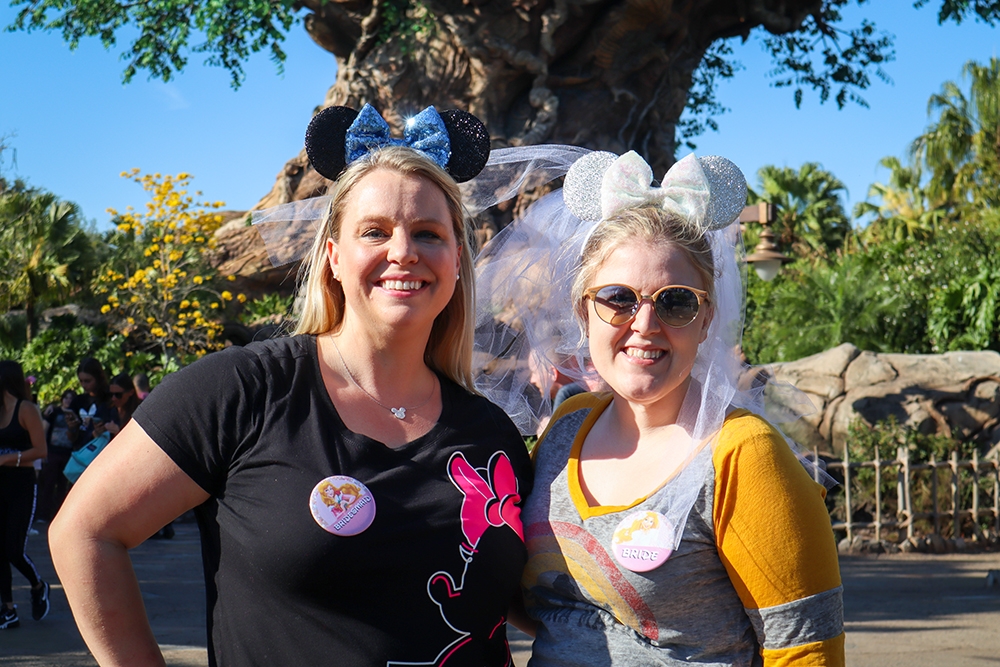 So naturally, I made a plan to eat my way through each and every park.
And shout out to my girl Karli for planning this entire trip. If you ever need Disney travel advice, follow Karli Keene affiliate of ET family travel on Facebook or follow her blog page on Instagram at Perfectly Planned Trips.
Whether its your first time or your millionth time at a Disney park, Karli knows Disney like the back of her hand and can definitely make your trip absolutely perfect. (We're just best friends – this isn't a sponsorship. Women supporting women, yo.)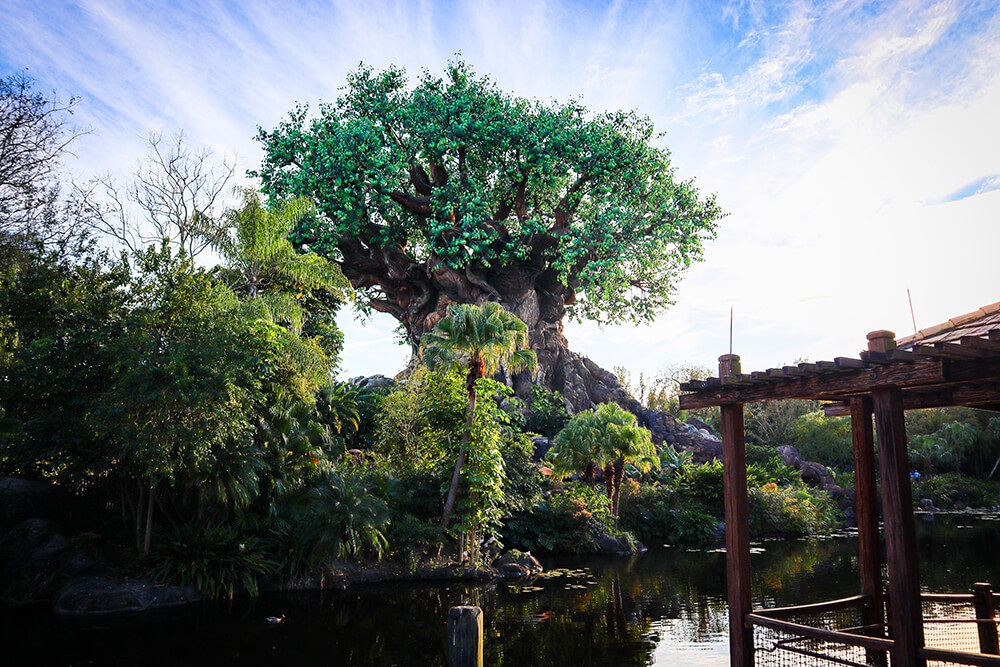 To ease ourselves into the Disney magic, our first stop – and my first ever Disney park – was Animal Kingdom.
I can't even begin to tell you how long I've dreamed about visiting the Tree of Life and discovering all of the animals hidden between its branches. I could have spent hours just looking at this beautiful work of art. And Tree of Life aside, finding hidden Mickeys was pretty fun too!
Between the exotic animals, thrilling rides – AND KEVIN –
Animal Kingdom truly is an adventure unlike any other.
But when it comes to food – Animal Kingdom is, in my opinion, the undisputed champ amongst the Disney parks.
The first food stop of our day was the Tusker House. Here you can interact with Disney characters while dining on a buffet inspired by African cuisine in an open air style eatery.
The variety to choose from was really quite impressive – and seemed to be Disney's take on a lighter fare in comparison to the rest of the foods you can find in the parks.
From curry to tabouli, many deliciously exotic dishes can be found at the Tusker house.

Though honestly aside from the delicious desserts that can be found at Tusker House, my favorite part was probably the magical margarita with disco ice cubes.
After Tusker House we popped across the pathway to Tamu Tamu to grab a Simba Sunset – which is essentially Disneys iconic Dole Whip ice cream with watermelon, strawberry and coconut flavored syrup.

We considered getting the alcoholic version called the King's Cooler, but with Flight of Passage still ahead of us, I opted for the classic version which turned out to be quite tasty.
We stopped at the local Animal Kingdom Starbucks where we managed to nab the last of the brand new Orange Honey Bee cupcakes.
Not only stunning in appearance, this beautiful cupcake had notes of oranges and was with filled with a tangy honey custard right below the icing – which was so chilled it was practically solid, which was amazing considering it was nearly 90F degrees outside!
After our cupcake, we meandered over to Pandora.
In all honesty, Pandora was by far my favorite Disney park. From the colorful creatures to floating rock formations, you truly feel as though you've left earth entirely. However, the scenery is hardly the best part about Pandora.

The Satu'li Canteen was hands down the best and most innovative food we had on our entire trip to Disney.
The Satu'li bowls give plenty of options for hungry people of every variety, from the most adventurous to the timid. Karli got the grilled beef bowl that came with slow roasted beef marinated in a red wine and garlic herb pepper sauce and included a fresh veggie slaw and boba balls.
I got the impressively spicy chili garlic shrimp bowl which came with lo mein noodles, a charred green onion vinaigrette sauce and what I assume were passionfruit filled boba balls that added a splash of tanginess to the shrimp. It was cooked to perfection – and I'm still dreaming about those boba beads.

For our drinks, I had the Pandoran Sunrise – minus the $12 flute cup – and Karli sipped on the Dreamwalker Sangria with blueberry boba.

I think what the Satu'li Canteen does best is dessert. You can choose between a chocolate cake with chocolate ganache, banana cream and a crunchy cookie bottom – which was incredibly rich but also exactly the right amount of richness.
And my personal favorite, the blueberry cream cheese mousse, which despite its plain name is beautifully plated and decorated with a mirror glaze, a bright passionfruit curd, crunchy cookie and a swoop of blueberry coulis on the side.
It is absolutely stunning from plate to fork and hands down my favorite thing I ate during the entire trip.
Perhaps the coolest part about Pandora is the transformation that happens as the sun sets. Suddenly, everything is glowing and alien crickets are chirping around you. It's quite a beautiful way to wrap up your day at Animal Kingdom.
Of course, no trip the Animal Kingdom would be complete without watching the Awakening of the Tree of Life – which I won't spoil here for any first timers who may not know what this gorgeous show entails. All I will say is, just like every other aspect of Disney, its absolutely magical.
My Disney adventures continue at Magic Kingdom!