Pesto Pork Chops
The Starving Chef is supported by Hungry People like you. When you make a purchase through an affiliate link on my site, I may earn a little bit of cash on the side (at no extra cost to you) to help keep my kitchen running. Read our disclosures here.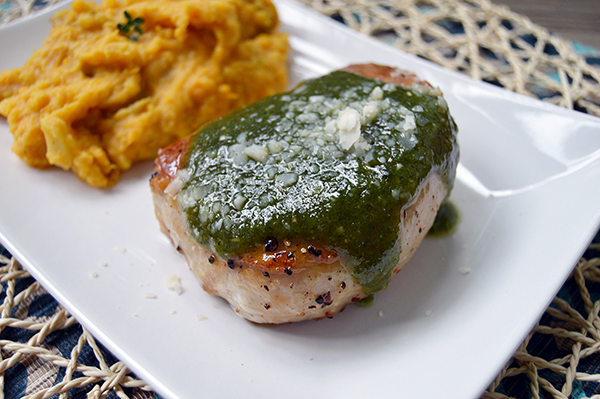 I've been growing a lot of my own herbs, and with all of the rainy and warm weather lately, there's recently been an explosion of growth in my balcony garden. Unsure what to do with these herbs, I decided the best way to use them up would be to make a summer herb pesto.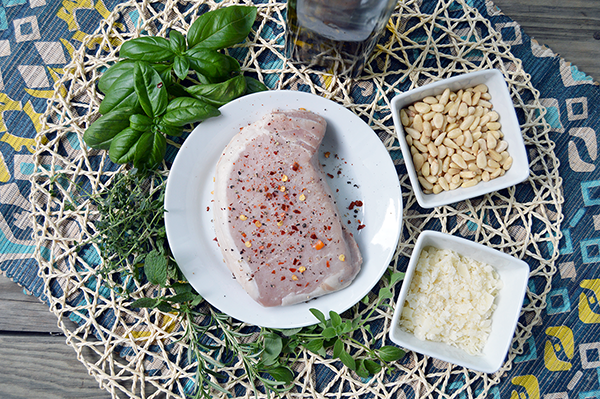 After a quick trim, I ended up with a few cups worth of herbs, and I actually had enough pestro left over to freeze to use again later. This sauce was fantastic and I can't wait to bust it out in like, 3 months.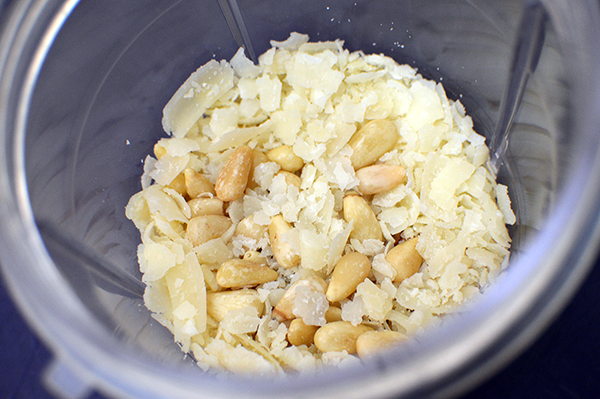 To make a simple pesto, all you need to do is pulse together the pine nuts and cheese in a small food processor.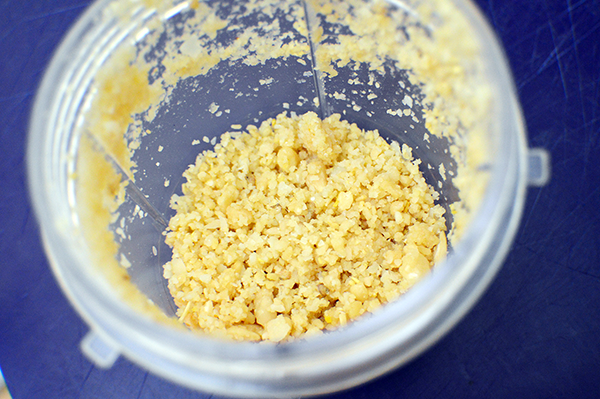 Then add the olive oil, lemon juice, and herbs. The smell of fresh herbs is truly tantalizing.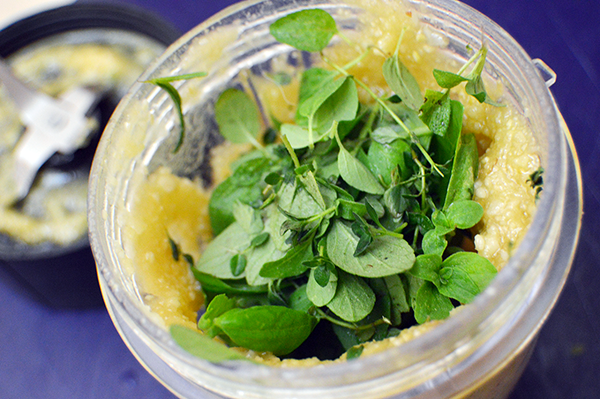 Just keep pulsing until you have a smooth pesto. Refrigerate until ready to use – don't forget you can freeze the excess for fresh pesto down the road.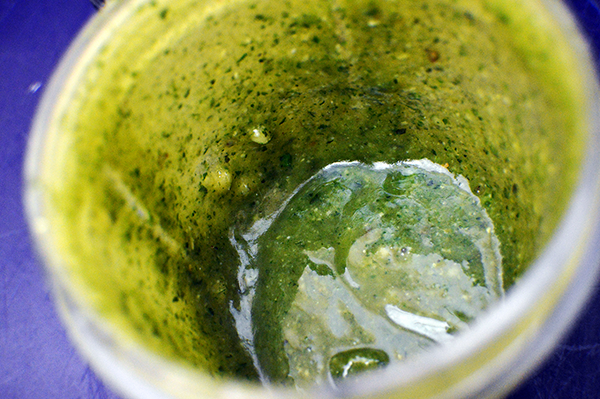 While you make the pesto, marinade the pork in some olive oil, salt, pepper, and red pepper flakes. Bring the pork to room temperature before you grill it so it cooks evenly.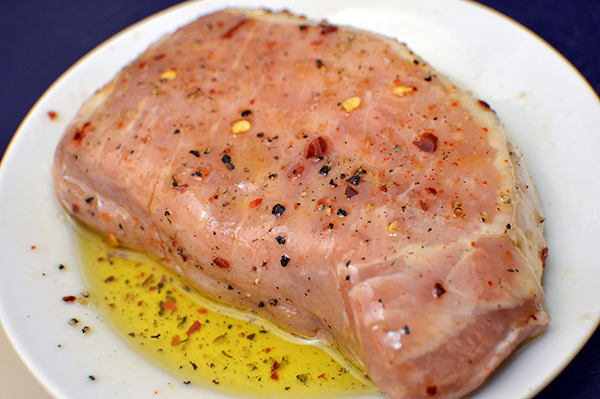 Next grease a grill pan (or use a real grill if you have one) to sear your pork chops on each side. Then pop into the oven at 350*F for 10 minutes.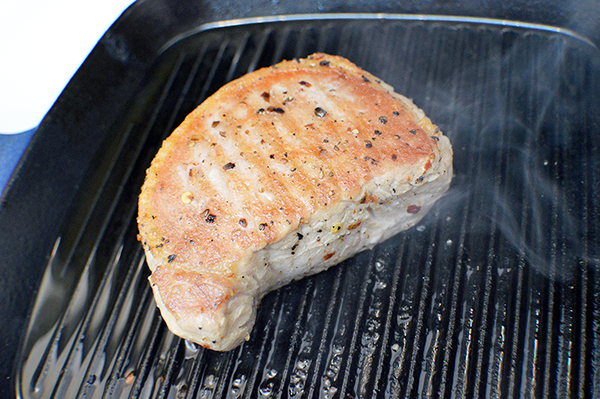 Let the pork rest for another 5-10 minutes before serving or slicing, to keep the juices in. Then just top with the pesto sauce and Parmesan cheese.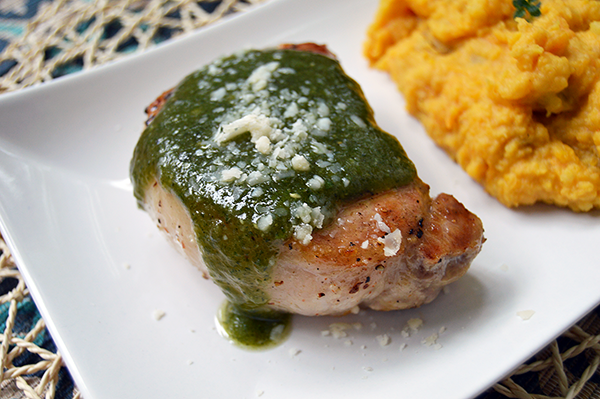 Serve alongside some smashed potatoes for a meal that looks like baby food but tastes like delicious adulthood. (That's a good thing, I promise.)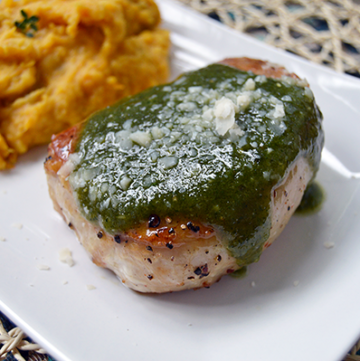 Pesto Pork Chops
A simple pesto made from homegrown herbs poured over a tender, juicy pork chop.
Instructions
Mix together the marinade for the pork and chill. In a small blender or food processor, pulse together the pine nuts and Parmesan. Add in the olive oil 1 tablespoon at a time. Pulse in the herbs, lemon juice, and remaining olive oil until smooth. Chill until ready to use.

Preheat the oven to 350*F Bring pork chops to room temp prior to cooking. Heat a grill pan to medium high heat and sear the pork chops about 2 minutes each side. Pop into the oven for 10 minutes.

Remove the pork from the oven and let rest for 5-10 minutes. Pour on pesto sauce and sprinkle on some Parmesan cheese. Serve immediately and enjoy!