The BEST Copycat Blue Milk from Star Wars Galaxy's Edge
The Starving Chef is supported by Hungry People like you. When you make a purchase through an affiliate link on my site, I may earn a little bit of cash on the side (at no extra cost to you) to help keep my kitchen running. Read our disclosures here.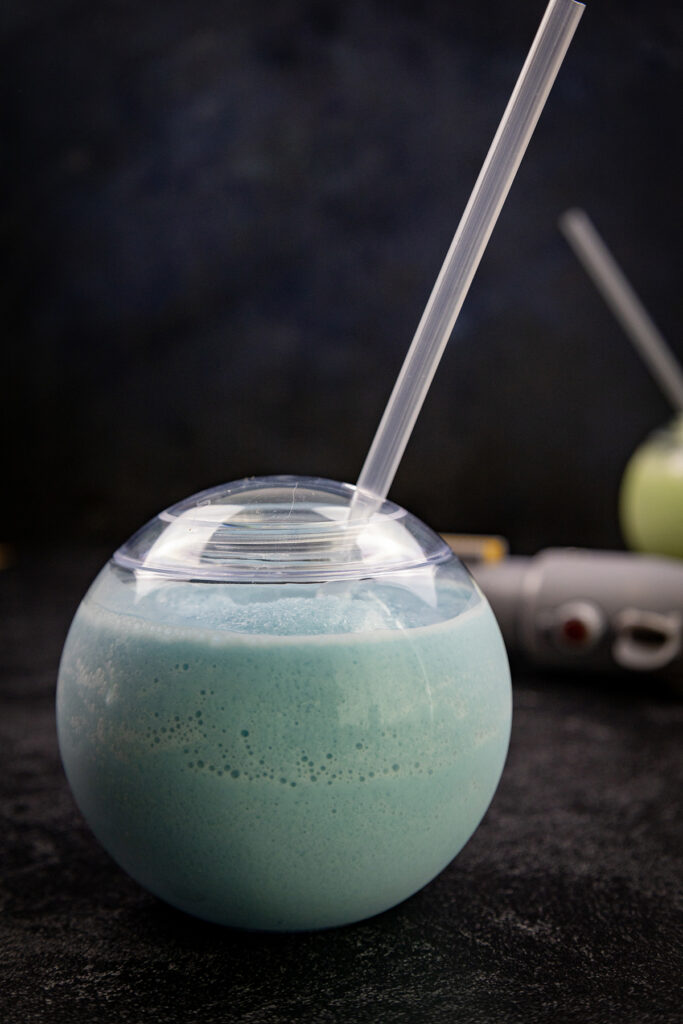 Use the Force, Hungry People
It's time to travel to a time long, long ago to taste test one of the most coveted substance in the universe: the blue milk from Star Wars. After dozens of requests to make the stuff over on TikTok, I decided it was time to hop in my star cruiser and try the real deal for myself.
The origins of blue milk trace back to its appearance in Star Wars IV: A New Hope, where it was portrayed as one of Luke Skywalker's preferred beverages on the desert planet of Tatooine. Since its cinematic debut in 1977, Star Wars enthusiasts have eagerly sought out the elusive blue milk, yearning for a taste of this iconic fictional beverage.
Interestingly, blue milk has not faded into obscurity with the passage of time. In more recent installments of the Star Wars saga, we are granted insight into the source of blue (and even green) milk—a peculiar creature known as a thala-siren. These magnificent beings possess a distinctive quad-boob formation, from which the prized blue milk is obtained.
But what if I told you there was a much easier way to obtain this highly sought after liquid from a galaxy far, far away?
And that you didn't have to milk a giant thela-siren to get it?
A New Hope for Blue Milk
Fortunately for Star Wars enthusiasts of all ages, an accessible solution to fulfill their blue milk cravings has been crafted by Disney World in Orlando. Visitors can now experience the joy of sipping on this iconic beverage without having to venture to a galaxy far, far away.
Nestled within the enchanting realm of Disney's Star Wars-themed land, known as Star Wars: Galaxy's Edge, lies an otherworldly outpost where guests can indulge in the delights of the Star Wars universe. Among the attractions and immersive experiences, the famous blue milk awaits, ready to transport taste buds to a realm of flavor.
At this magical location, Disney's culinary artisans have ingeniously replicated the essence of blue milk, capturing its distinct hue and unique characteristics. Now, Star Wars fans can quench their thirst with a cool, refreshing glass of this beloved beverage, all while immersed in the sights and sounds of a galaxy that has captivated the hearts of millions.
But that's not all. The milk stand's inventive mixologists have taken it a step further, allowing visitors to add a touch of rebellion to their experience. For those seeking an extra thrill, the option to infuse their blue or green milk with alcohol presents itself. It's basically like being at the Cantina! Picture yourself savoring a carefully crafted libation, marrying the whimsical flavors of blue or green milk with a spirited twist, creating a truly unforgettable and invigorating escape from the Batuu sun.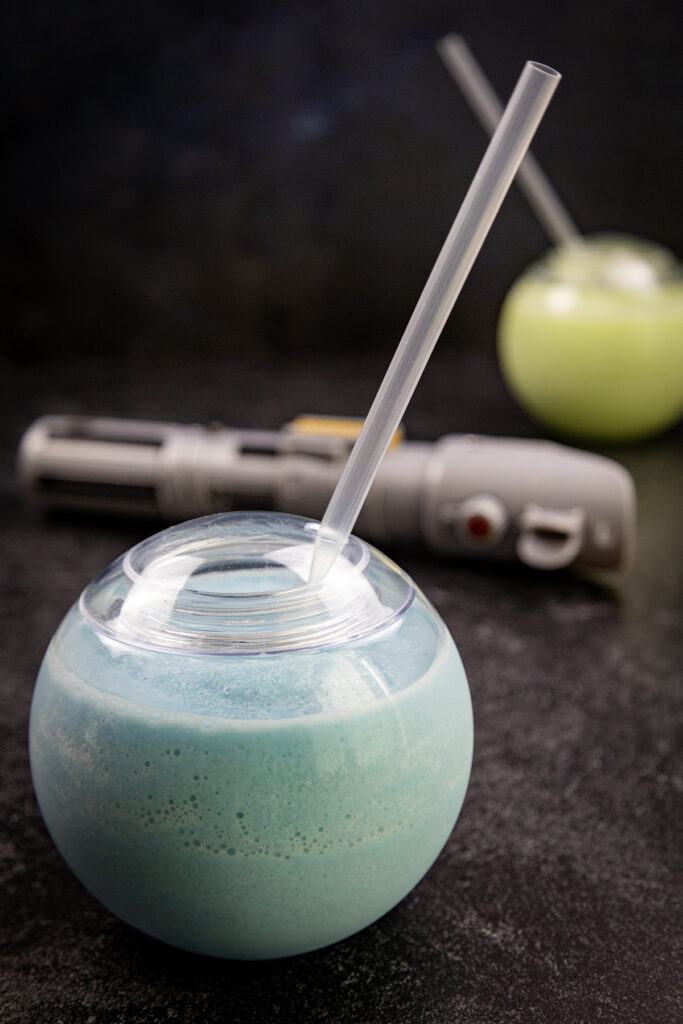 Going Far, Far Away
If a trip to Disney World isn't in the cards, fear not, for there is another way to recreate the delightful blue milk experience right in the comfort of your own home. Surprisingly, the secret lies within the aisles of your local Dairy Queen or any ice cream store that offers soft serve vanilla ice cream and blue raspberry or lemon-lime slushies.
In an interesting twist of fate, it turns out that the creation of blue milk has unknowingly been within my reach for quite some time. As far back as 2004, when I worked at a Dairy Queen in my hometown, a concoction known as Misty Floats graced the menu (and honestly, I'm not totally sure if they still do!). These delightful treats consisted of a slushy mix complemented by a swirl of creamy vanilla ice cream floating on top. Little did I know, by mixing the ice cream into the slushy, I was actually crafting my very own version of blue milk.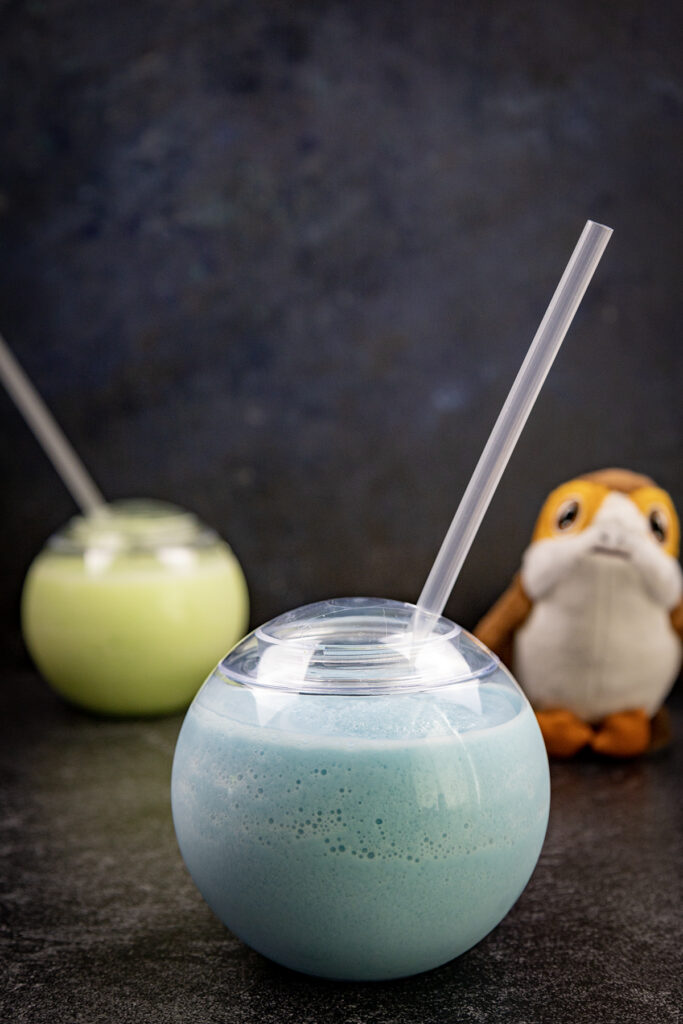 DIY blue milk at home is so easy once you have the premade ingredients. Simply toss the slushy and ice cream into a blender and blend until mixed together.
For optimal enjoyment, it is recommended to serve the blue milk immediately after blending. Over time, the dairy in the ice cream may cause the mixture to separate. So, it's best to savor your creation right away to experience the full taste and texture that makes blue milk so beloved.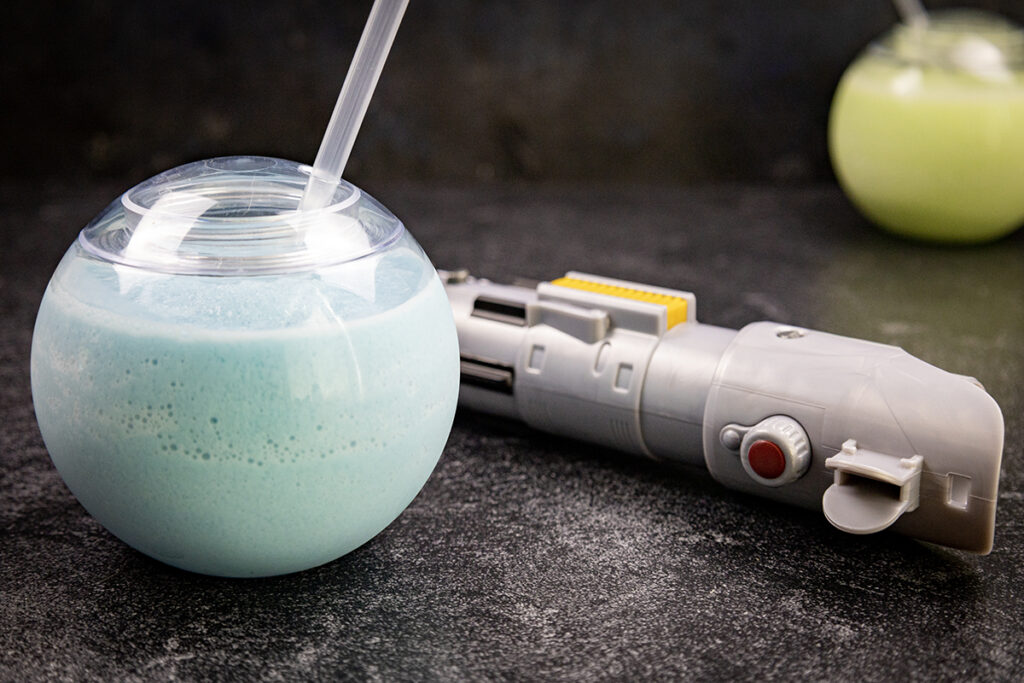 I poured mine into circular containment units that looked like they came straight from Galaxy's Edge. Just like the real life version, this blue milk is out of this world delicious – and you don't necessarily have to go to a galaxy far far away to get it.
And the best part? The taste!
Just like the blue milk served at Galaxy's Edge, your homemade version is described as being "out of this world delicious." It captures the essence of the real deal, with its delightful combination of sweetness and tanginess. The flavors dance on the palate, creating a memorable sensory experience that is perfect for both the young Padawans and Star Wars fans of all ages.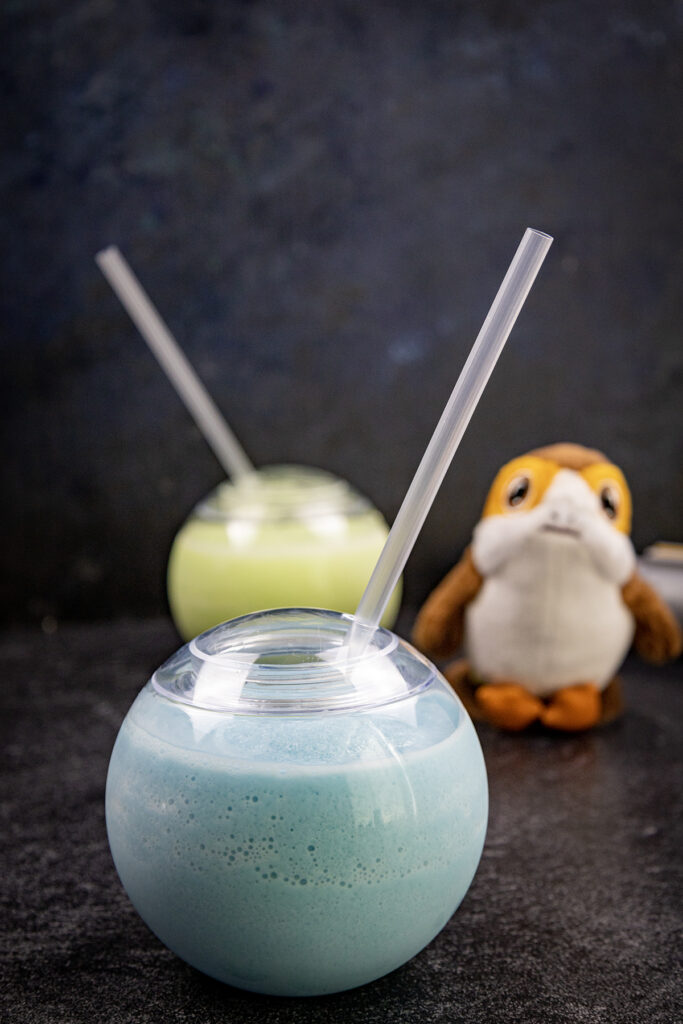 What fictional recipes would you like to see brought to life? Leave a comment below or head on over to TikTok to leave your favorite suggestion!
The BEST Copycat Blue Milk from Star Wars Galaxy's Edge
Experience the taste of a galaxy far, far away with this easy-to-make Blue Milk Delight. Inspired by the iconic blue milk from Star Wars, this sweet and tangy treat is perfect for the young Padawan in your life.
Ingredients
16

oz

blue raspberry slushie

or green colored slushie

8

oz

soft serve vanilla ice cream
Instructions
Pour both ingredients in a blender and pulse until smooth and well combined. Serve immediately and enjoy!