Crazy Christmas Tree Bark
December 06, 2015 |
Watch the Video
Super Hungry? Jump to the recipe

Forget choosing what sweets you want to stuff in your face during the holidays - throw everything into crazy Christmas tree bark and have them all!
For this simple recipe, all you'll need are your favorite holiday snacks and treats...and chocolate, of course.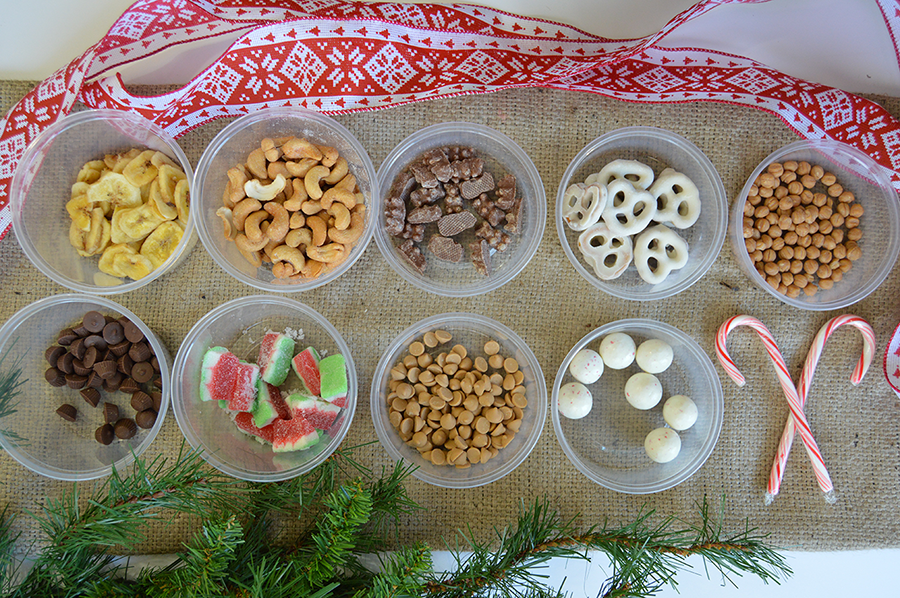 I went a little crazy in the bulk section of my grocery store, where they have so many different kinds of candy to choose from, I had an extremely hard time deciding what all I actually wanted on my bark because everything looked so good. I ended up with candy canes, peppermint malt balls, peanut butter chips, sour watermelon candies, mini peanut butter cups, banana chips, cashews, chocolate covered gummy bears, yogurt covered pretzels and caramel nibs.

Simply just melt the chocolate - I used my favorite Hershey's, but whatever you like the most works - with the shortening (if you so desire) and then sprinkle on the toppings. Let the bark chill for at least one hour.

Break the bark into bite sized pieces - mix it up or keep the different toppings on their own slabs, whatever you like!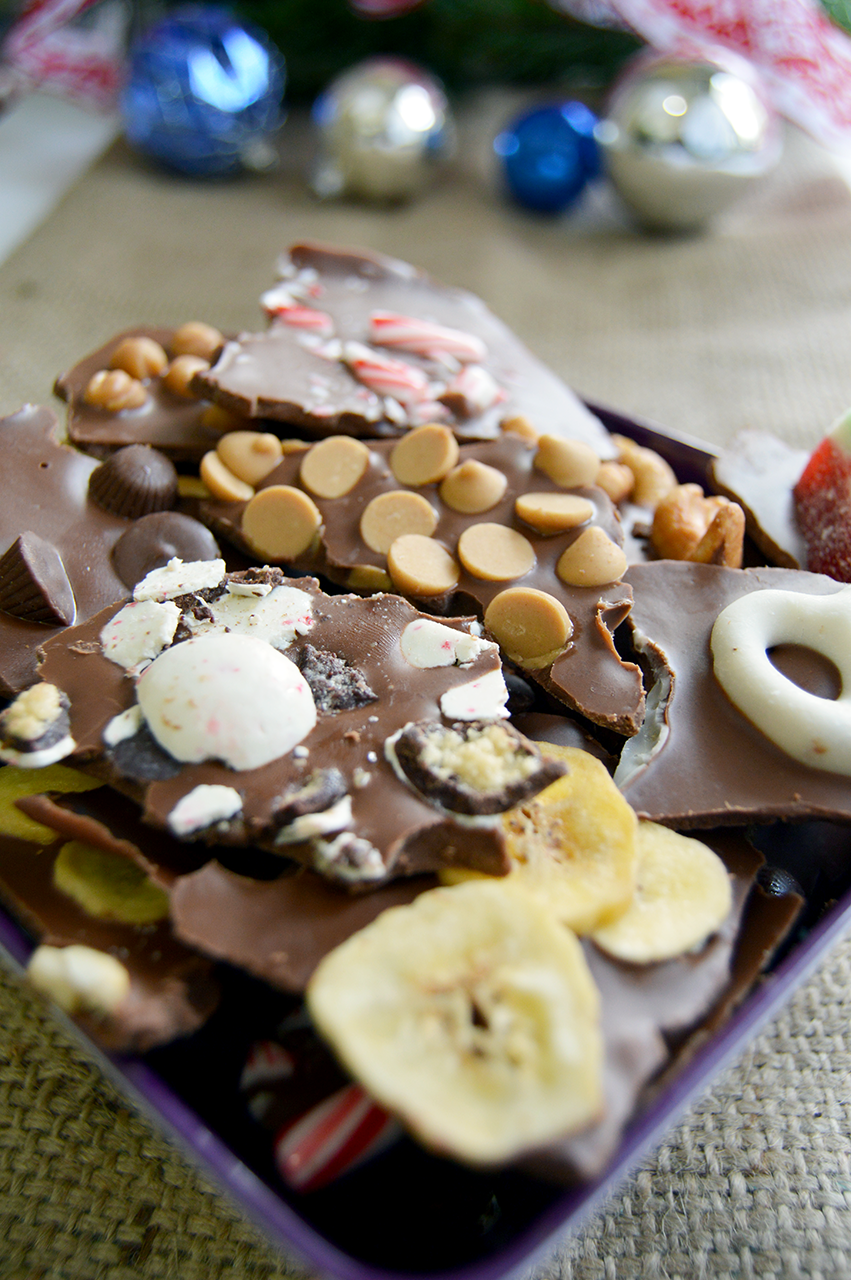 Serve up your crazy Christmas tree bark around the most wonderful time of the year (or any holiday that calls for delicious treats), and enjoy.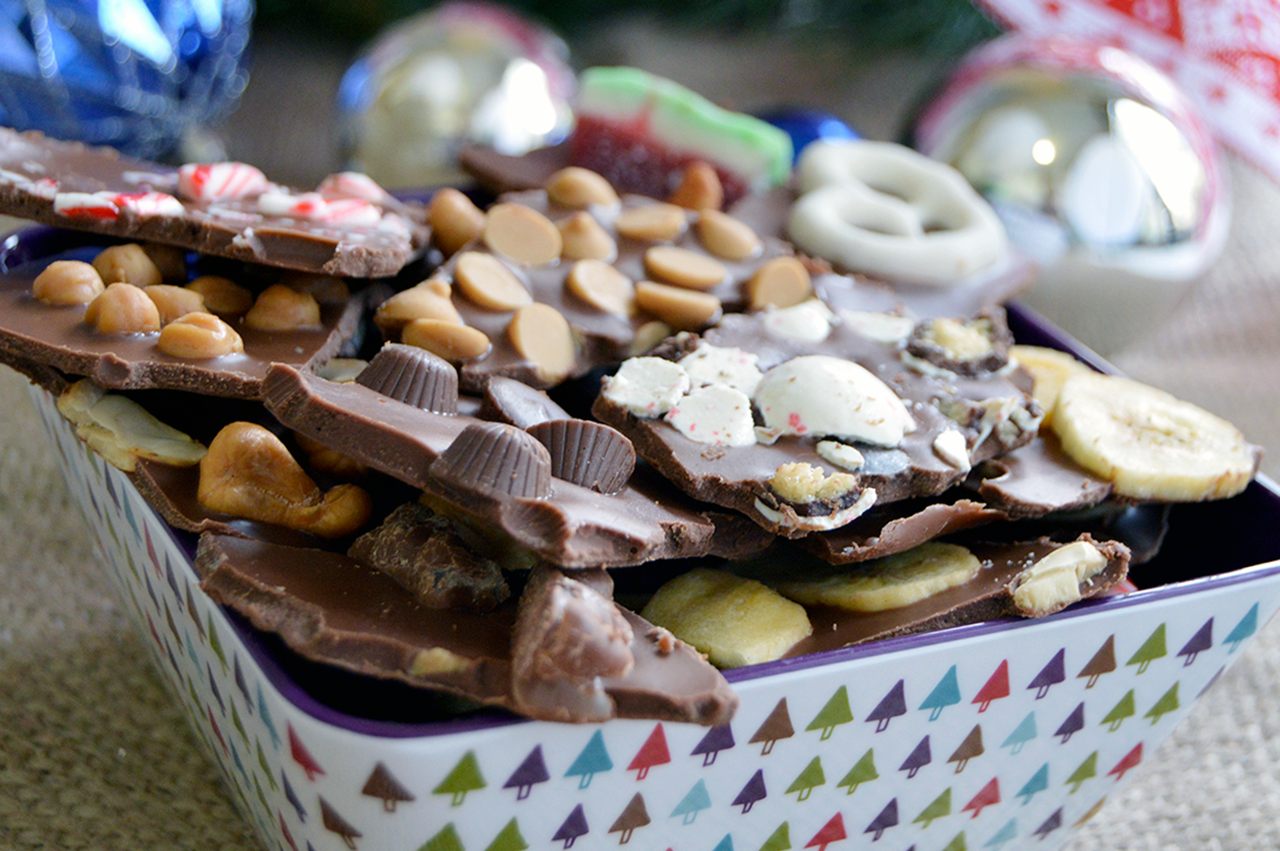 Categories:
Tags:
Crazy Christmas Tree Bark
Watch the Video
Crazy Christmas Tree Bark