Ohio Buckeye Fudge
October 30, 2016 | Peanut Butter, Chocolate, Fudge, Dessert, Buckeye
The Starving Chef is supported by Hungry People like you. When you make a purchase through an affiliate link on my site, I may earn a little bit of cash on the side (at no extra cost to you) to help keep my kitchen running. Read our disclosures here.
Super Hungry? Jump to the Recipe
If you've lived in Ohio your entire life like I have, you'd be well accustomed to our state's favorite dessert: the buckeye! For those of you not familiar with Ohio's strange desserts, a buckeye is simply a ball of sugary peanut butter dipped in melted chocolate to look like our state nut.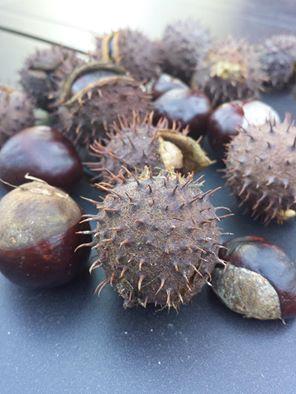 The buckeye is actually quite scary looking while still inside its shell - and hurts worse than a Lego when stepped on barefooted (I know this from first hand experience!).
This year I'm putting a twist on the classic peanut butter and chocolate ball and making it into a fudge instead. With peanut butter balls scattered throughout, this nutty fudge will make you scream "O-H-I-O!"
Shop this Post
Ingredients
Mouth Feel
Salty
Savory
Sour
Bitter
Sweet
Spicy