Ohio Buckeye Fudge
October 30, 2016 | Peanut Butter, Chocolate, Fudge, Dessert, Buckeye
Super Hungry? Jump to the Recipe
If you've lived in Ohio your entire life like I have, you'd be well accustomed to our state's favorite dessert: the buckeye! For those of you not familiar with Ohio's strange desserts, a buckeye is simply a ball of sugary peanut butter dipped in melted chocolate to look like our state nut.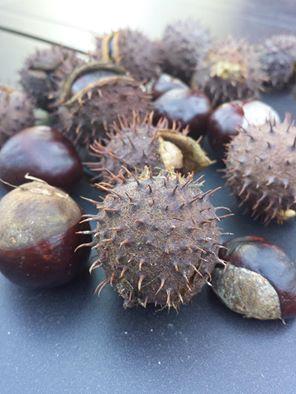 The buckeye is actually quite scary looking while still inside its shell - and hurts worse than a Lego when stepped on barefooted (I know this from first hand experience!).
This year I'm putting a twist on the classic peanut butter and chocolate ball and making it into a fudge instead. With peanut butter balls scattered throughout, this nutty fudge will make you scream "O-H-I-O!"
Shop this Post
Ingredients
Mouth Feel
Salty
Savory
Sour
Bitter
Sweet
Spicy