Air Nomad Fruit Pies | Avatar: The Last Airbender Inspired Recipes
The Starving Chef is supported by Hungry People like you. When you make a purchase through an affiliate link on my site, I may earn a little bit of cash on the side (at no extra cost to you) to help keep my kitchen running. Read our disclosures here.
Air nomads are known throughout the Avatar universe to be devout vegetarians and excellent bakers. Despite their vegetarian nature, the air nomads still indulge in milks and eggs, which is why I felt no qualms from the Avatar while making this variant of their nation's famous fruit pies.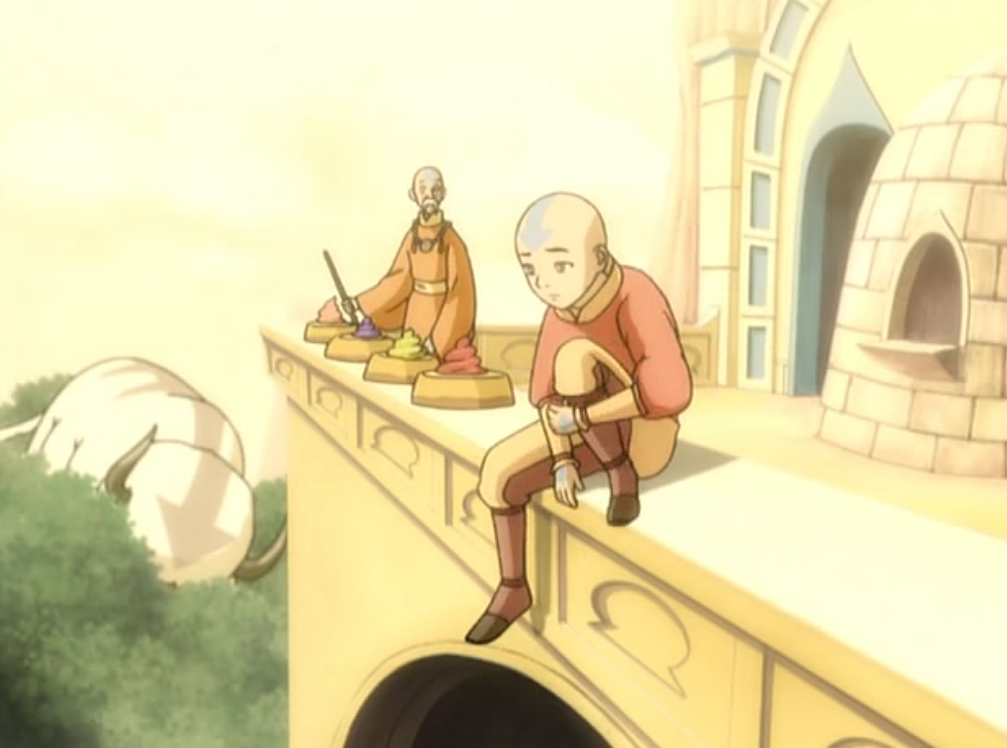 I tried to recreate the fruit pies as they are seen in one of the very first episodes of Avatar: The Last Airbender when Aang is recalling his time learning he was the Avatar and training with his mentor, Monk Gyatso.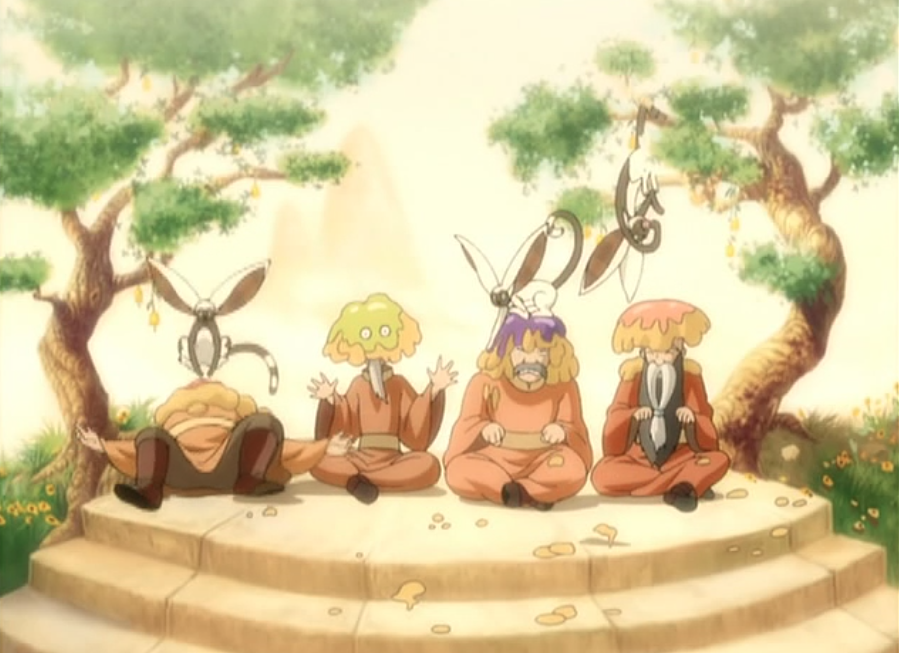 Even if that training was sending the fruit pies flying over the walls and onto the heads of the leaders!
If you haven't figured it out by now, I love Avatar: The Last Airbender just as much as I love me some Harry Potter. I even went as far to create Appa and Momo clay sculptures in anticipation of the release of The Legend of Korra's final season.
If all of that sounds like gibberish to you, then all I have to say to you is: "The Earth King has invited you to Lake Laogai."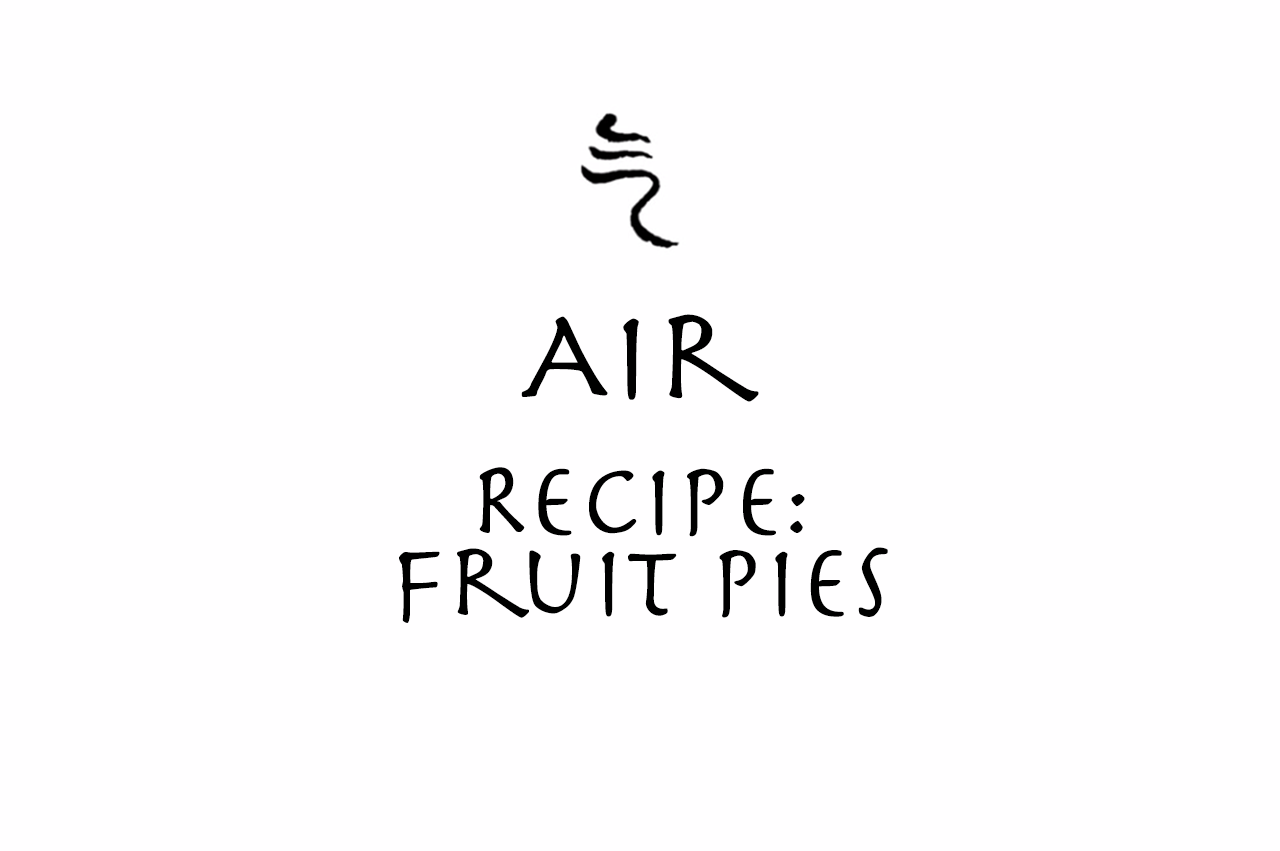 I wanted to make an airy dessert worthy of air bender's talents. I went with a cream cheese pie – which tastes similar to a cheesecake, but with a more fluffy, less creamy, texture. To imitate to colors of the fruit pies Gyatso makes, I decided to make pies that were flavored strawberry, blueberry, orange, and lemon.
Begin by lining your pie pan or ramekins with a premade pie crust. Or if you are feeling adventurous, create your own from scratch! Cook each of the pie crusts, with no filling, for about 10 minutes to get a solid foundation created for the pie filling. Just whisk together the cream cheese, sweetened condensed milk, and four egg yolks together, then pour into each of the crust lined baking dish. Bake for about 15-20 minutes, or until the centers are just barely set and wobble slightly with shifted.
Let the pies cool for a while on some cooling racks before transferring to the refrigerator to cool down completely.
Once the pies have chilled for a few hours, they are ready to top with your whipped cream! I just used some food coloring to give it the same colors as on the show – and added a tablespoon of orange juice and lemon juice to the orange and lemon pies' whipped topping for some extra flavor.
I believe these pies would have made Avatar Aang very happy – and perhaps even Iroh sold them in his tea shop in Ba Sing Se in honor of the birth of a new air nation generation.
I'm glad I didn't attempt to remove the pies from their pans for pictures, since the pie filling stuck to the sides. Either way, this filling is so light and airy, my boyfriend exclaimed, "Holy sh*t this is amazing," when he tried the strawberry pie.
The lemon pie has a great zing to it which we couldn't get enough of. Plus the lemon flavored whipped topping added a great creamy touch.
I'm not a huge fan of blueberry, so I let Nick chow down on this pie himself. I think this one definitely hit the mark of "gooey center" that Gyatso claims is the secret to a perfect pie.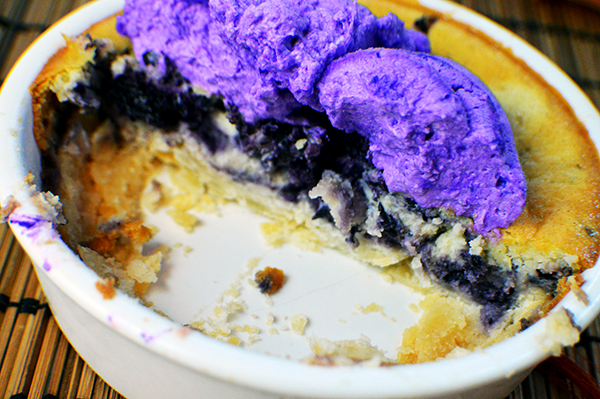 The orange pie was by far my favorite, since it tasted just like an orange dreamsicle. It was super refreshing on a hot evening such as the night I made these!
All-in-all, these pies have Appa's seal of approval.
Restore your honor with this Fire Nation Turkey-Duck.
Dine with Katara and Sokka with this authentic tentacle soup made by Gran Gran herself.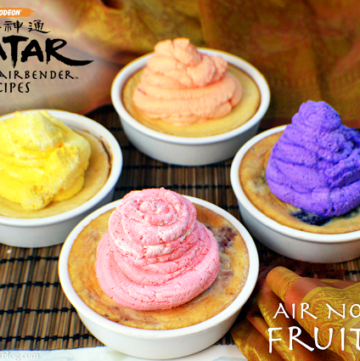 Air Nomad Fruit Pies | Avatar: The Last Airbender Inspired Recipes
To imitate to colors of the fruit pies Gyatso makes, I decided to make pies that were flavored strawberry, blueberry, orange, and lemon.
Ingredients
8

oz

cream cheese

room temperature

14

oz

sweetened condensed milk

1

premade pie crust

room temperature

4

egg yolks

4

tablespoons

blueberry puree

4

tablespoons

strawberry puree

4

tablespoons

orange juice

4

tablespoons

lemon juice

1

cup

heavy whipping cream

optional, to whip for topping
Instructions
Preheat the oven to 350*F. Grease each ramekin with cooking spray and cut the pie crust to fit within each, about 1/2 way up the sides of the ramekin.

Using a hand mixer, beat together the cream cheese and sweetened condensed milk. Blend in the yolks until smooth. Divide the pie base up into four even portions, then whisk in one of each of the fruit purees into each portion.

Pour the filling into each ramekin until just it reaches the top of the pie crusts. Place into the oven on the middle rack and bake for 20-30 minutes, or until the centers just wobble slightly when shifted. Turn off the heat and let the oven cool down without removing the pies for an additional 20 minutes.

Let the pies chill in the refrigerator for at least 1 hour or overnight. Whip the heavy cream and color accordingly. Add any remaining orange and lemon juices to their respective toppings.

Serve to guests or practice your air bending! Enjoy!