Bailey's Irish Cream Soaked Cupcakes
The Starving Chef is supported by Hungry People like you. When you make a purchase through an affiliate link on my site, I may earn a little bit of cash on the side (at no extra cost to you) to help keep my kitchen running. Read our disclosures here.
Want to experience the delightful combination of cupcakes and a shot all rolled into one? Well, let's be honest here, who wouldn't? If you claim otherwise, I'm pretty sure you're just fibbing!
These scrumptious green treats are a must-have for your Saint Patrick's Day celebration, or honestly, anytime your pals decide to swing by your place on a gloomy March morning to head out for the parade.
Trust me, these cupcakes are the perfect way to kickstart the party!
Now, before we dive in, I must remind you not to go overboard with the alcohol. Safety first, folks! Alright, let's get this show on the road.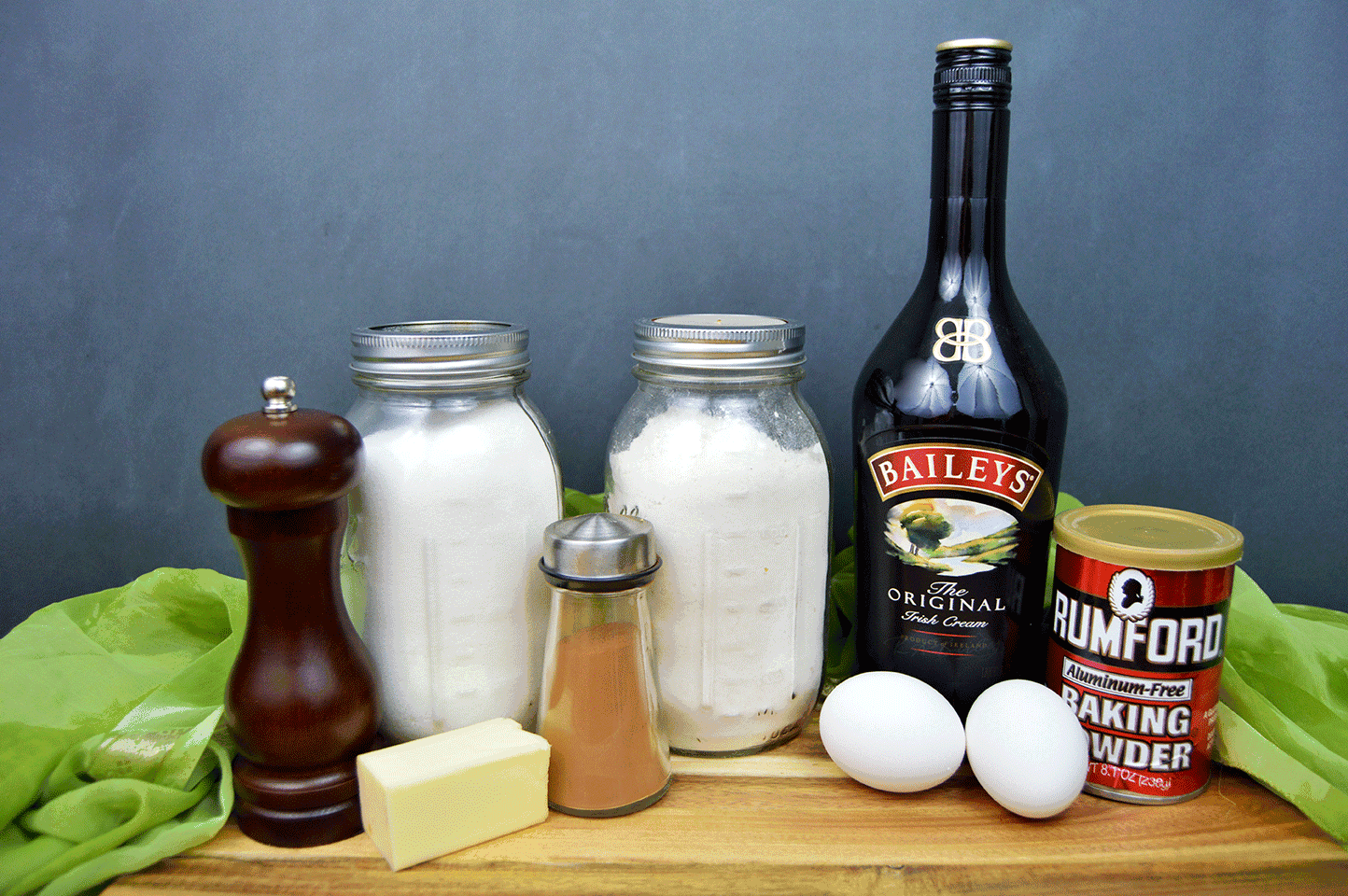 Here's What You Need:
These ingredients work together to create moist and flavorful cupcakes, infused with the delightful taste of Bailey's Irish Cream, and topped with a creamy and boozy icing.
FOR CUPCAKES:
Flour: Provides structure and texture to the cupcakes.
Sugar: Sweetens the cupcakes and helps with moisture retention.
Baking powder: Acts as a leavening agent, helping the cupcakes rise.
Butter: Adds richness and flavor to the cupcakes.
Eggs: Provide structure and moisture to the cupcakes.
Cinnamon: Adds warmth and depth of flavor to the cupcakes.
Vanilla extract: Enhances the overall flavor of the cupcakes.
Salt: Balances and enhances the flavors in the cupcakes.
Bailey's Irish Cream: Adds a boozy and creamy flavor to both the cupcakes and the icing.
FOR BAILEY'S ICING:
Powdered sugar: Sweetens and thickens the icing.
Butter: Adds richness and smoothness to the icing.
Bailey's Irish Cream: Provides a delicious Irish cream flavor to the icing.
Green food coloring (optional): Adds a festive touch and enhances the visual appeal of the icing.
Let's Jump On In!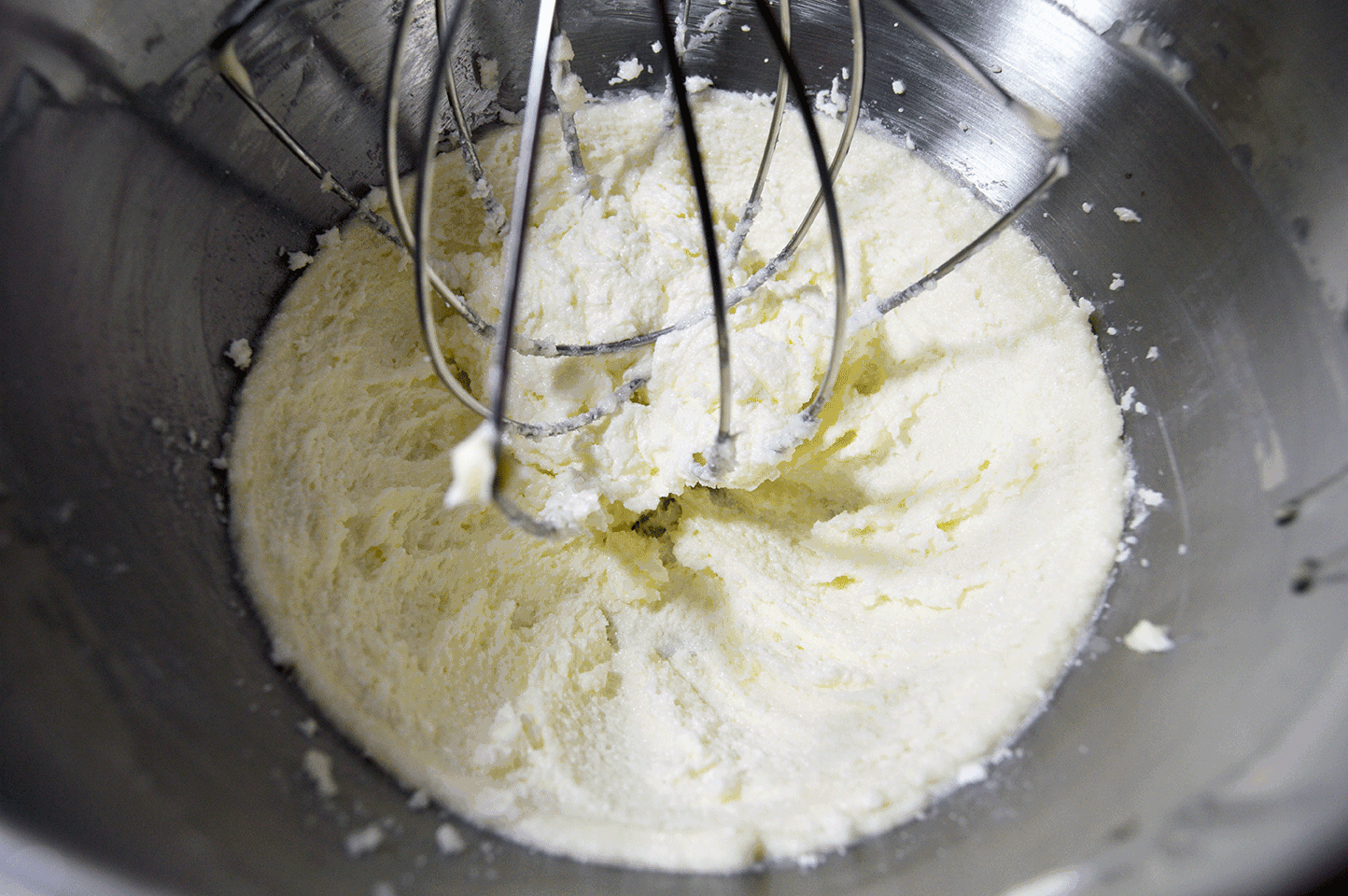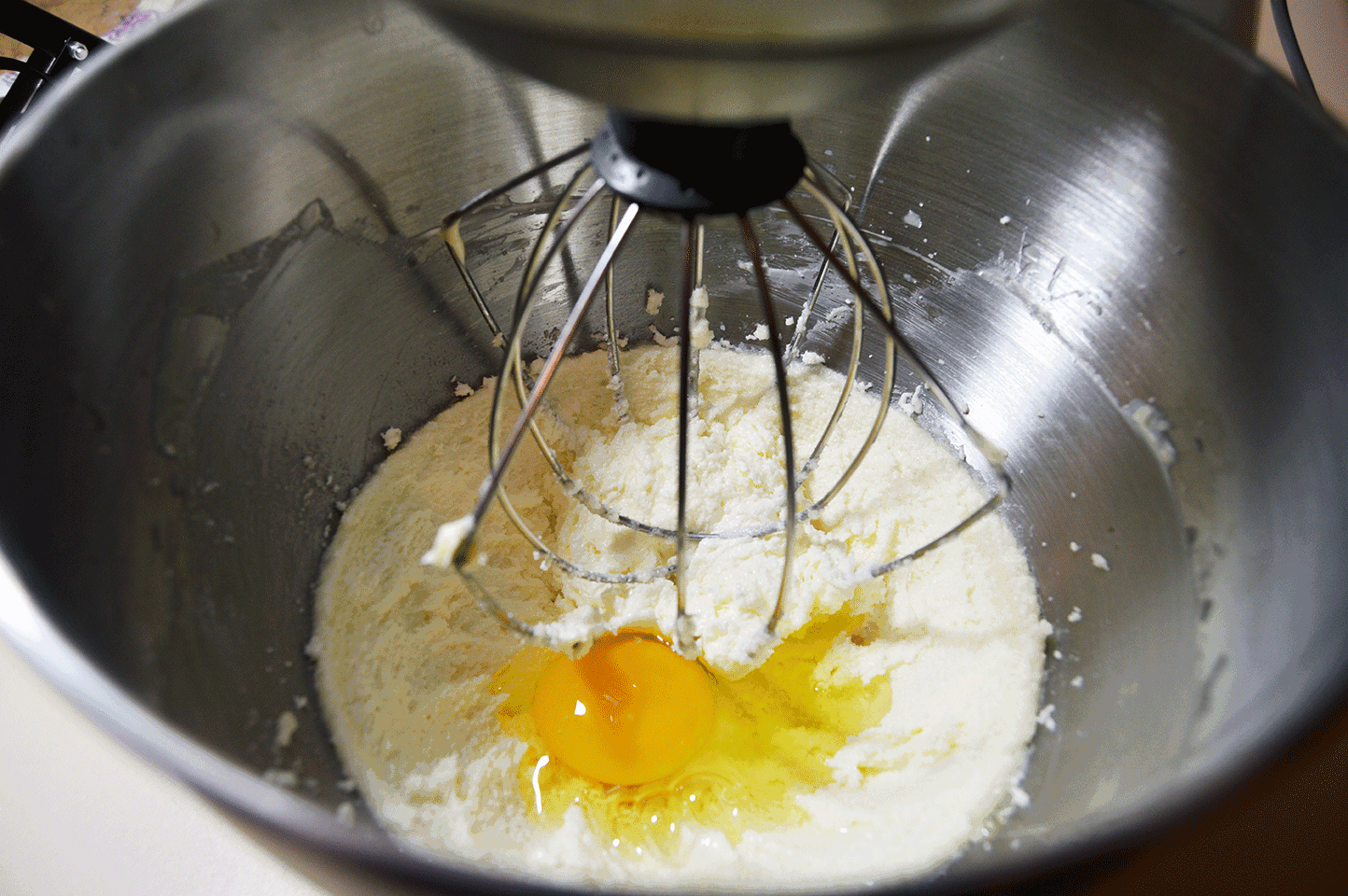 To start, cream together the sugar and butter until they transform into a light and fluffy mixture. Then, gradually add the eggs one at a time, ensuring each one is fully incorporated before moving on to the dry ingredients.
Next, slowly introduce the dry ingredients to the mixture, using a low speed on your mixer and periodically scraping down the sides to incorporate everything evenly.
Now, it's time to prepare your cupcake pan. You can use a regular-sized one if you're feeling daring, or opt for mini cupcakes for a bite-sized treat. Line the pan with cupcake liners and fill them up to about two-thirds full. I might have gone a bit overboard with mine, but hey, more surface area means more room for that delightful booze infusion!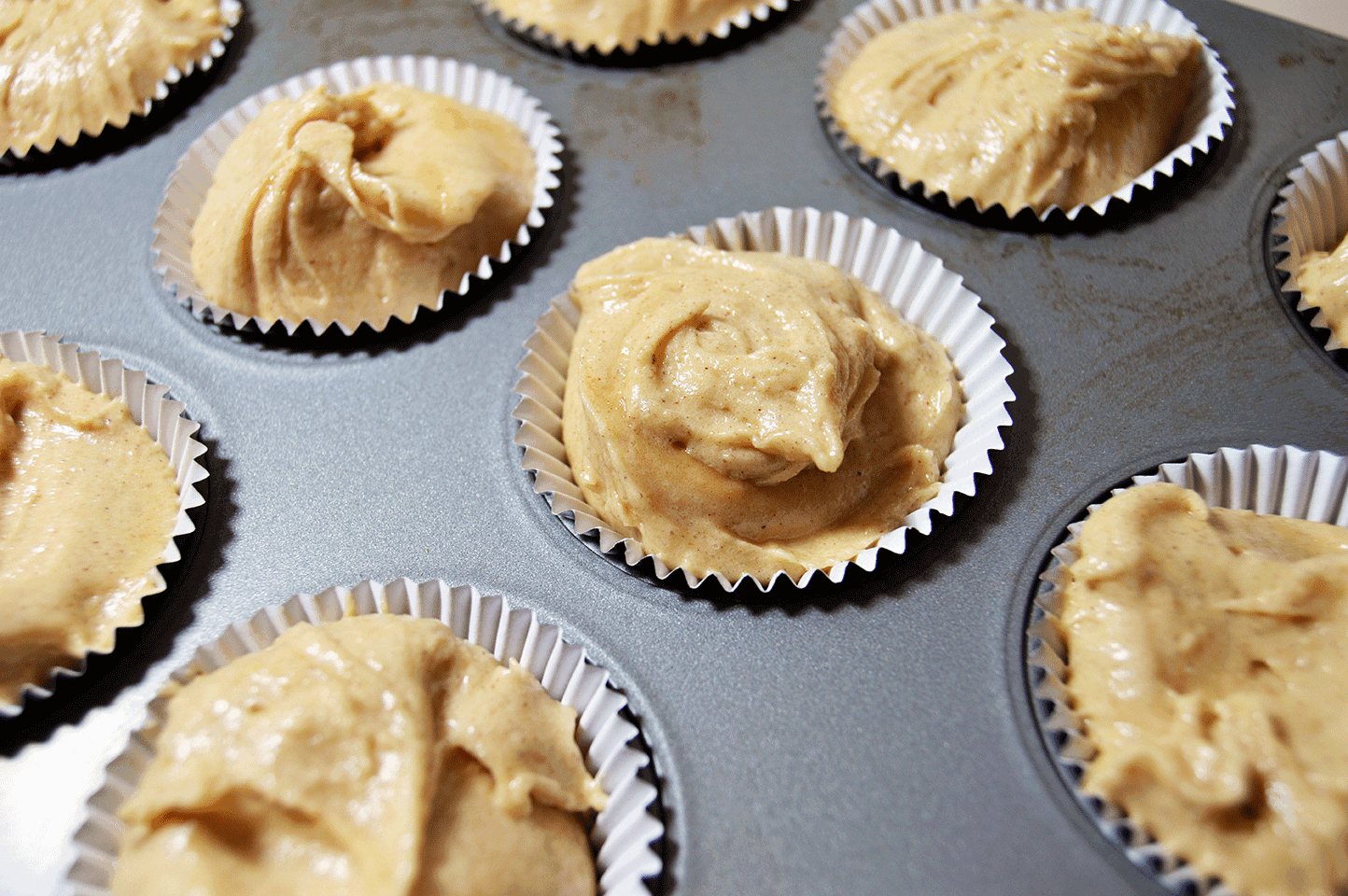 Once your cupcakes have finished baking, give them ample time to cool down completely. Then, get ready to bring on the boozy magic. Flip the cupcakes out into a shallow bowl or plate filled with heavenly Bailey's Irish Cream. Let them soak for approximately 30 seconds, or until the tops have just slightly softened. If you're feeling particularly adventurous, grab a brush and keep brushing on the remaining 1/4 cup of Bailey's onto the cupcakes. Remember, the more alcohol, the merrier!
Once your cupcakes have absorbed all that delicious Irish goodness, it's time to whip up the Bailey's Irish Cream Icing!
Simply toss all the icing ingredients into a stand mixer fitted with a whisk attachment, and beat until you achieve a light and fluffy texture. Adjust the green food coloring to your desired shade of festivity. Grab an icing bag, fill it up about 3/4 full with the luscious icing, and artfully pipe it onto the tops of the cupcakes.
To add that extra touch of pizzazz, sprinkle some festive decorations over the cupcakes, and voilà! You're all set to indulge in these divine Bailey's Irish Cream Soaked Cupcakes. Trust me, they're an absolute delight to savor. Enjoy every bite!
Some Tips & Tricks!
Ensure ingredients are at room temperature: To achieve the best texture and consistency, make sure your butter, eggs, and Bailey's Irish Cream are all at room temperature before incorporating them into the batter. This will allow for better mixing and smoother results.
Don't overmix the batter: When adding the dry ingredients to the wet ingredients, mix until just combined. Overmixing can lead to dense and tough cupcakes. A few lumps in the batter are perfectly fine.
Use a toothpick to test for doneness: To avoid overbaking the cupcakes, insert a toothpick into the center of one cupcake. If it comes out clean or with a few moist crumbs, they are ready. If there's wet batter clinging to the toothpick, continue baking for a few more minutes.
Soak the cupcakes with moderation: While it's tempting to drench the cupcakes with Bailey's Irish Cream, exercise moderation to ensure the cupcakes don't become overly soggy. Dip each cupcake for about 30 seconds, allowing them to absorb just enough liquid to add flavor and moisture without becoming too mushy.
Adjust icing consistency as needed: If the Bailey's Irish Cream icing is too thick, add a small amount of Bailey's or milk to thin it out. If it's too runny, add more powdered sugar gradually until the desired thickness is reached. The goal is to have a smooth and spreadable consistency for piping or spreading on the cupcakes.
Let the cupcakes cool completely before icing: It's important to allow the cupcakes to cool completely before applying the icing. Otherwise, the heat can cause the icing to melt and lose its shape. Patience is key for beautifully decorated cupcakes.
Get creative with decorations: Aside from sprinkles, consider additional festive toppings like chocolate shavings, edible gold dust, or small shamrock-shaped candies to elevate the visual appeal of your cupcakes. Let your imagination run wild!
Bailey's Irish Cream Soaked Cupcakes
Celebrate St. Patrick's Day in style with these extra boozy cupcakes, soaked in Bailey's Irish Cream and topped with creamy icing—a festive treat that will have everyone feeling the luck of the Irish.
Ingredients
FOR BAILEY'S ICING:
1 ½

cup

powdered sugar

8

tablespoons

butter

room temperature

⅓

cup

Bailey's Irish Cream

1

teaspoon

green food coloring

optional
Instructions
Preheat the oven to 400°F (200°C). Prepare your mini cupcake tin by lining it with cupcake liners.

In a stand mixer with a whisk attachment, cream together the sugar and butter until light and fluffy. Beat in the eggs one at a time.

In a separate bowl, mix together the flour, baking powder, cinnamon, vanilla extract, and salt. Slowly add the dry ingredient mixture to the stand mixer on low speed, pausing after each 1/4 cup to allow the ingredients to fully incorporate.

Once the cupcake batter has reached a thick and creamy consistency, slowly pour in the 1/2 cup of Bailey's Irish Cream, adding 1 tablespoon at a time until the batter is smooth but not runny.

Fill each cupcake liner with about a tablespoon of batter, or approximately 2/3 full. Bake in the preheated oven for 20-25 minutes, or until a toothpick inserted into the center comes out clean.

Allow the cupcakes to cool for about 10 minutes in the pan before transferring them to a cooling rack to cool completely.

In a small bowl or plate, pour 1/4 cup of Bailey's Irish Cream. Dunk each cupcake into the Bailey's for about 30 seconds, allowing them to absorb as much alcohol as possible. Seal the soaked cupcakes in a container until ready to decorate with icing.

Using a large stand mixer with a whisk attachment, combine the room temperature butter and powdered sugar, adding one tablespoon of powdered sugar at a time. Slowly add the Bailey's Irish Cream, alternating with the powdered sugar, until the frosting reaches the desired consistency.

If desired, add the green food coloring and whisk the icing on high speed until it becomes light and fluffy. Spoon the icing into an icing bag fitted with your favorite tip.

Once the cupcakes are completely cooled, start icing from the middle of each cupcake and twirl the icing outwards and upwards. Chill the cupcakes or serve them right away at room temperature. Store any leftover cupcakes in an airtight container in the fridge for up to 3 days.
Video