Dole Whip Copycat Recipe
The Starving Chef is supported by Hungry People like you. When you make a purchase through an affiliate link on my site, I may earn a little bit of cash on the side (at no extra cost to you) to help keep my kitchen running. Read our disclosures here.
If we can't be at Disney, then I'm bringing Disney to us! It's easy to make a little magic in the kitchen – and nothing hits better on a hot day in the sun than an authentic Dole Whip.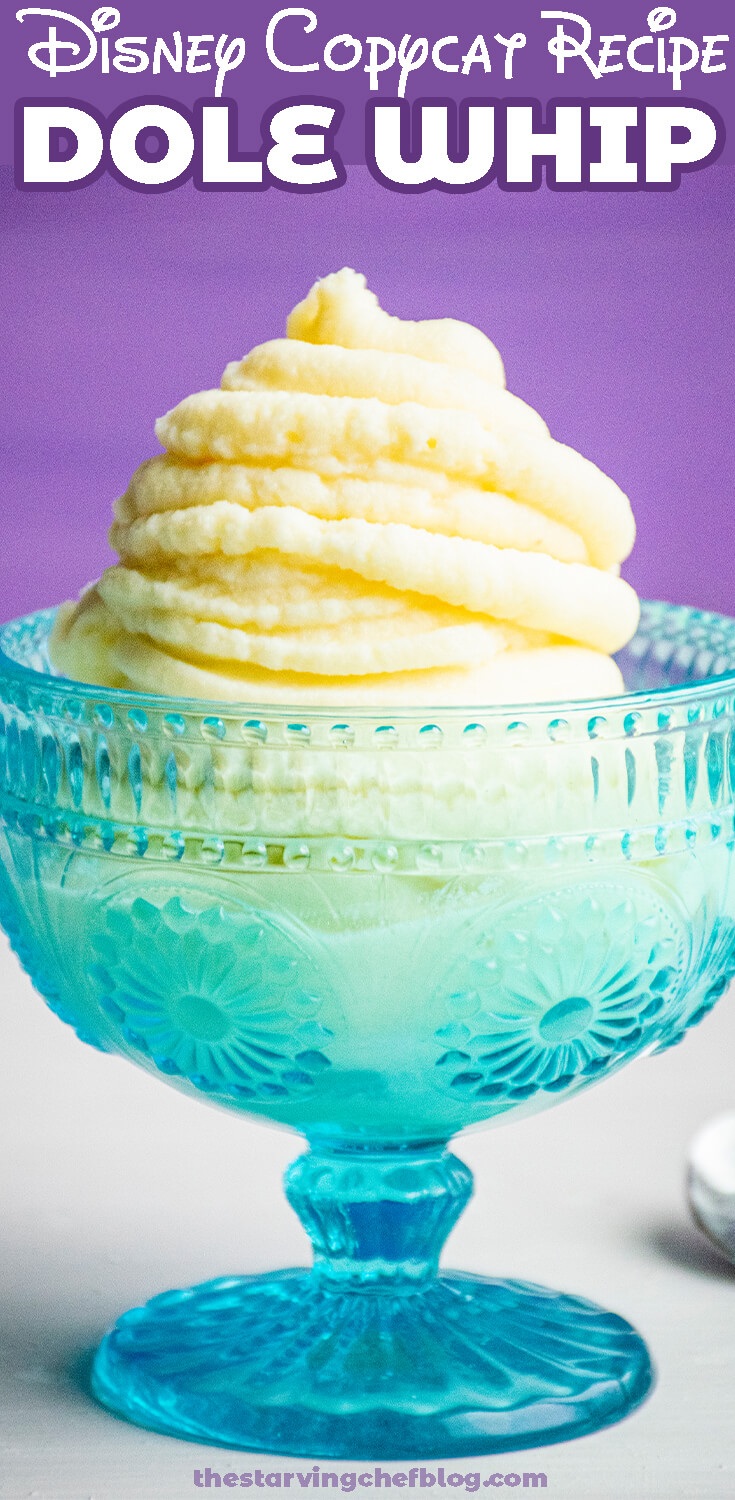 Just a few days before the world came to a screeching halt, I was able to make it to all four Disney parks as part of my Disney themed bachelorette party – we may have had to postpone the wedding, but at least I got in my FIRST ever Disney trip in 2020!
Going to Disney for the first time as an adult is an incredible experience. With no kids in tow, I was able to do whatever my inner-child wanted to do when I dreamed of Disney World as child myself.
With a little help from my Disney travel agent girl friend Karli who was able to get us in to some exclusive experiences like early entrance and the Vacation Club's Midnight Magic Party. So if you've ever dreamed of Disney yourself but don't know where to start, hit her up for some Disney planning tips and tricks.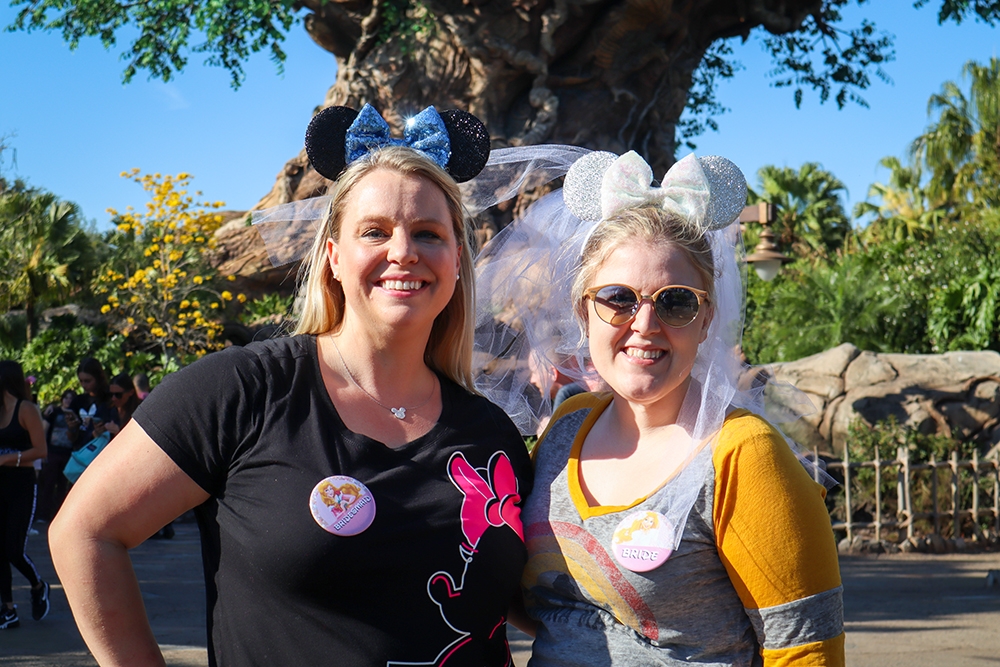 This isn't even a sponsorship – she does an amazing job and people need to know!
One of the things I INSISTED we had to do while we were there was go on the Pirates of the Caribbean ride AND get a Dole Whip – two things I had wanted to do since Orlando Bloom hit the big screen during my formative high school years. So naturally when I first saw the Pirates sign, I had to stop for a quick picture.
And it just so happened that Jack Sparrow himself was meandering through the park at the same time, which was another dream come true for my inner-pirate. If Will Turner had shown up, I may have swooned.
But I digress.
The main point I'm trying to make here is that you can find the original Dole Whip in the same area as the Pirates ride. You can also get Dole Whip floats! But I decided to try the original to get the most authentic experience.
It is every bit as magically delicious as I had dreamed it would be – despite the fact that it was rapidly melting in the Florida heat.
Dole Whips were introduced to the Disney parks in the late 1980s when the Dole Food Company took over sponsorship of the Enchanted Tiki Room. Basically it's clever name branding of a dessert that has become an iconic experience at the Disney parks.
I wish I could go back and try a Dole Whip for the first time again! But while we wait for the world to get back to normal, we'll have to settle for making our own Dole Whips from scratch.
At the beginning of quarantine, Disney actually released the official Dole Whip recipe for fan to make at home themselves. Though suspiciously, the Dole website also released their official Dole Whip recipe, which quite differs from the one put out on the official app. And to futher muddle the waters on which recipe is the REAL recipe, Bon Appetit claims the park version is made from a dry mix and is completely non-dairy.
Regardless of which recipe you follow, all will lead to a similarly tasting result – turns out pineapple ice cream is delicious no matter which way you make it.
In my opinion, the Disney-fied version, the version I'll post the recipe for below, tastes just like the real deal. Sweet and creamy.
If you have an ice cream maker, I'd definitely recommend busting it out for the creamiest version possible. Though it's definitely not required, an ice cream maker will help it taste even more like the real deal.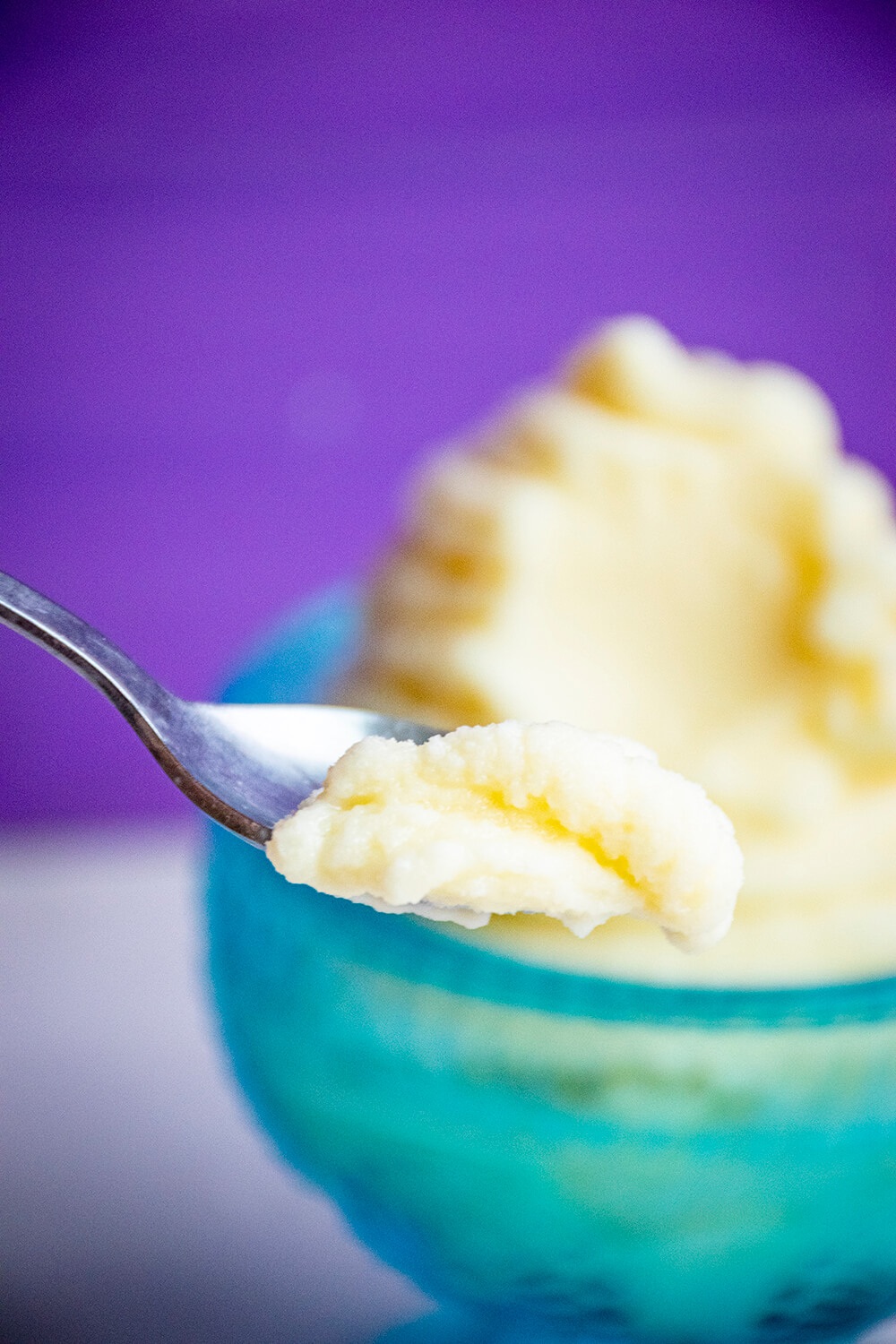 For now, dream of Disney – and enjoy your Dole Whip!
Dole Whip Copycat Recipe
Here's how you can make your own copycat version of Disney's delicious Dole Whip recipe!
Ingredients
2

cups

vanilla ice cream

4

oz

pineapple juice

2

cups

frozen pineapple
Instructions
Blend all ingredients in a blender until combined and smooth.
METHOD #1:
Transfer to a gallon baggie and freeze for at least one hour. Snip the corner of the baggie and 'pipe' the ice cream into a cup or bowl.
METHOD #2:
Blend then transfer to ice cream machine. Follow instructions on machine prior to making the mix and run for the time specified by the machine. Follow method #1 to fill a baggie and pipe the ice cream to serve. Enjoy.