Easy French Bread Pizza
The Starving Chef is supported by Hungry People like you. When you make a purchase through an affiliate link on my site, I may earn a little bit of cash on the side (at no extra cost to you) to help keep my kitchen running. Read our disclosures here.
Did you know that (most) Jimmy John's will give out any bread they didn't use the day before for a discounted price? Since my college days, I've been taking advantage of this awesome deal. I used to make all sorts of things with it in college like garlic bread or, my go-to-college-student-meal French bread pizza!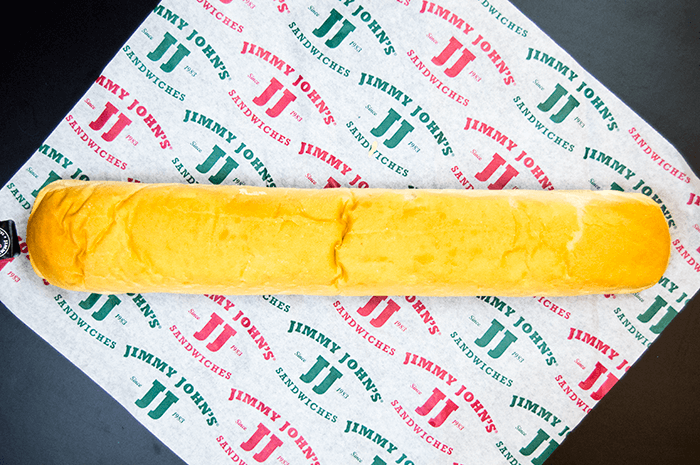 Nowadays I make more complicated dishes like banana bread pudding from this day old bread, but the pizza bread is by far my favorite use for the bread. For just fifty cents* a loaf, it's totally worth it to grab some on your next visit.
To make your pizza bread, cut a loaf down the center, then spread a tablespoon or two of your favorite pizza sauce onto the bread. You don't want it to be on too thick, or else it'll make the bread soggy. I then just placed some slices of fresh mozzarella cheese on my pizzas, but you can load 'em up with whatever ingredients you enjoy: from pepperonis to mushrooms, spinach to sausage! Just bake the pizza bread until the cheese is nice and melted. I garnished mine with some homegrown basil, for a suuuuper simple take on a margarita pizza. This whole meal probably cost less than $3 – totally worth every penny!