Classic Funnel Cakes
The Starving Chef is supported by Hungry People like you. When you make a purchase through an affiliate link on my site, I may earn a little bit of cash on the side (at no extra cost to you) to help keep my kitchen running. Read our disclosures here.
When I was little, my friends and I would always love going to our elementary school's annual festival. Nothing evokes memories from those times like funnel cakes do, especially since my parents would always help run the funnel cake stand and come home smelling amazingly sweet and delicious. It's been years and years since I've even had a funnel cake, but I've found a recipe that brings all my memories of youth flooding back!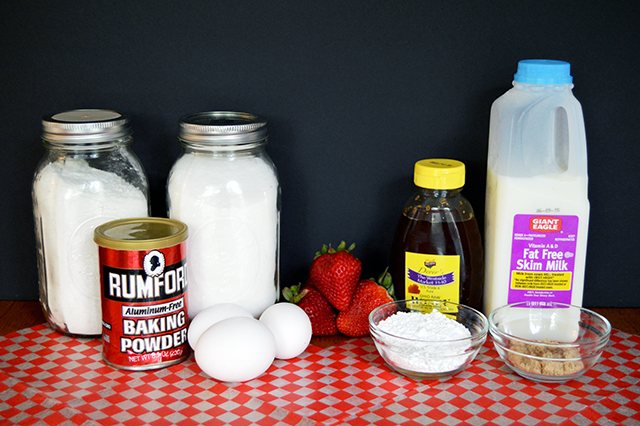 If you have the ingredients to make pancakes in your kitchen, then you definitely have the ingredients to make funnel cakes! Plus adding some cool toppings such as strawberries, honey, or brown sugar, makes some new memories to this old classic.
Start out my mixing together the eggs and sugar, then add in the milk and other dry ingredients slowly, stirring constantly.
I realized only after I had mixed my batter that I didn't actually have a funnel for these FUNNEL cakes. Oops. I guess they should just be called "obnoxiously huge pastry baggie cakes" instead. Preheat your deep fryer, or a few inches of oil in a pan, to 350*F.
Then funnel (or squeeze) the batter into the hot oil. Use some tongs to gently poke the batter under the oil to help evenly brown it.
Use the tongs to pull the funnel cake from the hot oil and place onto a plate lined with paper plates to dry completely.
While still hot, top with your favorite ingredients!
Honey and brown sugar.
Caramel and chocolate chips.
Powdered sugar and chocolate.
And my personal favorite, fresh strawberries!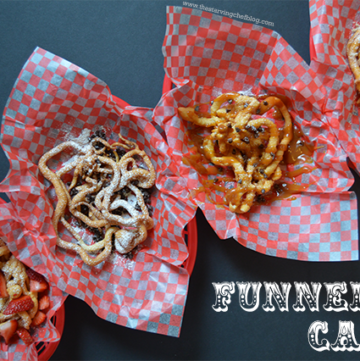 Classic Funnel Cakes
Street fair funnel cakes straight out of my childhood!
Instructions
Combine the sugar and eggs in a large bowl. Mix well then slowly add in the milk and remaining dry ingredients, one at a time.

Preheat the deep fryer or large pot with oil to 350*F. Using a funnel or baggie, pour the batter into the heated oil in a swirl motion.

Let the batter firm up, then use tongs to gently stir the funnel cake until browned evenly.

Remove to a plate lined with a paper towel to dry. While still hot, move to a serving plate and top with your favorite toppings. Enjoy!